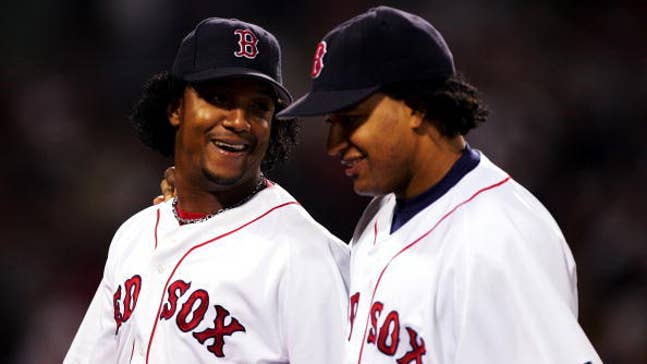 Pedro Martinez: Manny spiked pregame shot with Viagra
Published
May. 6, 2015 3:38 p.m. EDT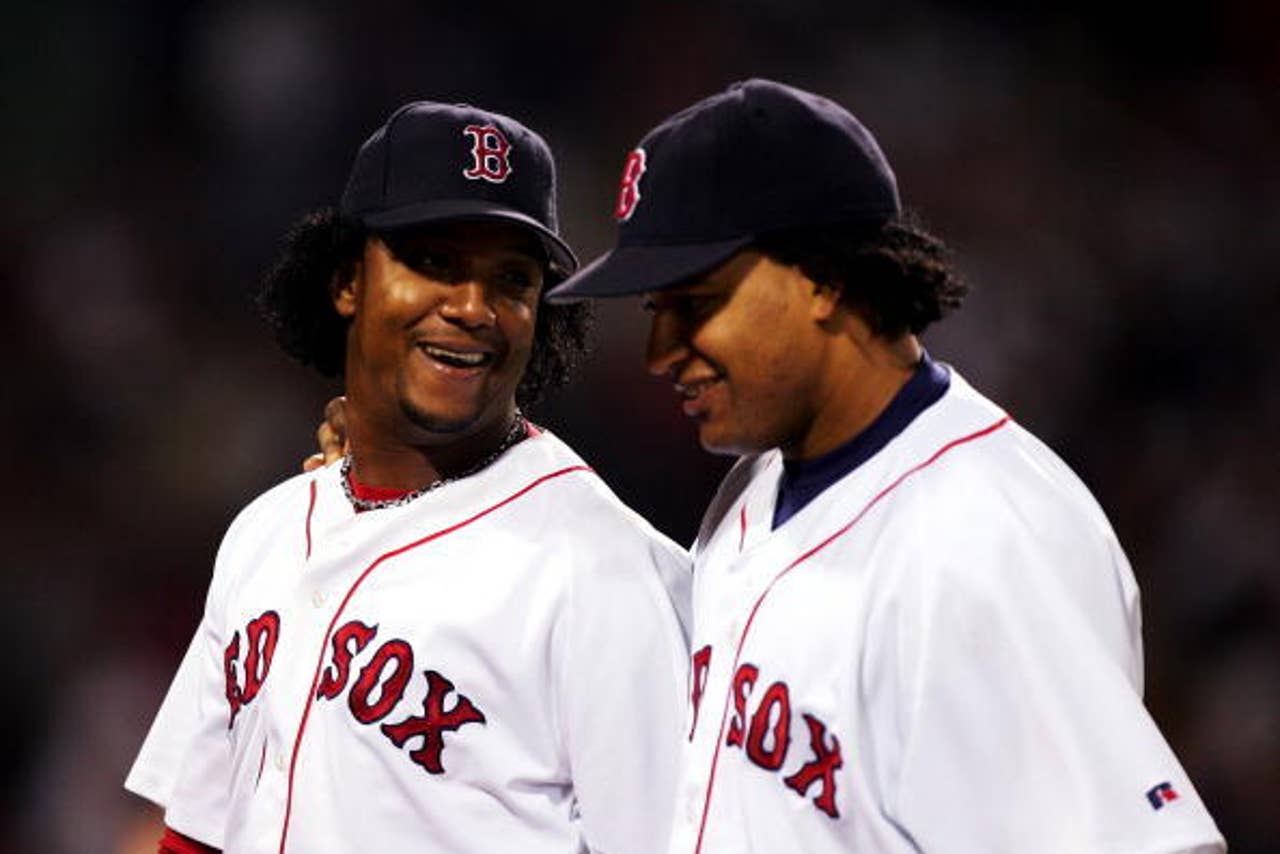 By Jason Rowan
The entertaining and outright outrageous anecdotes from Pedro Martinez are coming fast and furious courtesy of the upcoming release of his book, "PEDRO," partly from excerpts culled from the book itself as well as the pitcher telling some truly unbelievable stories from his career as he promotes the co-written autobiography.
The latest — and arguably greatest — yarn Martinez has spun (or possibly ever will spin) came during a Tuesday appearance on "Late Night with Seth Meyers." The Hall of Fame pitcher regaled the host with a tale about how Manny Ramirez added some unneeded boost to a pregame concoction the players were drinking by spiking it with … crushed-up Viagra.
Martinez claims the alleged incident occurred ahead of the Red Sox's Game 4 showdown with the Yankees in the 2004 ALCS. Down 3-0 to the hated rivals, the Red Sox apparently were trying to get some positive mojo working, so a drink featuring a Dominican herbal remedy, honey and booze was mixed up. That's when Ramirez apparently added a very special secret ingredient.
As transcribed by Sports Grid:
"Manny got a bottle of 'mamajuana' from Brazil from a friend of his and he's running around with it. What the bottle has inside is a lot of root, medicine root, you know — the kind of roots they get from the land. They put it together and then they put a little bit of gin in — I've seen this in the Dominican, they do it too. They put gin, they put honey, and they put a little bit of wine on it. So I said, 'Manny, what are you doing?' and he goes, 'Well, a friend of mine brought me this. I have it here I'm going to put it in my luggage if you want to use it, use it." I'm like 'No, let me fix it for you. Get some gin, get some honey and get some wine." Well, I mix all three and it tastes pretty good, but then Manny went and doctored it. Manny went and did his own mixing.

"He put three 100mg viagras in it. So here we go, somebody needs to taste this to see if it works. [Ellis] Burks passes by and he's a no go…and he's not in the roster. So we decided to let Ellis Burks try to taste it and I say, 'You know, this is mamajuana, if you drink it, you might get turned on.' He said, 'Oh, I'll try it. I'll try it. I'm not playing anyway.' So he took it. It seemed like it worked. So everybody was coming up to him for a little shot."
Manny being Manny, ladies and gentlemen. Something tells me Martinez has a few more bizarre Ramirez stories up his sleeve. He should keep them coming.
More from Sportress of Blogitude:
---
---