Major League Baseball
Major League Baseball
Papelbon angry with call after loss
Published
Jun. 4, 2012 1:00 a.m. ET

Jonathan Papelbon had plenty to say about an umpire who wouldn't listen to him.
Elian Herrera hit a tiebreaking RBI single off Papelbon in the ninth inning to lift the Los Angeles Dodgers over the Philadelphia Phillies 4-3 on Monday night.
Dee Gordon ripped a triple to right-center to start the ninth against Papelbon (0-2). Herrera followed with a grounder through the shortstop hole to put major league-leading Los Angeles ahead to stay.
Papelbon wasn't pleased with plate umpire D.J. Reyburn, who had a tough night. Reyburn tossed Dodgers bench coach Trey Hillman and manager Don Mattingly earlier in the game. Papelbon thought he struck out Gordon the pitch before allowing the triple. After the inning, he walked over to talk to Reyburn, who walked away without giving him a chance to say a word.
Good decision by Reyburn.
''I just wanted to ask him if he could throw me out for what I was thinking,'' Papelbon said. ''He was terrible all night. He probably needs to go back to Triple-A. If you don't do your job, you get demoted or fired. It affected the outcome of the game.''
Papelbon is 15 for 15 in save opportunities, but hasn't fared as well in non-save situations.
Placido Polanco hit a tying, two-run homer to help the Phillies rally from a 3-0 deficit against Clayton Kershaw, but it wasn't enough.
Kershaw, the reigning NL Cy Young Award winner, gave up three runs and eight hits in seven innings to remain winless in his last three starts.
Ronald Belisario (1-0) tossed a scoreless eighth and Kenley Jansen finished for his seventh save in 10 tries.
The five-time defending NL East champion Phillies have lost three straight to fall back to .500. But they're just four games behind first-place Washington.
Phillies starter Vance Worley allowed four runs and five hits in four innings in his first start since May 11. Worley had been sidelined with an elbow injury.
''I wasn't perfect,'' Worley said. ''I was around the zone, but didn't get it over. It got better as I went on.''
John Mayberry Jr. got Philadelphia's rally started in the third with a line-drive double off the top of the wall in left. Freddy Galvis singled to right to drive him in. Two outs later, Polanco hit a tying shot out to left. Polanco fell behind in the count 0-2 and worked it full before connecting for just his second homer of the season. Polanco had gone deep just once in his previous 261 at-bats, counting the postseason.
Phillies right fielder Hunter Pence saved at least one run when he made a sliding catch on Gordon's hard liner with two outs and two runners on in the fourth.
The Phillies missed a chance to take a lead in the fifth after Jimmy Rollins lined a triple to left-center with one out. Polanco then hit a grounder to drawn-in shortstop Gordon, who easily threw out Rollins trying to score.
Pence grounded out weakly to second to leave the bases loaded in the seventh.
The Dodgers jumped on Worley in the first, taking advantage of his control problems to score two runs. Worley walked Herrera and Andre Ethier with one out. Juan Rivera and Bobby Abreu followed with consecutive RBI singles.
Los Angeles tacked on a third run in the second. Adam Kennedy led off with a bloop double to left. He advanced to third on Kershaw's sacrifice and scored on Gordon's infield single.
''Our bench has been big,'' Kershaw said. ''We have a lot of guys hurt and other guys have been picking it up every night.''
NOTES: Chase Utley went 3 for 4 with a home run and double as the designated hitter in an extended spring training game Monday in Clearwater, Fla. The five-time All-Star second baseman hasn't played for the Phillies this season because of a chronic knee condition. ''That's a good sign,'' manager Charlie Manuel said of Utley's hitting performance in his debut. ... A crowd of 45,572 was the 248th straight sellout at Citizens Bank Park, counting postseason play. ... Cliff Lee (0-2, 3.00) seeks his first win of the season on Tuesday night. Chad Billingsley (2-4, 4.09) starts for Los Angeles.
---
---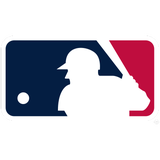 Get more from Major League Baseball
Follow your favorites to get information about games, news and more
---