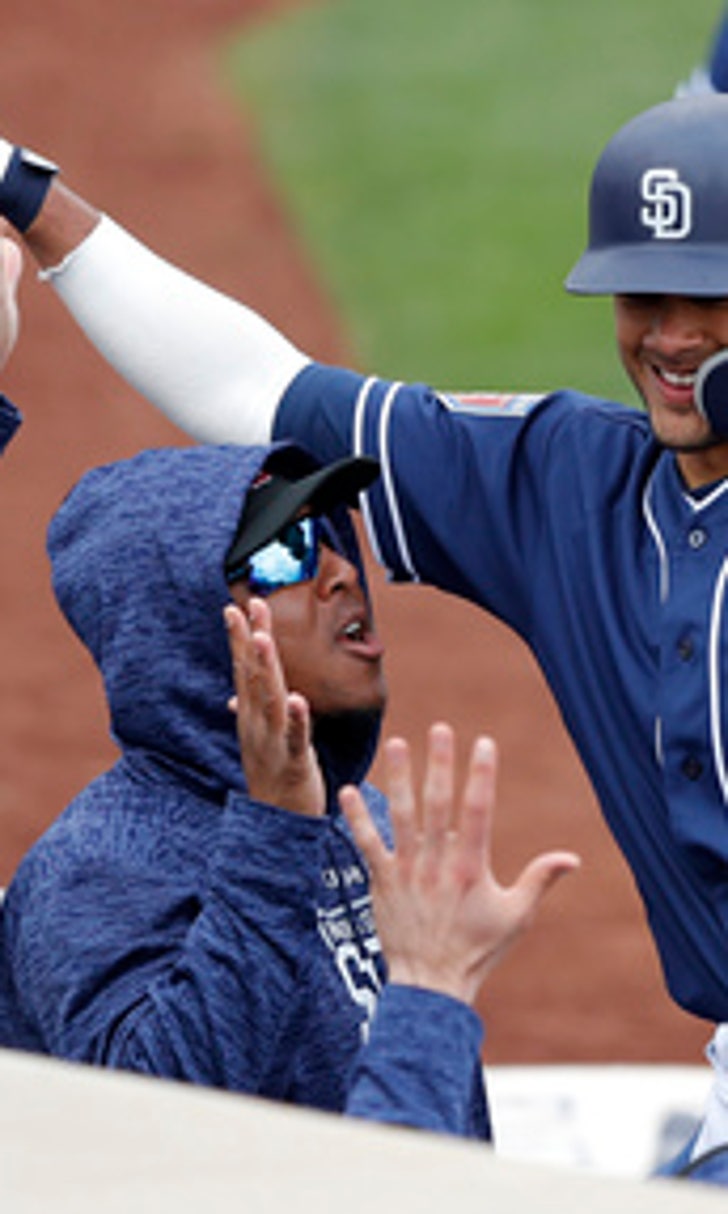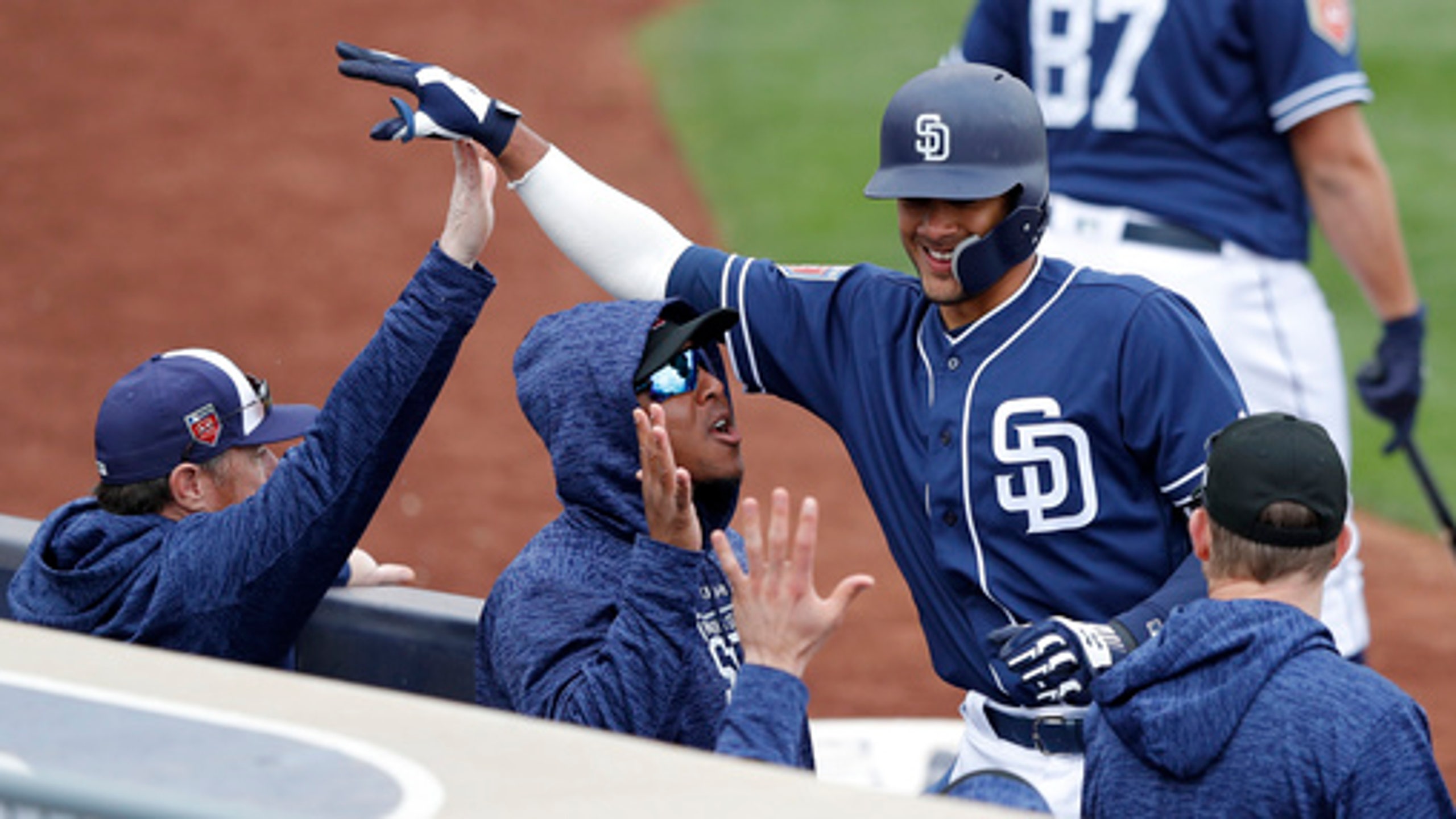 Padres' Tatis homers in his second spring at-bat
February 23, 2018
PEORIA, Ariz. (AP) Fernando Tatis Jr. wasted no time in showing the San Diego Padres how much talent he has.
One of baseball's top prospects and the son of a former major leaguer, Tatis hit a monster opposite-field home run in his second at-bat in the Padres' spring opener against the Seattle Mariners on Friday.
Tatis swung and missed at two sliders from right-hander Shawn Armstrong in the eighth inning of the 3-2 loss. After taking a ball and fouling off a pitch, Tatis drove a 1-2 outside fastball off the top of the wall in the back of the Padres' bullpen beyond the right-field fence at Peoria Stadium.
''It feels awesome, man,'' said Tatis, who turned 19 last month. ''I've been working hard for this, being here now and trying to show off what I've got, and just working.''
After falling behind, ''I made the approach and kind of got him back,'' Tatis said.
Tatis was acquired on June 4, 2016, when the Padres sent James Shields to the Chicago White Sox. The Padres' win-now effort with highly paid veterans had failed, and they decided to go for a rebuild based around young players.
After an impressive 2017 season in Class A and AA, he earned his first spring training invitation with the big league club.
''I'm trying to show off what I've got and trying to prove to these guys that I don't care about my age. I'm just trying to make the team no matter what,'' he said.
''He's good,'' manager Andy Green said. ''We know it. He had a nice two-strike approach the other way. The power's real. All you have to do is watch batting practice. It's also smart hitting. The wind was blowing out to right field and he lifted it up to right field. His mind works, too.''
Tatis said he emphasizes hitting the other way.
''I don't want to be a pull hitter or something like that when I'm hitting the ball. That way I can get more hits and hit for average.''
Green said he likes what he sees from Tatis after just a few days in camp.
''I think his demeanor has been outstanding early in camp. I don't think he's been fazed by anything. He looks comfortable on a baseball field. He looks at home on a baseball field.''
The Padres' projected starting shortstop is Freddy Galvis, who was obtained in a trade with Philadelphia in December and has one year left on his contract.
Meanwhile, newly acquired first baseman Eric Hosmer probably won't make his spring debut until early next week.
''It's one of those things where I just want to kind of ease into it,'' said Hosmer, who signed a $144 million, eight-year deal on Monday. ''Just this last week alone has gotten me off track as far as working out and keeping my body in shape and all that. I've been traveling around, doing a bunch of physicals and stuff. That's the thing that Andy respects about me and I respect about him is we're working together, communicating about it.
''I played 162 games last year and I know what it takes to get ready for the season. I really appreciate Andy communicating with me so we can kind of figure out what's best for me.''
---
Follow Bernie Wilson on Twitter at https://twitter.com/berniewilson
---
More MLB baseball: https://apnews.com/tag/MLBbaseball
---
---