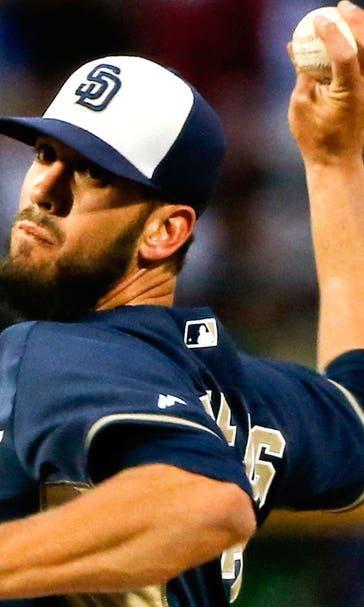 Padres offseason preview: Keep stars, hope for better outcome
October 29, 2015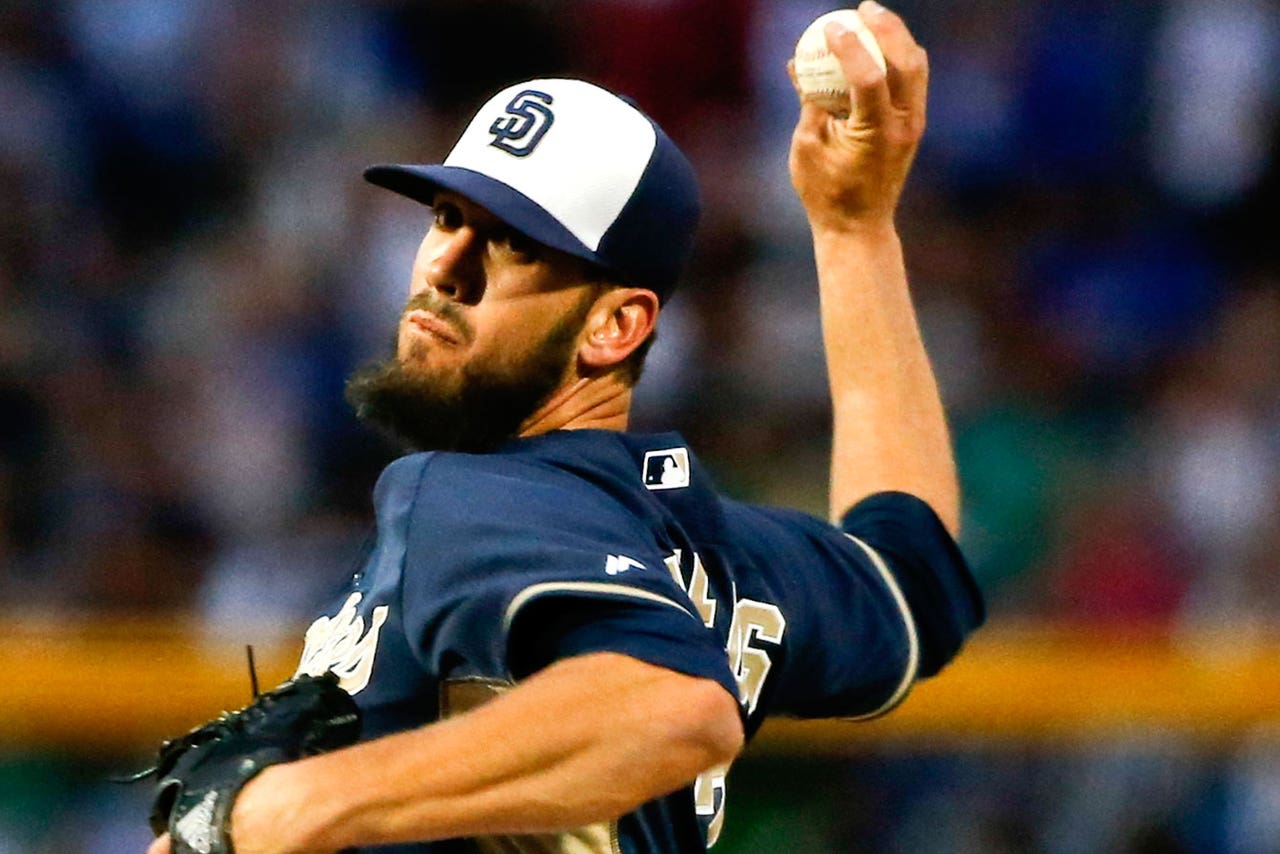 (We will preview one team's offseason each day leading up to the start of free agency. Now up: the San Diego Padres.)
After a failed attempt to resurrect the franchise by acquiring a handful of star talent, the Padres have plenty of decisions to make this offseason.
The route they take -- to stick with their pricey stars or part ways with them for prospects -- will be pivotal in the quest to return to the postseason after a nine-year layoff.
The process began Thursday with the reported hiring of Diamondbacks third-base coach Andy Green as their new manager. And it will continue through the fall and into the winter as the Padres front office, led by general manager A.J. Preller, tries to construct a sustainable model for success for the underachieving franchise.
Three things San Diego must address this offseason:
1. Keep the rotation intact --€" if winning is the goal. As tempted as the Padres are to jettison James Shields and his hefty $21-million annual contract, he is a key cog in their rotation. Nonetheless, if the Padres are more focused on rebuilding and restocking themselves with prospects, then Shields should be the first to go.
San Diego has a budding ace in Tyson Ross, but there is plenty of uncertainty behind him. Andrew Cashner had just a mediocre season after two consecutive solid seasons; Odrisamer Despaigne struggled as a spot starter; and impending free agent Ian Kennedy compiled a career-high 15 losses.
With a new manager in place -- and hopefully some stability and continuity -- 2016 could be a completely different year for the Padres rotation, which ranked eighth in the NL in ERA (4.13), fourth in strikeouts (890), ninth in WHIP (1.33), and eighth in opponent average (.258).
Beyond promising rookie Colin Rea, who held a 4.26 ERA in his first six major-league starts in 2015, the Padres don't have any major-league-ready prospects who could make an impact on their rotation. Thus, they'll have to turn to free agency or trades if they want to take a shot at improving their rotation -- and that could be risky and costly.
Again, it all depends on the Padres' approach toward the future and how anxious they are to win. However, the best move for now is to stick with the talented rotation they currently have and hope they get it together in 2016.
2. Split up the Uptons. Although Justin Upton had a solid year (26 homers, 81 RBI) for the Padres, San Diego won't be able to take on the hefty contract that he's due for in free agency this offseason, especially if the Padres hold on to Shields and closer Craig Kimbrel, who are owed a collective $32 million in 2016.
With Wil Myers hopefully returning at full strength in 2016 after dealing with a nagging wrist injury this past season and new addition Matt Kemp having a comeback 100-RBI season, the Padres have a solid starting outfield in place (at least offensively speaking).
The defensively challenged Myers, who can also play first base, can take over in left field, Kemp can remain in right, and Melvin Upton Jr., who shed himself of the despair he suffered with the Braves, can be placed in center.
In his first season with the Padres, after hitting .198/.279/.314 in two seasons in Atlanta, Melvin hit .259/.327/.429 with nine stolen bases. If given a shot at being an everyday player again, Upton still is capable of being the type of catalyst in the batting order that can hit for power and steal bases.
Because the 31-year-old is due $15.45 million in 2016, the Padres would have to eat a portion of his salary if they wanted to offload him because of his contract, so they are better off keeping him and giving him a chance to shine.
3. Build around Kimbrel in the 'pen. The Padres are still up in the air as to whether they want to keep Kimbrel and his $11-million contract for next season, but if they decide to do so, they could assemble a dominant bullpen.
Kimbrel has been one of the best closers in baseball over the past five seasons, and while he had the worst statistical season (2.58 ERA, 39 for 43 in save chances) of his career in his first year with the Padres in 2015, even his worst still ranked high. He finished sixth in the majors in saves and 12th in ERA out of the 21 closers who converted 30 or more saves last season.
Although San Diego has many serviceable relievers, from veteran Joaquin Benoit to young righty Brandon Maurer, its bullpen as a unit didn't perform well this past season. With 495 innings of relief in 2015, the Padres' 'pen ranked 13th in the NL in ERA (4.02), 11th in opponent OPS (.705), and was tied for 13th in holds (63).
If San Diego decides to keep Kimbrel --€" and it certainly should if it wants to win -- then it needs to maximize his worth to the team by building a stronger bullpen around him. After all, there's little use in having one of the best closers in baseball if the middle relievers can't get him the ball.
---
---