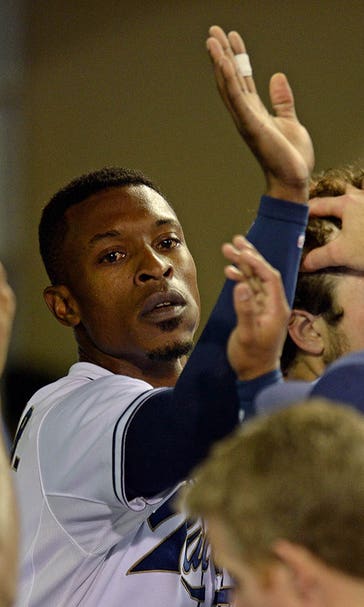 Padres' Melvin Upton Jr. thinks he's still 'got a lot left in the tank'
BY foxsports • January 28, 2016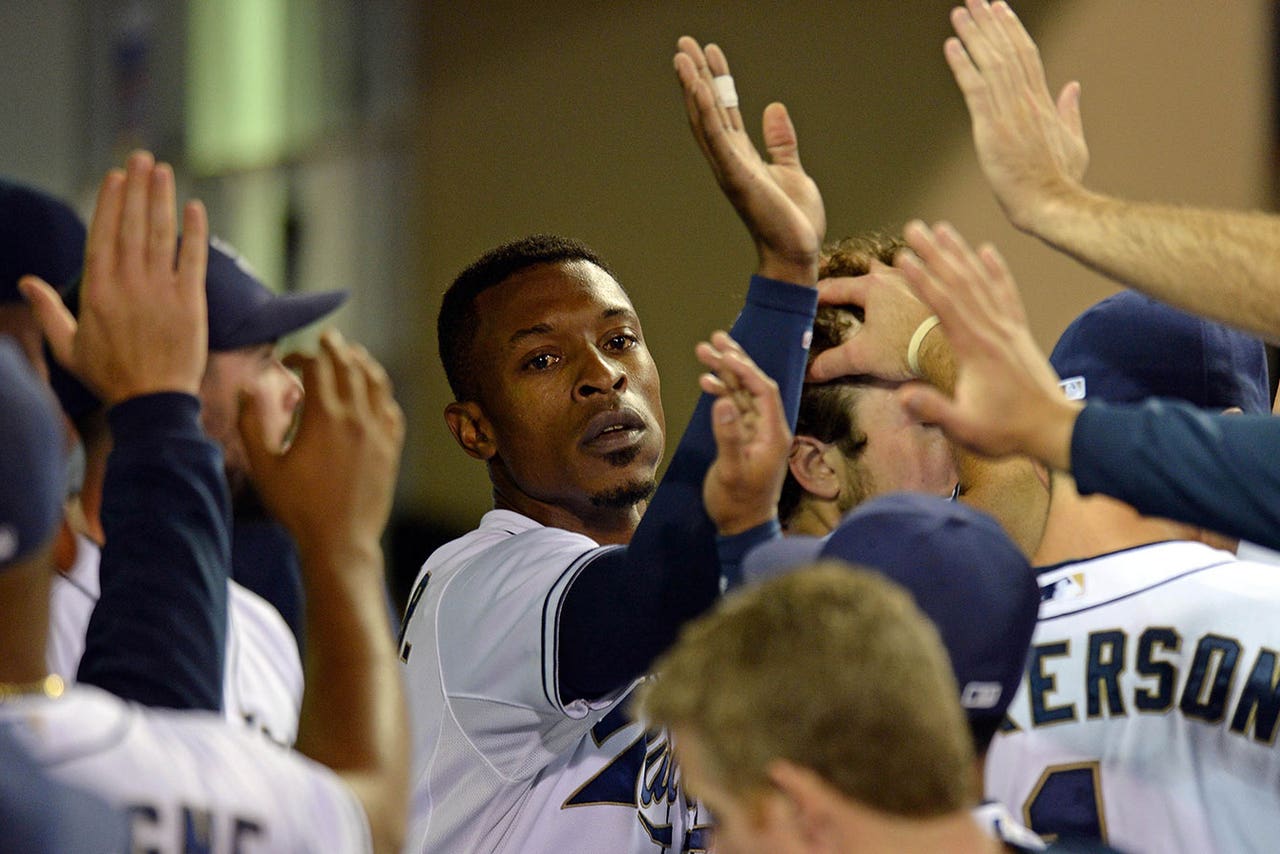 The past few years of his career haven't panned out anywhere near the way Melvin Upton Jr. could have anticipated. But he was encouraged by his performance with the San Diego Padres last year and thinks it could be the impetus for a revival to his career.
Upton was once considered one of the most promising young players in baseball after years of displaying his talent in Tampa Bay with flurries of power at the plate and dynamic speed on the base paths.
However, the outfielder who produced three seasons of 20-plus home runs and 75-plus RBI was nowhere to be found when he joined the Atlanta Braves in 2013 for what proved to be a tumultuous two-year stint.
In 267 games with the Braves, Upton hit a paltry .198/.279/.314 with a collective 21 home runs and 61 RBI, power numbers he routinely exceeded in one season in Tampa Bay.
Shortly before the 2015 season began, Upton was traded to the San Diego Padres alongside closer Craig Kimbrel, granting him an opportunity to start anew.
While he didn't join the Padres until June due to a foot injury, the 31-year-old outfielder thrived from a change of scenery, hitting .259/.327/.429 (his highest OPS since his final year with the Rays) with five home runs and 17 RBI in 228 plate appearances over 87 games.
While it was no means a terrific season, it reissued Upton confidence. Now entering his 12th major-league season, he is eager to prove himself as a prolific player once again.
"I still think I've got a lot left in the tank," Upton told MLB.com.
Upton is owed $31.9 million in the final two seasons of the five-year, $72.25-million deal he signed with the Braves in November 2012.
While he displayed spurts of excellence in 2015, Upton likely will be part of a platoon scenario in center field with prospect Travis Jankowski this coming season.
That is, unless Upton proves his value as an everyday player.
"The last few years, he's obviously had injury history, and last year was a chance to come back from a foot issue to get back to playing baseball," Padres GM A.J. Preller said.
"The second half of the year, he started to put himself back on the map. We saw some real flashes."
---
---