Major League Baseball
Major League Baseball
Padres could build around Quentin
Published
Jun. 18, 2012 1:00 a.m. ET

Many in the industry expect that the Padres will trade left fielder Carlos Quentin, but the team is in such a fluid position, no assumption is safe.
I've mentioned a few times recently that the Padres might be forced to move Quentin if they are not under new ownership before the July 31 non-waiver deadline.
I might have spoken too soon.
True, Quentin is a potential free agent, and the Padres' motivation to trade him only will increase if the front office is unsure that new ownership would approve of signing the veteran long-term.
The Padres, though, still could take their chances and keep Quentin, knowing that signing him would not be out of the question even if their payroll stayed in the $55 million range next season.
Closer Huston Street, shortstop Jason Bartlett and second baseman Orlando Hudson (now with the White Sox) will be off the books in 2013, representing a combined savings of $18.5 million.
The Padres also could part with one or more of their arbitration-eligible starting pitchers – lefty Clayton Richard, right-handers Edinson Volquez, Tim Stauffer and Dustin Moseley. All four currently earn between $2 million and $3.2 million.
Re-signing Quentin would enable the Padres to build their 2013 offense around Quentin, first baseman Yonder Alonso, Triple A catcher Yasmani Grandal and third baseman Chase Headley (assuming he is not traded).
It would be a start.
FRENCHY: TOO VALUABLE TO TRADE?
Talk of Jeff Francoeur's intangibles frequently draws scorn from the more sabermetrically inclined, but the Royals signed Francoeur to a two-year extension last August in part because of the leadership he provides to a young club.
Francoeur, according to one team official, played last week with food poisoning, receiving intravenous treatment before games, and also has battled through a severely sprained toe. He plays hard, plays with energy. So, the Royals aren't necessarily in a rush to trade him as they continue to debate when to promote Wil Myers.
For all of Myers' impressive numbers – 24 homers, a 1.127 OPS combined at Double A and Triple A, club officials aren't convinced that he would outperform Francouer at the major-league level immediately. But at some point, perhaps before the deadline, the Royals could be forced into a decision.
Myers, 21, and Alex Gordon, 28, are the Royals' long-term corner outfielders. Francoeur, 28, cannot lead as effectively from the bench, yet how much would he bring in a trade? He's earning $6.75 million both in 2012 and '13, and he has not hit as well as he did last season, when he finished with 20 homers and an .805 OPS.
Then again, you never know how these things might work out; the Indians are among the many teams that could use a right-handed hitter such as Francoeur. But here's another idea, one that the Royals probably would not take seriously: Address the team's desperate need for an ace by trading Myers for a pitcher who could be the next Matt Moore.
The Royals, by the way, offered Francoeur and Melky Cabrera the same contract last August – two years, $13.5 million. If both players had accepted, the team might not have signed Gordon to a four-year, $37.5 million extension – or at least, not as quickly.
Cabrera, though, wanted a longer deal, and the Royals ultimately traded him to the Giants for left-hander Jonathan Sanchez.
 
NATIONALS: THE EVOLUTION CONTINUES
If you think the Nationals are interesting now, they should be even more interesting in the years ahead.
The Nationals' biggest need remains in center field, and their No. 1 target in free agency is likely to be – surprise! – the Braves' Michael Bourn. Besides being a likely All-Star, Bourn – like many Nats players, is represented by Scott Boras.
The signing of a center fielder – and return to health of right fielder Jayson Werth – would enable outfielder Michael Morse to take over first base next season for Adam La Roche, who is a potential free agent.
Morse is eligible to hit the market the year after that, and by then the Nationals may be getting ready to promote Anthony Rendon, the sixth overall pick in last year's draft.
Rendon appeared in only two games at Class A in April before badly spraining his left ankle. This could end up being a lost season for him, but the Nats expect that once Rendon is healthy, he could come quickly.
From there, their options will multiply.
The Nats already hold the option of trading Danny Espinosa to clear second base for Steve Lombardozzi, who currently is playing left field with Werth on the DL. Rendon eventually could force the move of Ryan Zimmerman from third to first, or he could end up at second base.
ATHLETICS: NO RUSH TO SELL
Perhaps the Athletics should have traded right-hander Bartolo Colon before he got hurt; Colon felt a sharp pain on his right side fielding a bunt on Sunday, and will undergo an MRI to determine the extent of his injury.
Still, check out the standings: The Athletics are only two games behind the Tigers and three behind the Red Sox in the loss column while playing one additional game.
Why should the A's be eager to trade marginal veterans for marginal returns when their season is not yet a lost cause and 18 of their next 28 games are at home?
Grant Balfour, a right-handed reliever, eventually figures to be moved (lefty Brian Fuentes, another candidate to be traded, has allowed nine earned runs in his last 4 1/3 innings).
The A's probably would love to move catcher Kurt Suzuki, especially with Derek Norris coming fast at Triple A. But Suzuki, who averaged 14 homers and 68 RBIs the past three seasons, is batting just .222 with a .535 OPS – and he's earning $5 million this season and $6.45 million next season with an $8.5 million club option or $9.25 million vesting option for 2013.
Norris, acquired from the Nationals in the Gio Gonzalez trade, is batting .273 with an .810 OPS in the hitter-friendly Pacific Coast League.
NO EXCUSES FOR A-GON
Reporters sometimes pose questions that players consider dumb, and that is what happened Friday when I asked Red Sox first baseman Adrian Gonzalez if shuttling between first base and right field had contributed to his offensive struggles.
Gonzalez answered politely, but made it quite clear that he thought the question was ridiculous, saying that one thing has nothing to do with the other. The way Gonzalez explained it, he is not thinking about defense when he is preparing to hit, and vice versa.
As for his drop in home-run production, Gonzalez said he started the season trying to hit homers; his swing got too big, creating bad habits. He has hit five home runs in 258 at-bats, a rate that would be the lowest of his career.
THE DEADLINE'S SHIFTING DYNAMICS
One executive wonders if a provision in the new labor agreement will lead to an increase in the number of teams requesting 72-hour windows to negotiate long-term extensions for potential free agents they acquire in trades.
Such players no longer will bring draft picks if they sign elsewhere – compensation only applies to players who remain with their teams all season. So, a club wishing to obtain say, Brewers right-hander Zack Greinke, might part with major prospects only if it can sign him long-term.
Makes sense in theory, but not necessarily in reality.
Some teams refuse to grant windows, reasoning that it costs them leverage and time. If a deal falls apart, that's 72 hours gone to waste – 72 hours of potential talks with other clubs, 72 hours that are critical as the deadline nears.
The pressure on both teams to complete the trade – and potential for embarrassment – only increases if a trade agreement is reported before the player agrees to an extension.
And let's say you're the player in the middle of all this: Why would you rush into an extension with a new team when you're months away from free agency? The circumstances – and money – would need to be almost perfect.
FAVORITE NOTE OF THE WEEK . . .
And one of my favorites of the season, though I'm not sure what it tells us, other than that Orioles GM Dan Duquette is collecting veterans who once made a whole lot of money.
Anyway, here it is:
The career earnings for the players at the Orioles' Triple A Norfolk exceed those of the players on the O's major-league club – and it's not even close.
Seven players at Norfolk – third baseman Miguel Tejada, left-hander Jamie Moyer, right-hander Joel Pineiro, infielder Bill Hall, outfielders Nate McLouth and Lew Ford and left-handed relievers J.C. Romero and Dontrelle Willis – have combined to earn $332.3 million, according to baseball-reference.com.
The combined earnings of the Orioles' major leaguers is less than $180 million. Second baseman Brian Roberts, the leader at $42.3 million, has earned less in his career than Tejada, Moyer and Romero, and isn't far ahead of Willis.
DUQUETTE WORKING THE MARGINS
Duquette, in addition to adding pitchers such as right-hander Jason Hammel and lefty Wei-Yin Chen, has done admirable work acquiring players on the cheap.
Hall, who made a brief contribution, signed with the Orioles in April after the Yankees let him go, and utility man Steve Tolleson also joined the team as a minor-league free agent last November.
Then there is outfielder Steve Pearce, who was released by the Twins on March 27, only to sign a minor-league deal with the Yankees two days later. The Orioles purchased him from the Yankees on June 2 and promoted him directly to the majors, trying to fill the void created by injuries to left fielder Nolan Reimold and right fielder Nick Markakis.
Pearce, 29, is batting .324 with an .842 OPS in 39 plate appearances.
FRESH ARMS IN L.A.
The Angels, who have sought to add rotation depth since spring training, should be comforted by the performance of right-hander Garrett Richards, who has a 0.86 ERA in 21 innings since replacing injured right-hander Jered Weaver.
Richards still needs to reduce his walks and has benefited, in a small sample, from a low opponents' batting average on balls in play. But all teams should have such a pitcher as their sixth starting option; Weaver could return this week.
The Dodgers, meanwhile, are encouraged by what they've seen from right-hander Nathan Eovaldi, who has built on his strong debut last season. Eovaldi has produced a 1.82 ERA in four starts since getting promoted. The Dodgers have lost all four games – by scores of 2-1, 3-2, 1-0 and 2-1.
THE CUBS' NEW ENGLAND BOY
Cubs first baseman Bryan LaHair, a native of Worcester, Mass., has all kinds of cool New England connections.
LaHair grew up a Red Sox fan, and Nomar Garciaparra was his favorite player. Garciaparra's younger brother, Michael, and LaHair became friends in the Mariners' organization; Michael was in LaHair's wedding.
LaHair also played basketball at Holy Name H.S. in Worcester.
His hoops coach?
None other than former Blue Jays GM – and current Mets executive - J.P. Ricciardi.
ASTROS' PAREDES: FUTURE CFer?
Some rival scouts and executives say that the Astros should clear a spot for Triple A second baseman Jimmy Paredes by making him their center fielder in 2013.
For Paredes to end up at second, the Astros would need to trade Jose Altuve – unlikely, considering that Altuve is a potential All-Star and under club control through 2017.
The Astros rank 13th in the NL in OPS from center field, where Jordan Schafer gets the majority of playing time. Paredes is batting .331 at Triple A but rarely walking, raising questions about how his game would translate at the major-league level. He has played mostly second and third in the minors – and never center field.
AS THE PHLLIES TURN
Potential free-agent center fielder Shane Victorino will be a logical trade candidate if the Phillies sell, but right fielder Hunter Pence likely would bring a greater return, as he is under club control through next season.
One rival executive, however, predicts that the Phillies won't trade Pence because "they don't believe in their other outfielders," referring to John Mayberry and Domonic Brown.
As for trading left-hander Cliff Lee to clear money for Cole Hamels, an idea suggested Monday by my friend Joel Sherman of the New York Post, it would be easier said than done.
• Hamels no doubt sees that the Phillies in decline – a decline that only would continue, if not accelerate, with the departure of Lee.
• An agent for another player predicts that Hamels will strike a monster deal in free agency, exceeding even CC Sabathia's record $24.4 million average salary.
Six years, $150 million? Seven years, $175 million? The Phillies won't go anywhere near those levels.
• Lee is owed $75 million from 2013 to '15. No team will take on that money (beginital)and(endital) give up the young talent that the Phillies crave; the Phils would need to include significant cash in the deal, reducing their savings.
• Lee, first baseman Ryan Howard, second baseman Chase Utley and righty Roy Halladay all have the same no-trade protection, according to major-league sources: They only can be traded to eight teams without their permission.
 
AROUND THE HORN
• If there is a hidden benefit to the Rangers' recent run of pitching injuries, it's that lefty Derek Holland and righties Alexi Ogando and Neftali Feliz all could return fresh for the second half, when most staffs typically wear down. And don't forget right-hander Roy Oswalt, who pitched six innings and allowed two earned runs in his most recent start at Triple A on Sunday night.
• Don't rule out the possibility of the Cubs trading second baseman Darwin Barney. Rival clubs frequently ask about Barney, but none has offered value that the Cubs consider sufficient for a regular second baseman. Barney might end up more of a utility type.
• If the Jays end up selling off potential free agents, their return for designated hitter Edwin Encarnacion might not be what would be expected for a player with an .893 OPS. Encarnacion's OPS is 1.033 at home, .752 on the road. He also was much better at home last season.
• Put away the radar guns! In back-to-back starts last week in Tampa Bay, Mets right-handers Chris Young and R.A. Dickey did not throw a single fastball over 86 mph, according to Brooksbaseball.net. Yet, the two combined to allow just two earned runs in 14 2/3 innings.
• Rookie third baseman Will Middlebrooks says he felt comfortable from the moment he joined the Red Sox on May 2, in part because he had built relationships with shortstop Mike Aviles and designated hitter David Ortiz in spring training.
"They've been an open book for me," Middlebrooks says. "Any questions, I've had, they've answered. They've steered me in the right direction."
• The Diamondbacks could promote right-hander Trevor Bauer and use a six-man rotation before deciding whether to trade lefty Joe Saunders.
The Orioles pursued Saunders as a free agent last offseason and appear to be the team most interested in trading for him, according to major-league sources.
Bauer is a combined 11-1 with a 2.11 ERA at Double A and Triple A.
---
---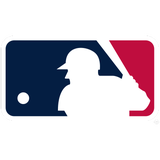 Get more from Major League Baseball
Follow your favorites to get information about games, news and more
---