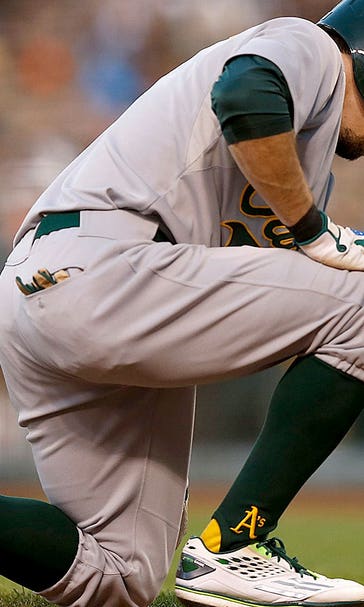 Ouch! A's Burns fouls ball off groin, leaves game with 'testicular contusion'
July 25, 2015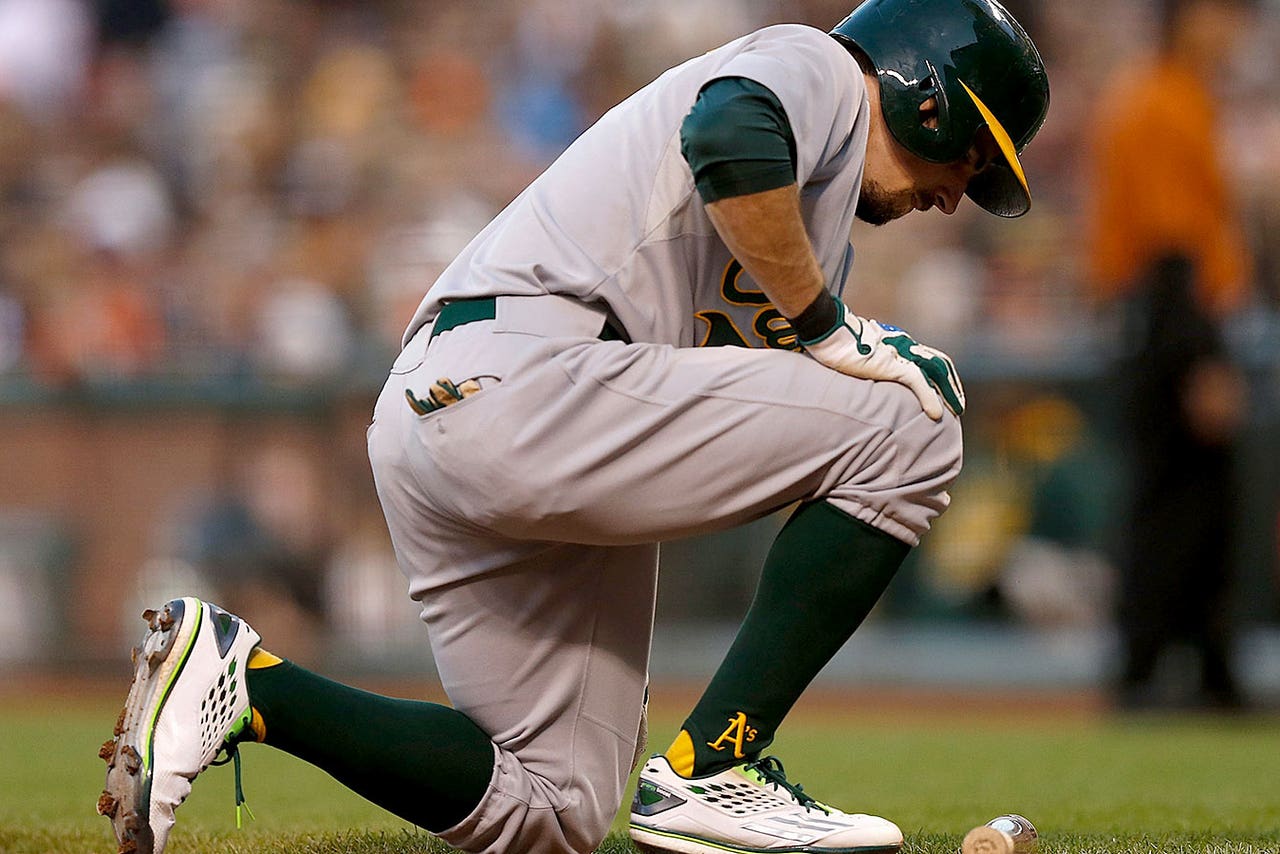 In any given baseball game, a number of unpredictable and unavoidable events can spring up - such as the results of a particularly aggressive foul ball, ricocheting off the bat in a number of different directions.
Oakland Athletics outfielder Billy Burns found that out the hard way on Friday night in the A's game against the San Francisco Giants. In the third inning, he slapped at an offering from Jake Peavy, only to have the ball bounce off the ground and smack him right in the groin - hard. Click here for the video highlight, but be warned - the pain can be conveyed rather easily just by watching it and seeing Burns' reaction. 
Burns stayed in to finish the at-bat but left the game after the inning...and eventually the word from the team was that he suffered a 'testicular contusion'. 
According to MLB.com's Trevor Hass, Burns said afterwards that the left side of his stomach felt pretty painful. Of the initial contact, he told Hass, "I've never been squared up like that...and that pain was pretty terrible."
If you're curious what a 'testicular contusion' is, Burns clarified to Hass a bit what the A's medical staff told him: "They said it's swelling in the ureter tube that goes up to your bladder to your kidney. That was what was causing me the most pain. It wasn't the impact."
It was a rough night for the A's overall, as not only did Burns get hurt, but they lost the game and outfielder Sam Fuld made a highlight due to his...tough landing on a slide to second base (in the very same inning of Burns' incident, no less!): 
Let the A's Friday night experiences in San Francisco be a reminder that not only is the game of baseball hard - but baseballs themselves can also be hard when they're careening off your sensitive areas. 
---
---