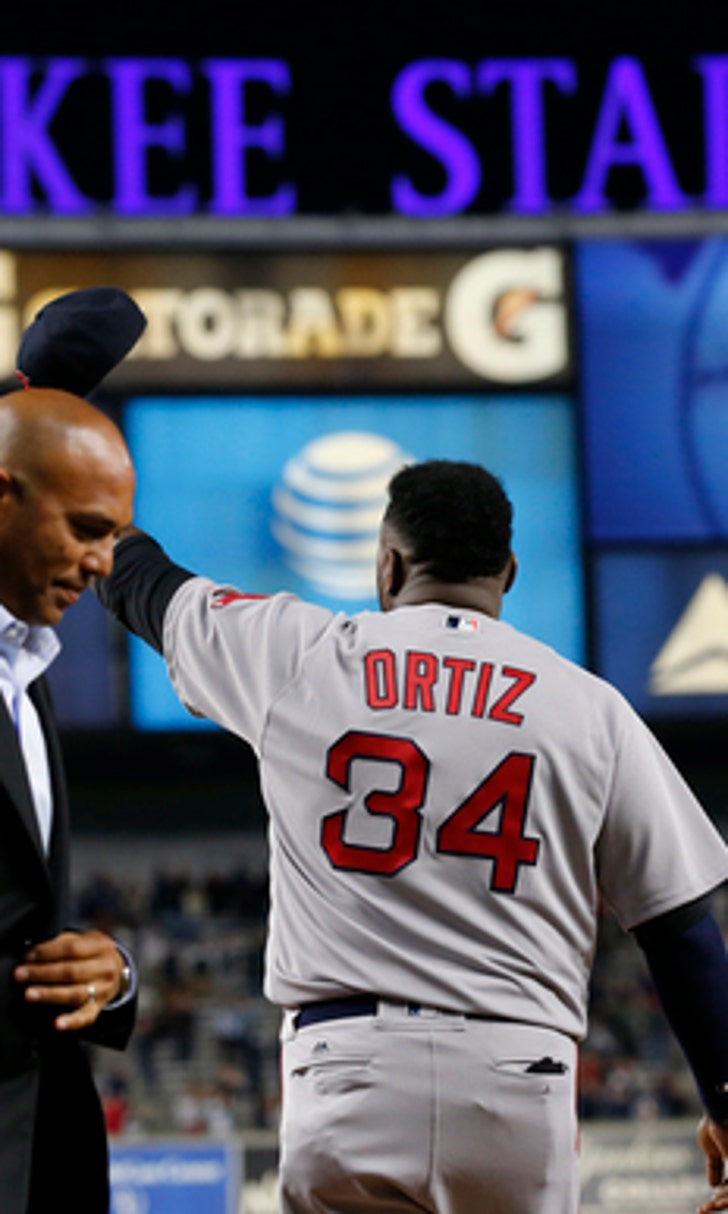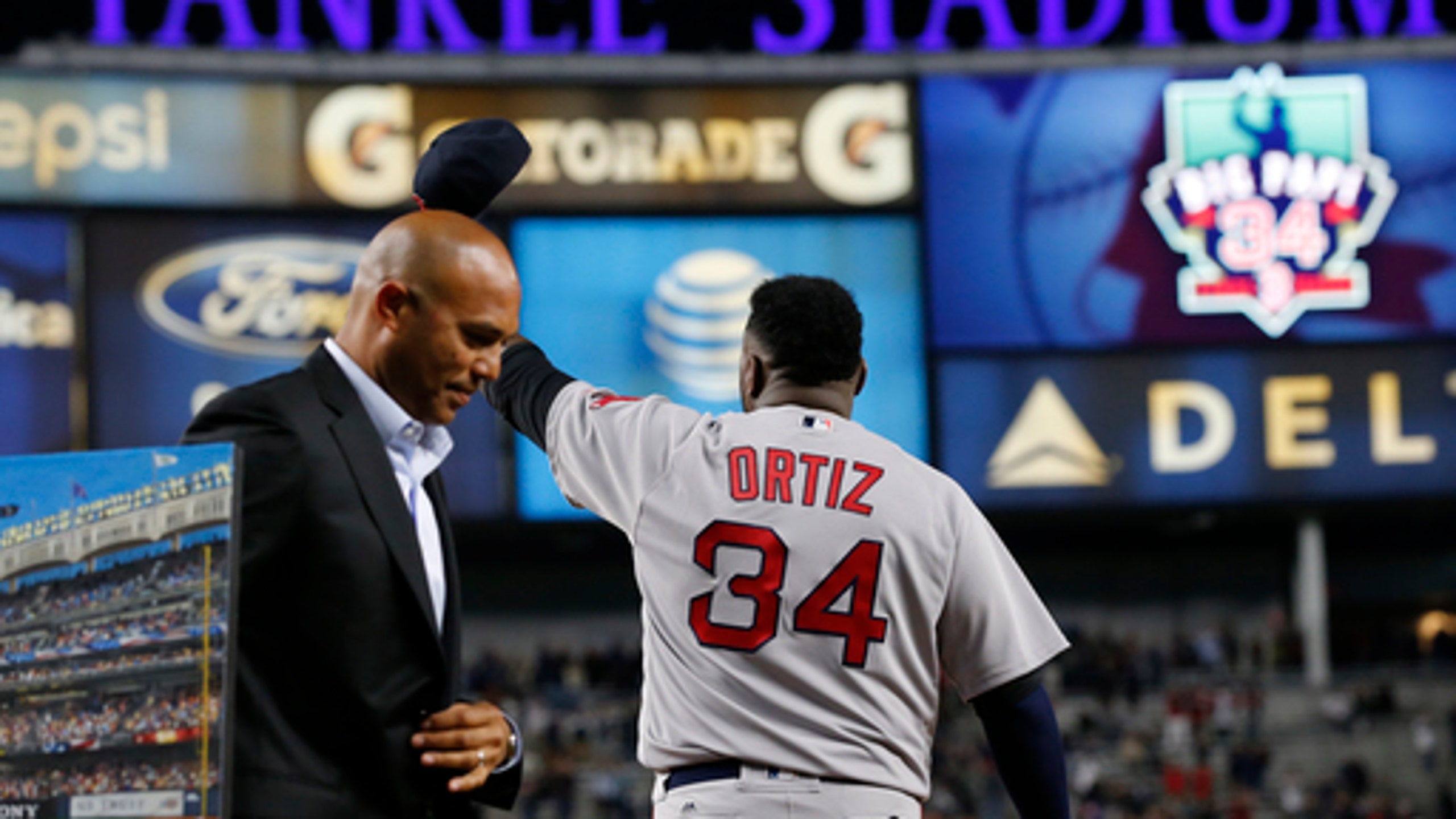 Ortiz honored by Yankees with painting, book of letters
BY foxsports • September 29, 2016
NEW YORK (AP) David Ortiz was presented an oil painting of himself and a leather-bound book with handwritten letters from current and former Yankees during a pregame ceremony Thursday night to mark his final game in the Bronx.
Accompanied by wife Tiffany, daughter Alexandra and son D'Angelo, Ortiz was given the book by retired Yankees pitcher David Cone and current New York outfielder Jacoby Ellsbury, a former Boston teammate.
Retired Yankees closer Mariano Rivera came out and exchanged a hug with Ortiz, then helped him unveil the Justyn Farano painting, which depicts Ortiz standing at the plate and tipping his cap to the Yankee Stadium crowd.
Ortiz waved his hat to the crowd, which stood and applauded during the just-over-5-minute ceremony. As Ortiz left the field, the sound system played Neil Diamond's ''Sweet Caroline,'' a Red Sox fan favorite.
When the ceremony began, Yankee Stadium public address announcer Paul Olden inadvertently told the crowd 2017 marks Ortiz's final season before listing many of his accomplishments.
Ortiz wore yellow New Balance spikes with a black-and-white checkered N on the logo, evoking a New York City taxi.
---
---