Major League Baseball
Major League Baseball
Once again, Cardinals 6 games above .500 at break
Published
Jul. 13, 2012 4:17 a.m. ET

Tony La Russa sees plenty of parallels between the 2012 St. Louis Cardinals and last year's crazy comeback World Series champions.
With a twinkle in his eye, La Russa notes both teams were six games above .500 heading into the second half of the season. The old skipper has seen his share of games, and agrees with his rookie successor, Mike Matheny, that there's plenty of untapped potential.
Of course, everyone knows what happened last fall.
''Look at how many hits they took,'' La Russa said in Kansas City before managing the National League's 8-0 romp over the American League in the All-Star Game on Tuesday night. ''I think they've done a real good job of hanging in there with adversity. The second half is going to be very exciting and they're going to be a part of it.''
The Cardinals are 46-40 and in third place in the NL Central, but just 2 1/2 games behind the surprising Pittsburgh Pirates heading into a three-game series at second-place Cincinnati that starts on Friday night. Though co-ace Chris Carpenter is out for the year because of a nerve injury in his shoulder, with surgery scheduled for July 19, St. Louis is about to get Lance Berkman back from knee surgery, and left-hander Jaime Garcia is expected to rejoin the rotation next month.
''I'm sure I'm driving people crazy with my optimism, but to me the best is still there somewhere,'' Matheny said. ''Hopefully we can put it together for a long time.''
Whatever their problems, the Cardinals have nothing to do with the missing Albert Pujols. There has been more than enough offense without the departed slugger.
The Cardinals spent the money that would have gone to the free-agent Pujols wisely on two All-Star starters, right fielder Carlos Beltran and shortstop Rafael Furcal. Beltran leads the National League with 65 RBIs, is among the leaders with 20 homers, and he made it to the second round of the Home Run Derby on Monday. Furcal is the most productive NL leadoff man with 36 RBIs, and has one of the majors' strongest arms at his position.
Beltran got a warm reception in Kansas City, where he began his career.
''I enjoyed every moment,'' Beltran said. ''It's like they haven't forget the good years I had here, even though it was eight years ago.''
Counting catcher Yadier Molina, who missed the final series heading into the break on bereavement leave, there are six St. Louis All-Stars. Matt Holliday and David Freese saw action as reserves on Tuesday, and Lance Lynn is an 11-game winner in his first season in the rotation as Carpenter's replacement.
''Obviously, you miss Albert,'' Holliday said. ''But Carlos has had an Albert Pujols-type first half.''
First base offense has been robust. Though Berkman has played just 13 games, Allen Craig has 13 homers and 44 RBIs in just 46 games - 28 of them at first base. Matt Carpenter also had a productive stint there.
When Berkman comes back, Matheny's task will be shoehorning as many bats as possible into the lineup. He used Carpenter at second base one game in the first half after giving him plenty of early practice at that spot. It's not inconceivable that Craig could play there down the road, although he hasn't spent much pregame time working there.
''I don't rule anything out,'' Matheny said. ''Just see how our team's doing, how the offense is producing, how everything looks as a whole. I haven't put a whole lot of thought into it at this point, because things just kind of seem to work themselves out.''
The Cardinals appear well situated for a run against Pittsburgh, which last had a winning season in 1992 and likely is due for a bit of a fade, and the Reds. They will need to improve in three major areas to make sure.
- Bullpen consistency. On days when the starter gets yanked early, bridging the gap to solid setup man Mitchell Boggs and closer Jason Motte has been a challenge. It's been rough going for Marc Rzepczynski and Fernando Salas, both of whom have ERAs above 5.00 after being major assets last year.
- Off and on offense. They are No. 2 overall in the majors, trailing only the Texas Rangers. They're second in average at .275 and fourth in runs with 426, and have scored in double digits 10 times. Yet they've been shut out six times and held to two or fewer runs 15 other times, including five straight games in mid-June.
''We've scored a bunch or we've scored a little,'' Matheny said. ''We go in spurts of doing both, and when we're having trouble we've got to do what we can to jump-start things.''
- Rotation fatigue. Entering the year, the thinking was the innings load needed to be closely monitored with Lynn and Adam Wainwright, who missed all last season after reconstructive elbow surgery. Now they are minus innings-eating Chris Carpenter.
Lynn worked six shutout innings against Colorado in his final pre-break start, quieting speculation he might be worn down from the heavy load. The previous three starts, Lynn gave up more than a run per inning.
''I've felt the best I have all year, I just wasn't executing,'' Lynn said before the All-Star game. ''It seemed like one pitch cost me. I was riding high and then I was riding real low pretty quick, and that's what baseball does to you.''
Lynn thoroughly enjoyed the All-Star experience and had been hoping to pitch. No rest needed, thank you.
''For the guys you play against to vote you in, that means they think a lot of you,'' Lynn said. ''Hopefully, I can keep having the success I've had.''
Last year, the Cardinals were 49-43 at the break. They stumbled into the second half, losing four of five, before mounting the surge combined with the Atlanta Braves' collapse that opened the door for one of baseball's most stirring never-say-die tales.
So far, Holliday gives this season a grade of just ''all right.''
''I know we'll be ready,'' Holliday said in Kansas City. ''We've got to play better than we did in the first half, and I'm confident in our team.''
---
---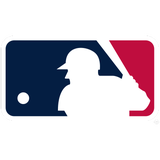 Get more from Major League Baseball
Follow your favorites to get information about games, news and more
---