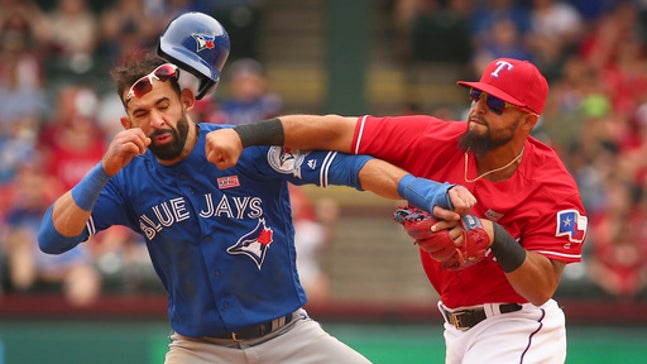 Odor suspended for 8 games and Bautista for 1 for brawl
Published
May. 18, 2016 12:52 a.m. ET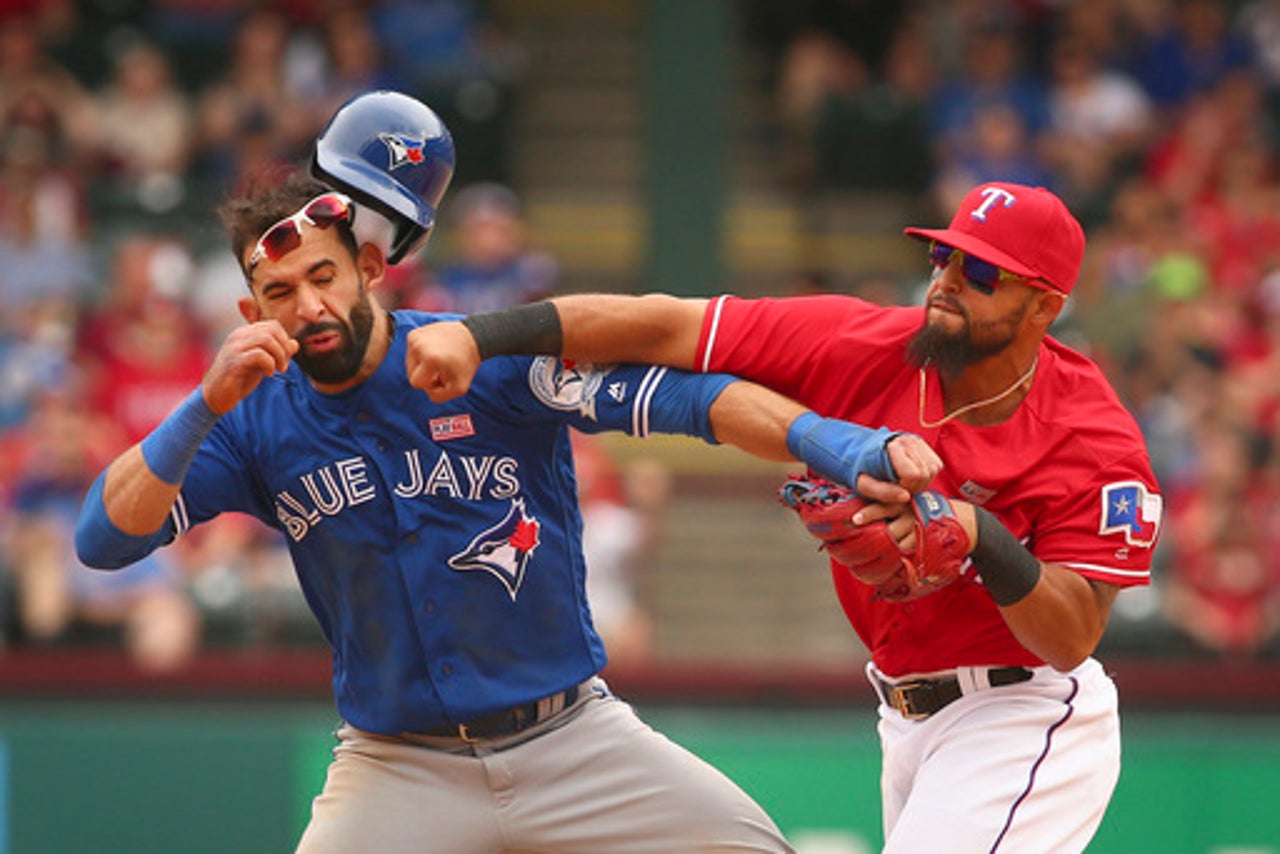 NEW YORK (AP) Texas second baseman Rougned Odor has been suspended for eight games and Toronto outfielder Jose Bautista for one for their part in a brawl Sunday.
Blue Jays pitcher Jesse Chavez and manager John Gibbons, who returned to the field for the fight following his ejection five innings earlier, were suspended for three games each Tuesday by Major League Baseball senior vice president Joe Garagiola Jr.
Rangers shortstop Elvis Andrus and Blue Jays first base coach Tim Leiper were suspended for one game apiece.
Odor and Bautista have appealed their discipline, which will be held in abeyance pending a resolution. Andrus was to serve his penalty Tuesday at Oakland. MLB was awaiting a decision by Chavez.
---
---