Major League Baseball
Major League Baseball
Notes: Moneyball, managers and more
Published
Aug. 31, 2011 1:00 a.m. ET

Driving down an LA freeway and the billboard stood out, proclaiming that Moneyball the Movie would be opening in theaters in late September.
It is, according to the billboard, based on a true story.
Another Hollywood tragedy, evidently.
Moneyball was a nice concept, built into a bigger-than-life idol-worship author who was overwhelmed by the personality of Oakland general manager Billy Beane, who is among the brightest and more personable figures in the game.
But Michael Lewis, as talented a wordsmith as he may be, created a bigger-than-life hero by taking a morsel of the genius that is Beane and turning it into an absolute for baseball success that even Beane has since admitted was blown out of whack.
The promo for the movie says it all:
Brad Pitt stars in the real-life tale of Major League Baseball general manager Billy Beane, who built up a winning team despite a decreased budget thanks to his sly use of statistical data to calculate the best — and cheapest — players for his roster.
Say what?
The movie premieres right as the A's will put the wraps on their fifth consecutive non-winning season, their seventh season without a postseason appearance in eight years. That's not a knock on Beane, who has to deal with the constraints of a franchise in a city that has no real interest in having a baseball team, but it's the bottom line of where the A's are and what they have done.
Yes, the A's did advance to the postseason in four of Beane's first six years on the job, but as Beane will quickly admit, the basis of those teams was put in place before he replaced Sandy Alderson as the A's decision maker. It was back in the days of the late Dick Bogard, an old-school type, running the scouting department that was among the more productive in the game.
The success of those A's was built around the arms of Barry Zito, Mark Mulder and Tim Hudson, signed by Bogard's scouts (who Lewis chose to insult in his book), and a lineup that fed off the run production of shortstop Miguel Tejada and third baseman Eric Chavez, neither of whom would have been signed by the system the book emphasized.
MANAGERIAL ENDEAVORS
Don Baylor is 62 years old and has a big-league managerial resume. He managed Colorado its first six years of existence and spent two and a half years managing the Chicago Cubs. He'd like another chance to manage, and he is making that clear during the coming offseason.
Baylor will manage the Bravos de Margarita in the Venezuelan Baseball League. It's his way of showing he still has the drive and is strong enough to handle the job.
Baylor was out of uniform for two years, with teams shying away because he was battling multiple myeloma, even though he assured everyone he was healthy and able to handle a coaching job. Then, in 2009, Clint Hurdle, manager of Colorado and a former hitting coach for Baylor with the Rockies, hired Baylor to be the Rockies hitting coach. After two years back in Colorado, Baylor accepted the hitting coach job in Arizona this year and has been a part of manager Kirk Gibson's staff that has turned the Diamondbacks into a first-place team in the NL West.
While Baylor is looking to rejuvenate his managerial options, former big-league third baseman Gary Gaetti is taking the first step in a managerial career. Gaetti has been hired by the independent Atlantic League to manage the expansion Sugarland (Tex.) Skeeters, the league's first franchise away from the East Coast. Atlantic League officials are looking at putting another league in Texas and could add two more teams, possibly in Colorado, in an attempt to broaden the base of operation.
QUICK REACTION
As soon as Triple-A Colorado Springs first baseman Mike Jacobs was suspended for 50 games for testing positive for using human growth hormones under the minor league drug-testing policy, he was released by the Colorado Rockies.
It will be interesting to see how this impacts the current negotiations for a Basic Agreement. The NFL included HGH testing in its recently agreed-to deal. Baseball has been proud of what it felt was the toughest drug-testing in pro sports. Will it now add the HGH tests?
What can't be overlooked is that it was the players who pressured the leaders of the Major League Baseball Players Association to initially accept drug-testing. The players were tired of being smeared in mass for the transgressions of a few and wanted to clean up their image.
EMPTY FEELING
Arizona is the feel-good story in baseball this year — on the field. Off the field, the Diamondbacks are disconnected from their fan base. A team that should be creating excitement in the Valley of the Sun is actually behind last year's attendance, averaging 24,396, which is 22nd in baseball and 14th in the National League. The only National League teams with a smaller average attendance are Washington (24,049) and Florida (18,304).
The bad taste left by the previous administration has remained, but Diamondbacks president Derrick Hall says he can see things getting better. Last weekend, the D-backs hosted last-place San Diego and drew 97,241 for three games.
"That's 70,000 of single-game sales," Hall said. "That is a statement by fans."
The Friday-Saturday games against San Diego drew 34,074 and 35,603, the only time this season Arizona has had back-to-back crowds in excess of 30,000 for an NL team.
They reached the 30,000 level in back-to-back interleague games against Minnesota (39,776 on May 21 and 31,037 on May 22) and the Chicago White Sox (33,230 on June 18 and 39,538 on June 19).
---
---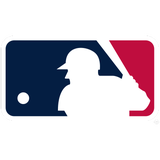 Get more from Major League Baseball
Follow your favorites to get information about games, news and more
---