Major League Baseball
Major League Baseball
Notebook: Yankees have a catch in Martin
Published
Apr. 11, 2011 1:00 a.m. ET

Catcher Russell Martin, talking about his disappointing final two seasons with the Dodgers, told Canada's National Post in January, "I had some distractions that led me not to have that same drive that I've had in the past."
If that is the case, Martin made a smart decision to sign with the Yankees. The team and its media require players to be accountable. Manager Joe Girardi and bench coach Tony Pena, both former catchers, also will hold Martin to a high standard.
Well, so far, so good.
Martin, seemingly recovered from his knee and hip problems, has hit three homers after combining for just 12 the previous two seasons. Girardi raves about the catcher's diligence and athleticism, and got a kick out of Martin recently telling him that he wanted to play in all 162 games.
"I don't think so," Girardi said.
Martin, though, is still only 28. Scouts were critical of his play toward the end of spring training, but he is batting .300/.344/.633 in 32 plate appearances, and has even stolen two bases in two attempts.
The Yankees can rest him more when Francisco Cervelli recovers from his fractured left foot, or if Jesus Montero rebounds at Class AAA and proves a viable option (Montero also could become a possibility at DH if Jorge Posada fails to recover from his 4-for-29 start).
In any case, the Yankees' signing of Martin to a one-year, $4 million contract looks like it could be a winner – especially considering that the Red Sox also showed interest in signing Martin, but according to the catcher, backed off due to his injuries.
The Yankees can retain Martin for 2012 simply by offering him salary arbitration. So, at a time when many teams are scrambling for catching, the Yankees may have landed a quality catcher at a reasonable price for two years.
A perfect storm for Crawford . . . and Wells
Part of agent Brian Peters' free-agent sales pitch for Carl Crawford involved giving iPads to select owners and GMs from about 15 clubs — iPads pre-loaded with a video of Crawford titled, "The Perfect Storm."
The video, produced by Kevin Foley of Project 10 Productions in Toronto, included interviews with teammates and opponents, breakdowns of Crawford's skills, and even a comparison to the late Roberto Clemente.
"It was an innovative idea, and we got a chuckle out of it, though it didn't really do anything to change our evaluation," Red Sox GM Theo Epstein says. "We brought Carl some Red Sox Beats by Dre headphones on our visit to return the favor."
Crawford said he initially saw no need for the video, telling Peters, "the teams know what I do, man." But he acknowledged that the finished product was "nice to see" – and of course, he's still enjoying the headphones.
One odd twist: Vernon Wells, one of the players interviewed for the video, benefited from the Red Sox outbidding the Angels for Crawford. The Angels later acquired Wells from the Blue Jays to fill what would have been Crawford's spot.
Wells also is represented by Peters and is close friends with Foley.
Red Sox's Pedroia: A screaming meanie?
The Dodgers' Andre Ethier told an amusing story when I asked him in spring training about what it was like to work out with the Red Sox's Dustin Pedroia during the offseason.
The two are good friends and former Arizona State teammates, and they trained together at a public rehabilitation facility in Gilbert, Ariz., while Pedroia was recovering from surgery on his left foot.
Ethier told me in a video interview, "He was into yelling at other patients. It's a public place where anyone comes in to work out. You had some old retirees to young kids battling stuff.
"He's in there mixing it up with all of them, asking them what's going on, challenging them or trying to outdo them in an exercise. It was pretty comical for me, and I bet for the patients in there getting a chance to have some little crazy guy yelling at them every day."
In the interest of fairness, I gave Pedroia a chance to respond in a video interview that I did with him Saturday.
Pedroia admitted to yelling at other patients, but said it occurred, "just one time."
"There was a lady who had a similar injury," Pedroia recalled. "I had to pick up marbles with my foot and put 'em in a bucket. I got all 40 marbles in about a minute and a half.
"She was struggling. I told her, 'Hey, if you don't get all 40 in a minute and a half, you've got to go rehab somewhere else. We set our goals high here.' The lady, she really didn't like me after that. But it was funny."
Markakis' star on rise
Ask any of the Orioles' new players or coaches: Right fielder Nick Markakis is a much better player than any of them thought.
First baseman Derrek Lee calls Markakis, "a pure hitter, a batting-title type hitter. Shortstop J.J. Hardy volunteers that he had "no idea" that Markakis was such a talent.
"He's very calm, but very driven," Orioles manager Buck Showalter says of Markakis. "He's got a real fire burning underneath.
"If we can be more competitive this year, one thing that will happen is that people around baseball will realize what a great player he is."
More Yankee-Red Sox leftovers
• Red Sox catcher Jarrod Saltalamacchia is starting to look better — he went 3 for 8 over Friday and Saturday's games against the Yankees, and made perhaps his best throw of the season Saturday to throw out Derek Jeter attempting to steal.
"His heart is in the right place," Red Sox manager Terry Francona said. "That's important. He cares."
So, he's conscientious?
"Like you can't believe," Francona said.
• Red Sox closer Jonathan Papelbon had an interesting take on Theo Epstein's spirited pep talk to the club before Friday's home opener.
"The way we do it with the Red Sox, players police themselves," Papelbon said. "That's great, but at times certain things from the top need to come down. Sometimes Tito (Francona) and Theo need to kind of light that fire. When it comes from the top, it trickles down throughout the ballclub."
• One rival GM says the Yankees should summon left-hander Manny Banuelos even if they are worried about his number of innings.
"You're throwing 'em in Double A or you're throwing 'em in the big leagues," the GM says. "Why waste 'em in the minors?"
Banuelos, 20, has never thrown more than 109 innings in a season. The Yankees are not ruling out promoting him at some point this season, but for now they continue to "warehouse" veteran starters such as righty Carlos Silva.
Around the Horn
• Don't count on the Pirates trying to re-acquire Jack Wilson if the Mariners purge the infielder. Wilson, 33, has appeared in only 36 percent of the Mariners' games since the team acquired him on July 29, 2009, and his OPS since then is .592.
Believe it or not, the Pirates were better off with Ronny Cedeno, the shortstop they acquired from the M's in the seven-player deal in which they dumped the contracts of both Wilson and right-hander Ian Snell.
• The Braves smartly refrained from going public with their bullpen plans in spring training; they never identified a closer, never said they would go closer-by-committee, never defined late-inning roles.
Club officials would have been in a difficult position if they had anointed Craig Kimbrel as the closer and the rookie had flopped. Kimbrel, who has more dynamic strikeout stuff than lefty Jonny Venters, simply evolved into the closer. But Venters surely will get save opportunities, too.
• The Brewers expect righty LaTroy Hawkins and lefty Manny Parra to rejoin their bullpen within two weeks — Hawkins is throwing 93 to 95 mph on his rehabilitation assignment.
Barring setbacks, right-hander Zack Greinke is expected to make his Brewers debut on a trip to Houston, Atlanta and St. Louis that begins April 29. The Brewers currently need a starter for April 16 and 30.
• Nothing has changed for the Cardinals' Ryan Franklin: He lacks classic closer's stuff.
A case in point occurred Saturday night when Franklin got ahead of the Giants' Miguel Tejada 0-2 but couldn't finish him. Tejada worked a nine-pitch at-bat before delivering the game-winning double off center fielder Colby Rasmus' glove.
• Reds center fielder Drew Stubbs reminds one scout of a young Rocco Baldelli, only with more power. The scout says Stubbs is about as good a runner as Baldelli was, but that Baldelli was more of a glider in the outfield.
• Ichiro always seems so flawless, but a scout says that his bat speed "has slowed down just a touch." Wouldn't be a shock: Ichiro, 37, is nine months older than Derek Jeter, who also is off to a slow offensive start.
• Speaking of slow starts, the Angels' Vernon Wells is 4 for 40 with 11 strikeouts — a tidy .100/.163/.125 batting line. His only extra-base hit was a double on Opening Day.
• Two reasons the Twins are 3-6: They've scored only 24 runs in nine games, or just four more than the Rays. Meanwhile, their pitchers are averaging 4.15 walks per nine innings, the highest rate in the AL. The Twins' staff had the lowest walk rate in the AL in each of the three previous seasons.
---
---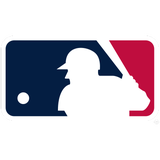 Get more from Major League Baseball
Follow your favorites to get information about games, news and more
---