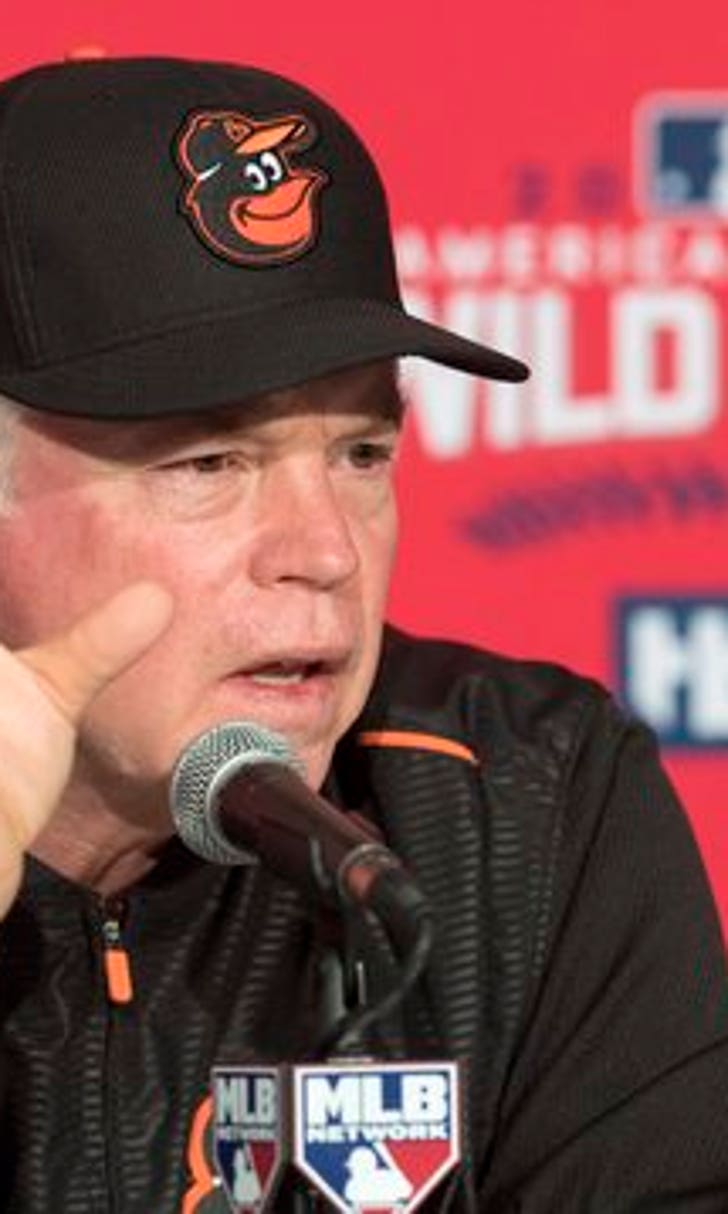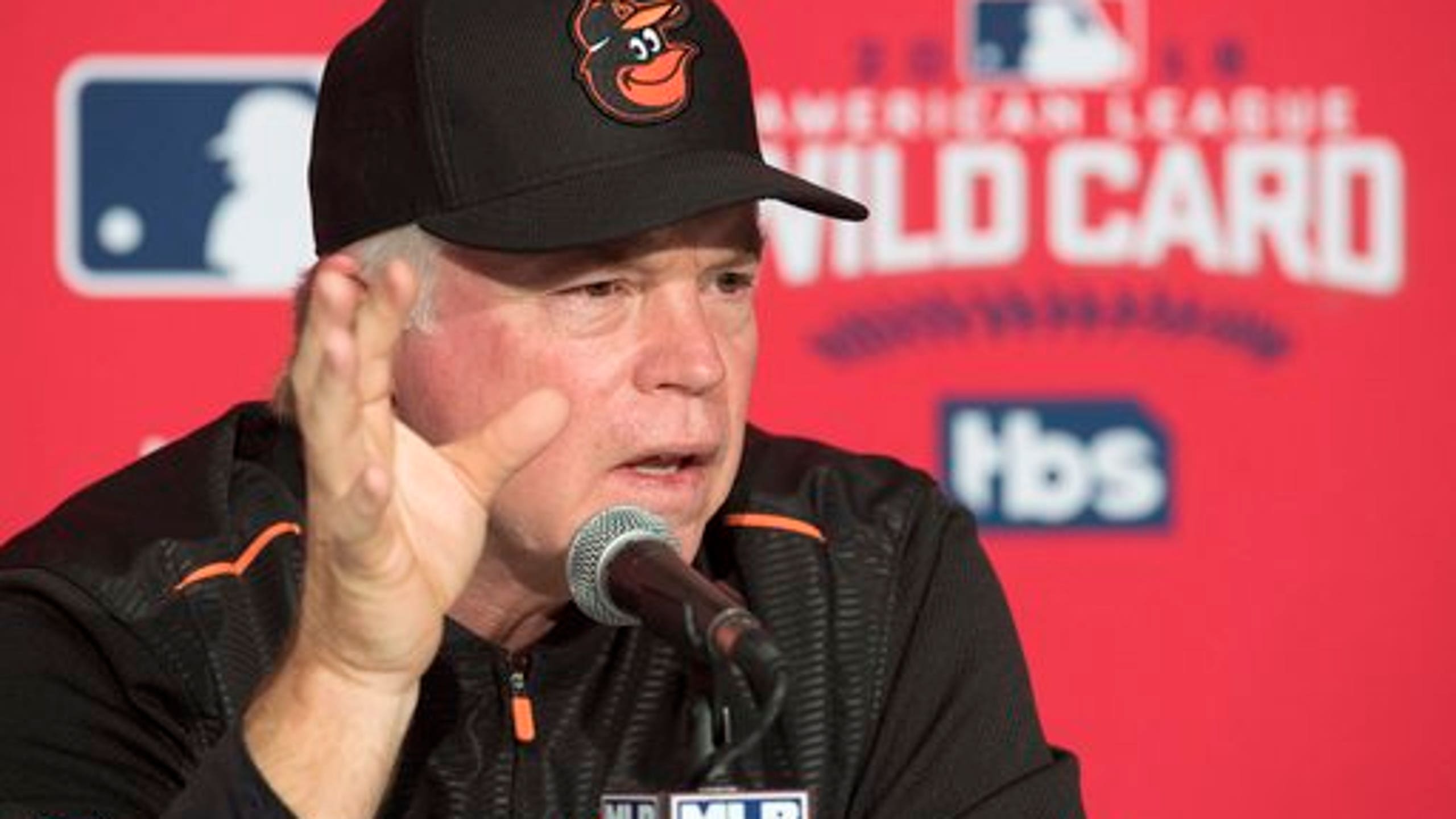 No surprises when O's face Jays in AL wild-card game
BY foxsports • October 4, 2016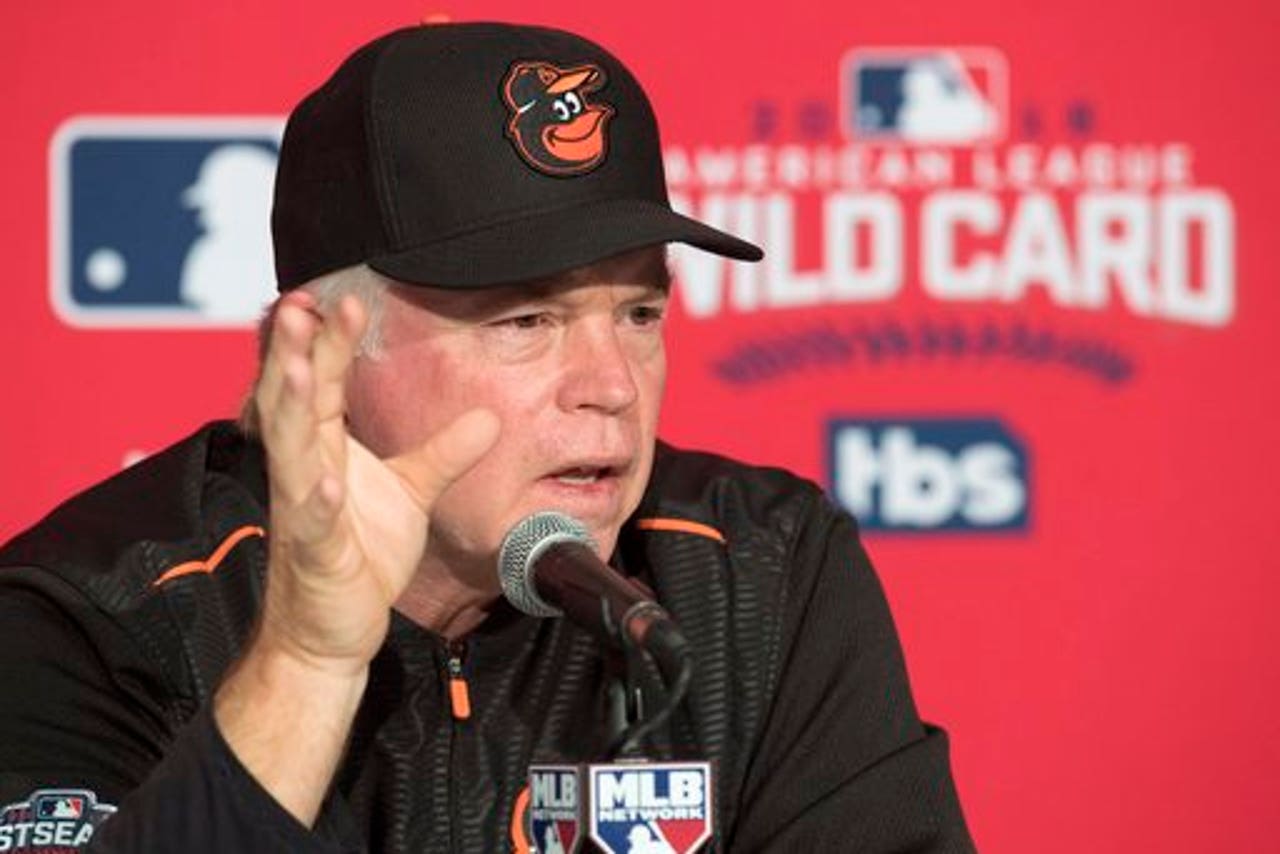 TORONTO -- The Baltimore Orioles and the Toronto Blue Jays are familiar foes.
As American League East rivals, they played 19 times this season, with the Blue Jays winning 10 of them.
The slim advantage is the reason the American League wild-card game is being played Tuesday at Rogers Centre after Toronto and Baltimore finished in a tie in the standings at 89-73.
"We know everything about them, they know everything about us," Blue Jays manager John Gibbons said. "You're playing a team from your division, there's no secrets. It really comes down to who executes better, or who gets the big hit or whatnot."
The teams met just last week at Rogers Centre with the Orioles winning two of the three games to force a tie for the first wild-card spot. The tie could not be resolved on the weekend as Baltimore won two of three against the Yankees in New York while the Blue Jays won two of three from the Red Sox in Boston.
Chris Tillman (16-6, 3.77 ERA) will start for Baltimore against Toronto's Marcus Stroman (9-10, 4.37 ERA) in a battle of right-handers.
"We had probably three options," Orioles manager Buck Showalter said, "and Chris was one of those good options."
Showalter said that in a one-game playoff, the other candidates to start also could play a big role in the game as relievers.
"These games usually have a lot go on in them," Showalter said. "So everybody gets a chance to play a big part in it if it's a competitive game."
Stroman has not won since Aug. 14. He took the loss against the Orioles on Thursday when he allowed four runs, nine hits and two walks while striking out three in seven-plus innings.
Despite going 0-5 in six September starts, Stroman had a respectable 3.41 ERA in those outings.
Stroman was chosen over left-hander Francisco Liriano, who struck out 10 in 6 1/3 scoreless innings Wednesday in a no-decision against Tillman.
"It wasn't easy," Gibbons said. "I think Stro's the perfect guy. Big game. We've seen him do it before. He did that a couple of times for us last year. He'll throw strikes."
Liriano will be available from the bullpen, as will right-hander Marco Estrada.
Tillman went 1-0 with a 3.63 ERA in four starts against Toronto this year, posting a 2.38 ERA in two starts at Rogers Centre. Last Wednesday, he gave up two runs (one earned) on six hits in 5 2/3 innings during a no-decision. He walked three and struck out two.
"I know what they're going to do, they knew what I'm going to do," Tillman said. "The same goes the other way with Stro. We've seen him plenty. He's seen us plenty. So I don't think there are any secrets here. I think it'll be the same kind of game that you always see."
Right-hander Ubaldo Jimenez, who defeated the Blue Jays on Thursday, and righty Dylan Bundy were the two other candidates to start and will be available from the bullpen.
Jimenez, who has a 2.45 ERA in his past seven starts, pitched 6 2/3 scoreless innings Thursday in Toronto.
In 24 career starts against the Blue Jays, Tillman is 5-10 with a 5.44 ERA, and he is 2-6 with a 7.01 ERA in 13 starts in Toronto. Last season, Tillman was 0-4 with a 11.72 ERA in four starts vs. the Jays.
Stroman is 2-3 with a 5.07 ERA in seven career games (six starts) against the Orioles. He is 1-2 with a 7.04 ERA in three starts against Baltimore this season.
"There are no pitches you can take off," Stroman said of the Orioles' lineup. "Each pitch you have has to be executed. You make a mistake, and they make you pay. So that's the mentality going into it."
Stroman was 1-3 with a 7.76 ERA in five starts in June, then made adjustments.
"I definitely had an up-and-down year and battled a lot of adversity," Stroman said. "I think I've done a pretty decent job at making adjustments throughout the year that were key for me and able to pay off down the stretch. I'm at a point now where I feel great, mechanics feel great, body feels great. I'm actually feeling at my strongest now. So I'm excited."
The Blue Jays had the scoring advantage over the Orioles head-to-head this season, 97-81, and they went 6-4 vs. Baltimore at home. Toronto also had a 29-28 edge in home runs.
The winner goes to Texas to play the AL West champion Rangers in a best-of-five Division Series beginning Thursday.
The Blue Jays won their two regular-season games in October after going 11-16 in September. They have averaged an AL-worst 3.69 runs per game in their 29 games in September-October.
Because both teams did not clinch their wild-card spots until the final game of the season, the term "battle-tested" is being uttered by each side.
"It wasn't easy, but you know, maybe this is a better way to head into the playoffs -- battle-tested," Gibbons said.
Orioles catcher Matt Wieters said the same about his own team: "This team is battle-tested. We're ready for whatever gets thrown at us."
---
---