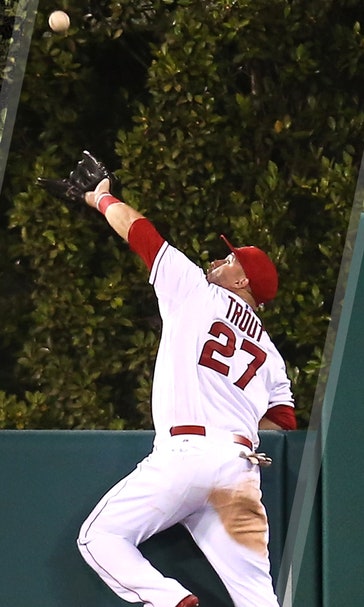 No surprise here: Angels' Trout, Calhoun named Gold Glove finalists
October 30, 2015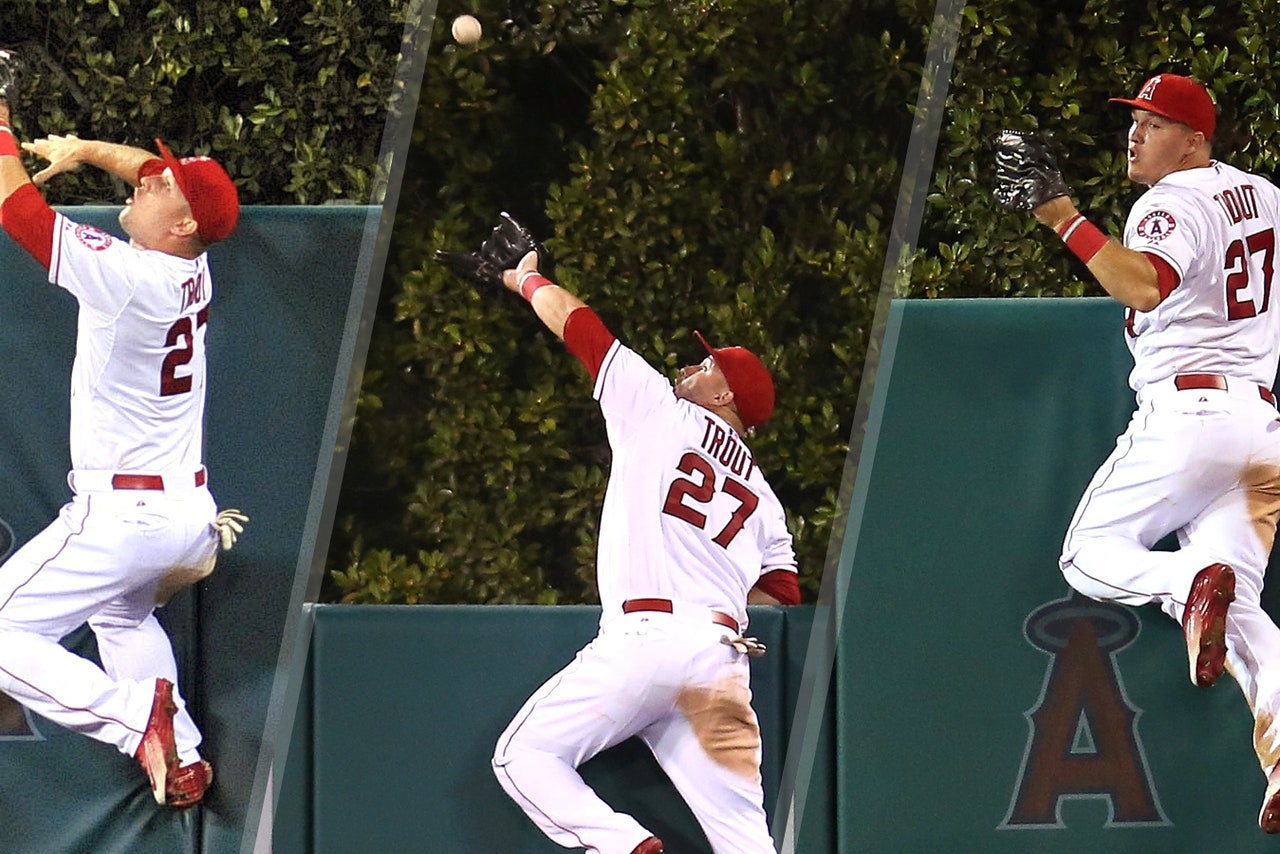 When you do the type of things that Los Angeles Angels outfielders Mike Trout and Kole Calhoun do on a regular basis, you expect attention.
That's why it's hardly surprising that the pair were both named finalists for the Rawlings Gold Glove Award, which will be officially announced on November 10. 
Trout is up against Kevin Kiermaier of the Tampa Bay Rays and Kevin Pillar of the Toronto Blue Jays, while Calhoun is facing off against Josh Reddick of the Oakland Athletics and J.D. Martinez of the Detroit Tigers.
This marks Trout's fourth nomination, though he has yet to win a Gold Glove, while Calhoun is in his second straight season of eligibility. Whether or not Trout takes home the honor, this play from the 2015 season will live on forever in highlight form: 
Jeff Fletcher of the O.C. Register references the defensive index to back up each outfielder's credentials: Calhoun ranks first among all 13 American League right fielders, while Trout is fourth (Kiermaier leads, which makes many consider him the favorite to win the Gold Glove this season). 
---
---