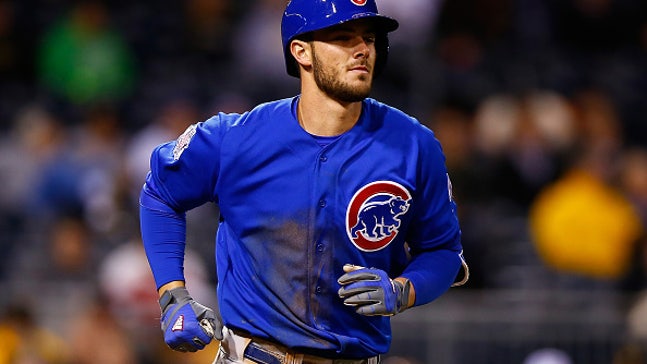 No homers, no problem for Cubs' Kris Bryant
Published
May. 5, 2015 10:02 p.m. ET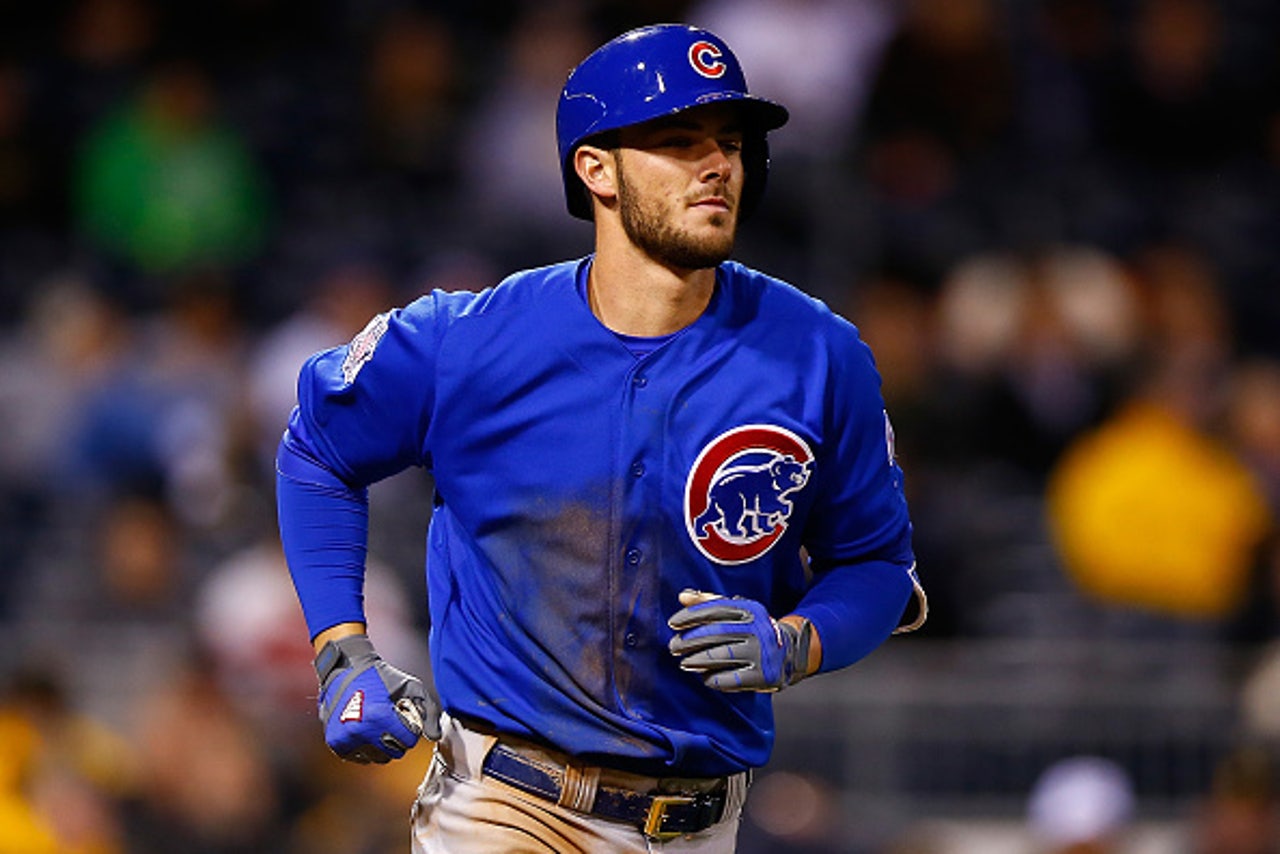 By Nate Howard
Yeah, chicks dig the long ball. But, Kris Bryant has a girlfriend, which is one of several reasons his home run drought in the Big Leagues shouldn't be of major concern.
Jokes aside, Bryant's lack of dingers should not be a red flag for Chicago Cubs fans or staff because he is playing productively. Here are three reasons not to worry about the fact that Kris Bryant has yet to go yard as a Major Leaguer:
He's still helping the team manufacture runs
Bryant's .458 on-base percentage is tied with with that of fellow Cub Anthony Rizzo for 5th-best in the league. His .291 batting average is fourth among all rookies in the league and his 16 base on balls are good for ninth in the league, despite only coming in 16 games. With those figures in mind, he's not just hitting like a leadoff hitter. Bryant's current RBI rate (11 in 16 games) would equate to 103 ribbies over 150 games, a fine number for a third baseman in his first campaign in The Show. It's reasonable to have high expectations for a guy batting in the cleanup spot, but Kris needs to be given time to adjust to the top level of pitching.
We have all seen he can hit for power
Last year, Bryant hit 43 homers in 138 games with Cubs minor league affiliates Double-A Tennessee and Triple-A Iowa. Additionally, he hit nine bombs in just 14 spring training games this year. Furthermore, Bryant already has five doubles in his 16 games as a Cub, which would put him on pace to hit 47 doubles if he were to play 150 games. None of these are overly insightful stats, but that's the point. Those scoffing at Bryant's home run drought need a simplified reminder of what he has shown he can do.
He's still better than past alternatives
Despite the small sample size, it's safe to say Kris Bryant is already the best man the North Siders have had at the hot corner since Aramis Ramirez, who left Chi-Town after winning an NL Silver Slugger Award during the 2011 season. Since Rami's departure, here are a few guys who have whimsically attempted to hold the fort at third: Ian "My wrist and dignity hurt" Stewart, Josh Vitters, Luis Valbuena, and Mike "Get that guy a tennis racket" Olt. Now that we've looked back to the days where third base was a black hole of hope, we can more thoroughly appreciate the fact that a stud now anchors the left side of the infield with Starlin Castro.
The lack of home runs from Kris Bryant is not ideal, but it is certainly not a nail in the coffin. Joe Maddon has moved Bryant up to the 3-hole for tonight's game against the Cardinals, between Rizzo and Jorge Soler. Perhaps this will allow Bryant to see more fastballs and get more pitches he can drive. We finally have a justifiably positive outlook, Cubs fans. Let's not get greedy and split hairs when analyzing one of our golden boys.
More from isportsweb.com:
---
---