Major League Baseball
Major League Baseball
No DH? Pinch hitting for pitchers? KC now faces dilemma of NL rules
Published
Oct. 23, 2014 2:51 a.m. ET

KANSAS CITY, Mo. — For at least one night, the critics had little choice but to marinate in the following sentence:
Ned Yost out-managed Bruce Bochy.
OK, maybe that's an oversimplification. In Game 2 of the World Series on Wednesday, the long-derided Yost had the more effective bullpen with which to maneuver than the Cooperstown-bound Bochy.
But the facts remain: When the sixth inning began, Yost's Royals and Bochy's Giants were tied. By the time it ended, Kansas City scored five runs and had a 7-2 lead it never relinquished. Yost shepherded the game directly from rookie starter Yordano Ventura to middle relief ace Kelvin Herrera, while Bochy deployed five different pitchers in an effort to record three outs.
So the Fall Classic is tied at 1-1, but there is precious little time for Yost to celebrate his strategic triumph. As the Royals boarded their charter flight bound for the Bay Area — where Yost happened to grow up a Giants fan — the Royals manager had to face a dilemma that has vexed many of his American League brethren in recent World Series.
National League rules.
In what should be an even competition, AL teams are only 7-15 playing under NL rules in the World Series since 2006. The discrepancy is a strong indication that Major League Baseball ought to standardize the designated hitter in World Series play, but that's a discussion for another time.
What matters now is that Royals designated hitter Billy Butler — their No. 5 hitter, the man who drove in two critical runs in Game 2 — almost certainly won't be in Kansas City's starting lineup Friday night in San Francisco.
The right-handed hitting Butler could start at first base — and may, in Game 5 against left-hander Madison Bumgarner — but it's hard to imagine Yost will remove everyday first baseman Eric Hosmer, who hits lefty, from the lineup against right-handed starters in Games 3 and 4. Although Hosmer is without a hit so far in the World Series, he's been one of the Royals' best players in the postseason and is a superb defender, as he demonstrated with a diving play in the third inning Wednesday night.
Yost must do his best to deploy Butler as a pinch hitter in a moment when he could have his maximum effectiveness. It won't necessarily be easy, because of Butler's limited defensive ability if the Royals have a late lead.
Meanwhile, Butler's absence — in favor of pitchers Jeremy Guthrie, Jason Vargas and James Shields batting ninth — will have a substantial (and unwelcome) effect on the rest of the lineup. Salvador Perez's recent offensive awakening makes him a good candidate to assume Butler's role in the No. 5 spot, if Yost wants to keep the left-handers Hosmer and Alex Gordon separated by a right-handed bat.
So, one version of the Royals' Game 3 lineup could look like this:
It doesn't look quite as formidable, does it? The effect on Moustakas could be particularly noticeable, as he's been very productive in the No. 9 spot during the postseason. There's an art to batting eighth in the National League; those hitters typically see few quality strikes to hit, because they're often pitched around. That change could affect the momentum Moustakas has built during a breakthrough October.
The pitcher's spot in the lineup also may complicate the strategy Yost deployed to perfection in Game 2: Going to his elite bullpen trio relatively early in a tie game — and for more than one inning per reliever. Herrera, who said he felt refreshed by a six-day layoff since last pitching in the ALCS, announced his arrival with darting two-seam fastballs that reached 100 and even 101 mph.
Asked after the game if he knows of any other reliever who throws a two-seamer that hard, Herrera smiled. "No," he said. An independent expert concurred: Mike Krukow, the longtime major-league pitcher and esteemed Giants broadcaster, told his radio audience during Game 2 that he'd never seen a 100-mph two-seamer until Herrera threw his Wednesday night.
Two time zones away, the Royals are about to face new questions: Can Herrera's sinker be as explosive on one day of rest, instead of six? Will Butler make up for the missed plate appearances by doing a game's worth of damage as a pinch hitter? And can Yost outfox his counterpart in the other dugout two games in a row?
Skeptics will wonder if the Royals can produce positive answers to any one of those questions — let alone all three. But Kansas City is now 9-1 in this postseason. Far from doubt, the Royals have earned the benefit of belief. 
---
---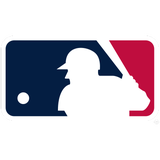 Get more from Major League Baseball
Follow your favorites to get information about games, news and more
---