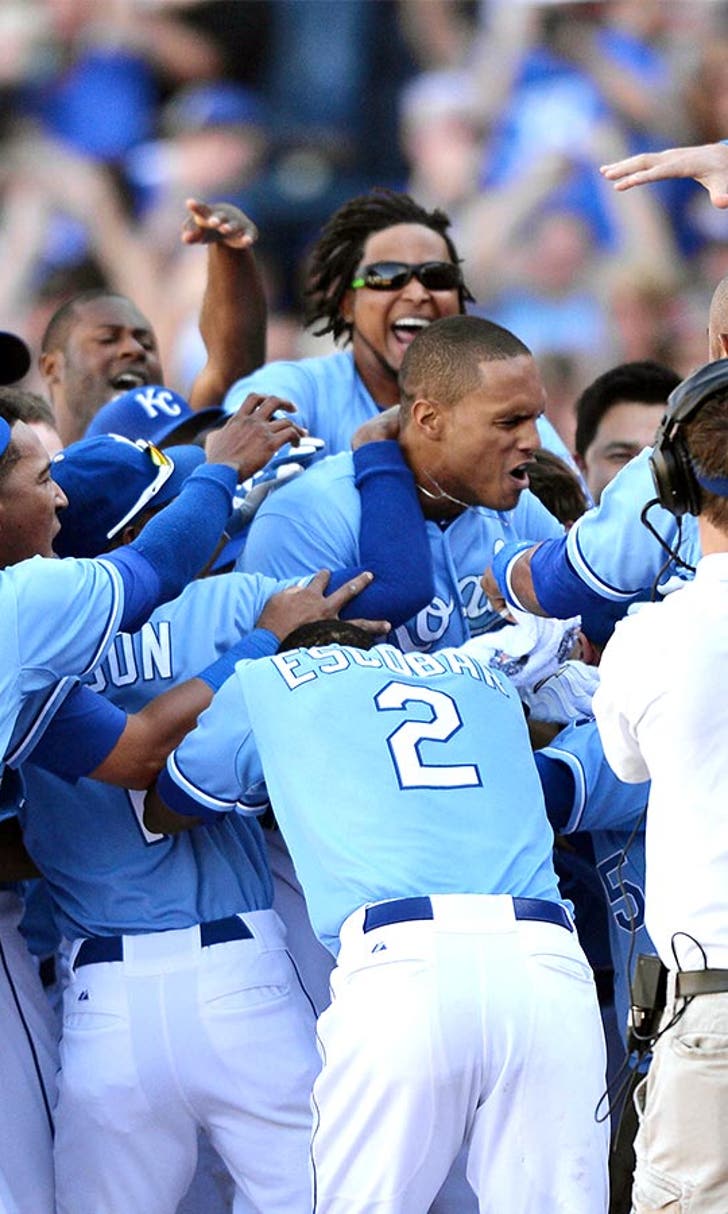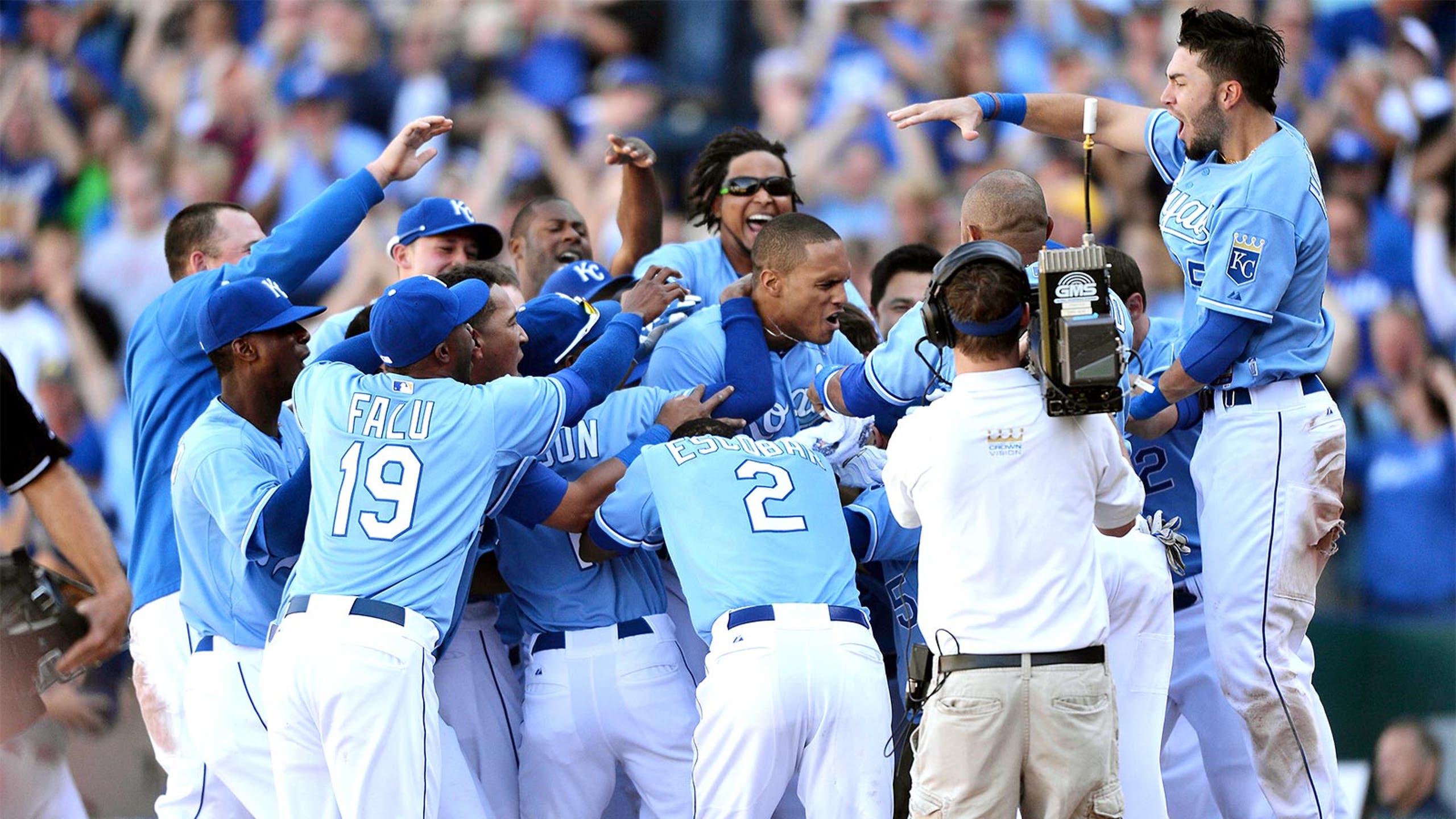 No dark horse anymore: Royals should contend in 2014
BY Rob Neyer • February 27, 2014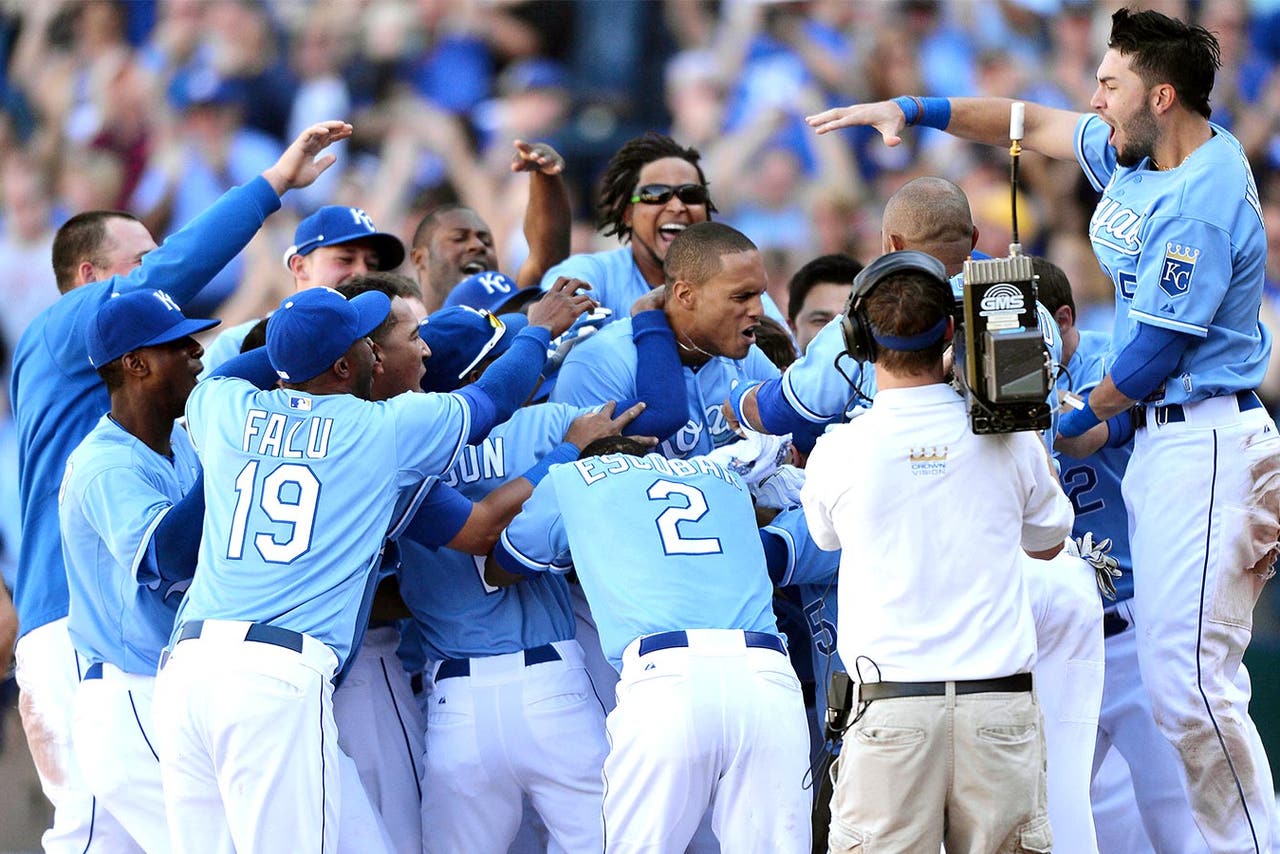 What? Spring has almost sprung? Spring has sprung in the Grapefruit and Cactus Leagues? Gosh, that must mean that well-informed baseball writers are waxing optimistically about the Kansas City Royals!
Hey, I kid the well-informed baseball writers because I love them. Especially the New York Times' Tyler Kepner ... who is actually right about the Royals, this time around:
For the first time in decades, the Royals begin a season with a realistic chance at the postseason — and all the pressure that comes with it.
"The confidence in this group is definitely at an all-time high going into this camp," said Eric Hosmer, the young first baseman. "The front office has done what they need to do to put us in position. Now it's just a matter of going out on the field and doing it."
The Royals added Norichika Aoki and Omar Infante to address their on-base issues at the top of the lineup. They replaced one veteran starting pitcher, Ervin Santana, with another, Jason Vargas. They expect several impact players to improve, given their ages and career trajectories.
And if it all happens, the Royals just might end one of the more inglorious streaks in professional sports. They have not reached the playoffs since 1985, the longest current drought for any team in Major League Baseball, the NFL, the NBA or the NHL.
You're probably all over this. I mean, there's probably at least a 50/50 chance that you can't remember the Royals in the playoffs. Which I can't really relate to, since 1985 is still quite fresh in my mind. But I often wonder how hard it might be to love the Royals if you've never seen them do anything really exciting.
I've always believed that I became a rabid Royals fan, then a rabid baseball fan and finally a rabid baseball writer, largely because the Royals were so successful during my formative years.
Which I might be completely wrong about. Even before I knew anything about the Royals, I loved sports. When just a wee lad, I read books about all the major sports, including a biography of eventual NHL legend Bobby Orr. I might well have become a diehard Royals fan if they'd been hopeless in the late 1970s instead of perennial contenders.
I just don't know, and can't know.
Except we can all agree, can't we, that successful teams breed more fans than unsuccessful teams? One sees frequent references to loveable losers like the Red Sox and Cubs ... but you know, in 1966 the Red Sox finished eighth in the 10-team American League in attendance, and the Cubs finished last in the National League.
Both clubs essentially became popular again when a) they won at least occasionally, and b) their ancient ballparks became tourist traps. But it's really hard to love a loser, and so most people don't.
Which brings us back to the Royals. If you were born after the 1970s, it takes something extra-special to love the Kansas City Royals. If you're one of those post-1970s lovers, you deserve a medal or a David Howard bobblehead or some damn thing.
And the funny thing about 1985, when the Royals actually won the World Series in their last postseason appearance?
They weren't actually all that good. In the Royals' last three postseason appearances — 1985, '84 and '81 — their regular-season run differentials were plus-48, minus-13 and minus-8.
Yeah. Seriously. One very rough measure of greatness is a run differential in the triple digits. The Royals haven't had one of those since 1980, when George Brett batted .390 and his club outscored their opponents by 115 runs. The Royals' real Golden Age was not in the first six-tenths of the 1980s, when they twice reached the Serious.
No, the Golden Age was from 1976 through '78, when the Royals outscored their enemies by 382 runs.
Yes, they were really good in 1980, too. But things began heading south when John Schuerholz took over as GM in the early '80s and started making a bunch of silly moves.
Things went farther south in the '90s when the franchise couldn't keep up, financially. Since then, there have been many, many, many more silly moves, about which I've written far too many thousands of words over the last (gulp) 18 years.
This team, though? Right now? The 2014 Royals are not a dark horse.
The Royals won 86 games last season! They outscored their opponents by 47 runs, almost exactly the same as the '85 squad that won the World Series!
The reason the Royals might feel like a dark horse is probably because they did most of their damage after the All-Star break; as Kepner points out, they had the best record (43-27) in the AL in the second half, but never seriously challenged division rivals Detroit and Cleveland.
Care to guess where the oddsmakers have the Royals this year? Right around 86 wins. Which makes perfect sense.
Yes, the Royals did greatly improve the top of their lineup, but Santana for Vargas is hardly an even swap. And while they've got young players who should get slightly better, they also have some huge question marks in the pitching rotation, even aside from Vargas.
Which is how you get to a projection for 86 wins. Again. Which is perfectly fine. It's hardly a huge stretch from 86 wins to 92, which is exactly what it took for a tournament berth last year. But you don't just find six extra wins laying around in the gutter, either.
You might get lucky, like the '85 champs did. Usually you gotta earn 'em with a superior run differential, though. Which, for the Royals, probably means a couple of big and unexpected contributions from guys like Mike Moustakas and rookie flamethrower Yordano Ventura. Or maybe those two guys, specifically.
I should mention just one more thing, though: The Royals and a great number of pundits were saying almost exactly the same things about them exactly one year ago. But the front office did not seem to take their chances seriously, wasting far too many plate appearances on Jeff Francoeur and Chris Getz.
Even if they hadn't done that, though, the Royals still would have come up a few games short. So that's all good.
This might not be a good year to waste plate appearances, though. This might be a year when the Royals draw two million paying customers for the first time since 1991.
Rob Neyer spouts all sorts of assorted gibberish, baseball and otherwise, on the Twitter machine.
---
---