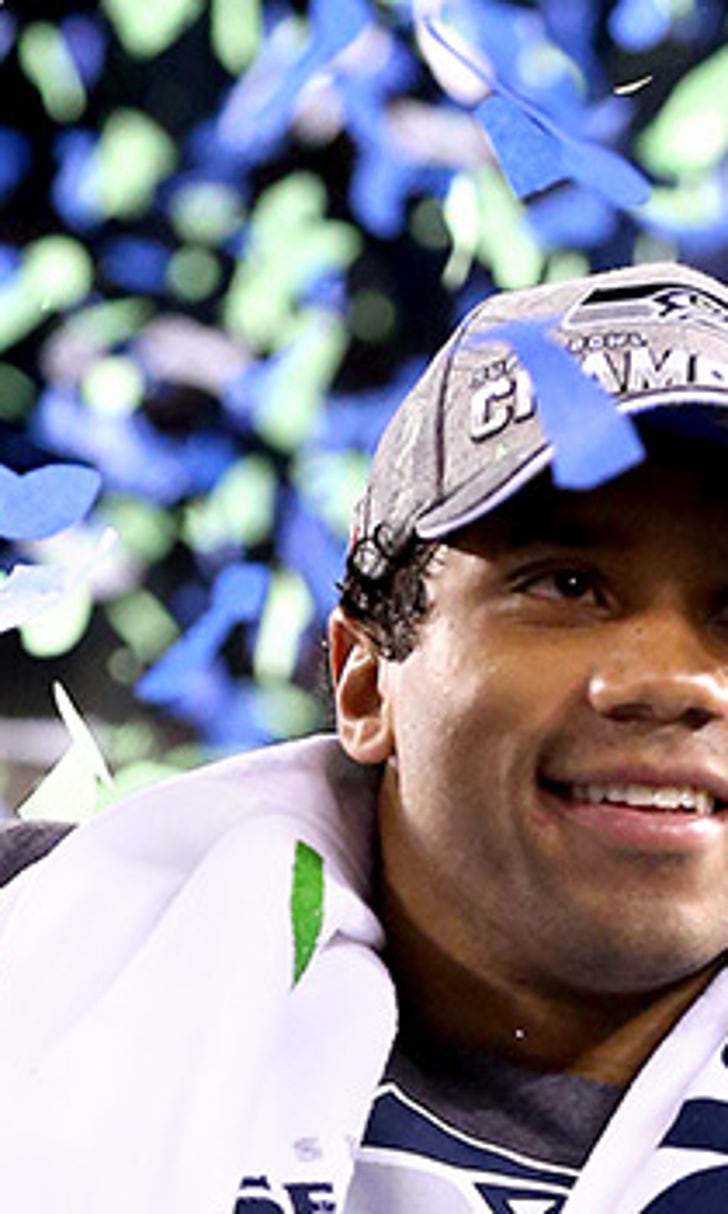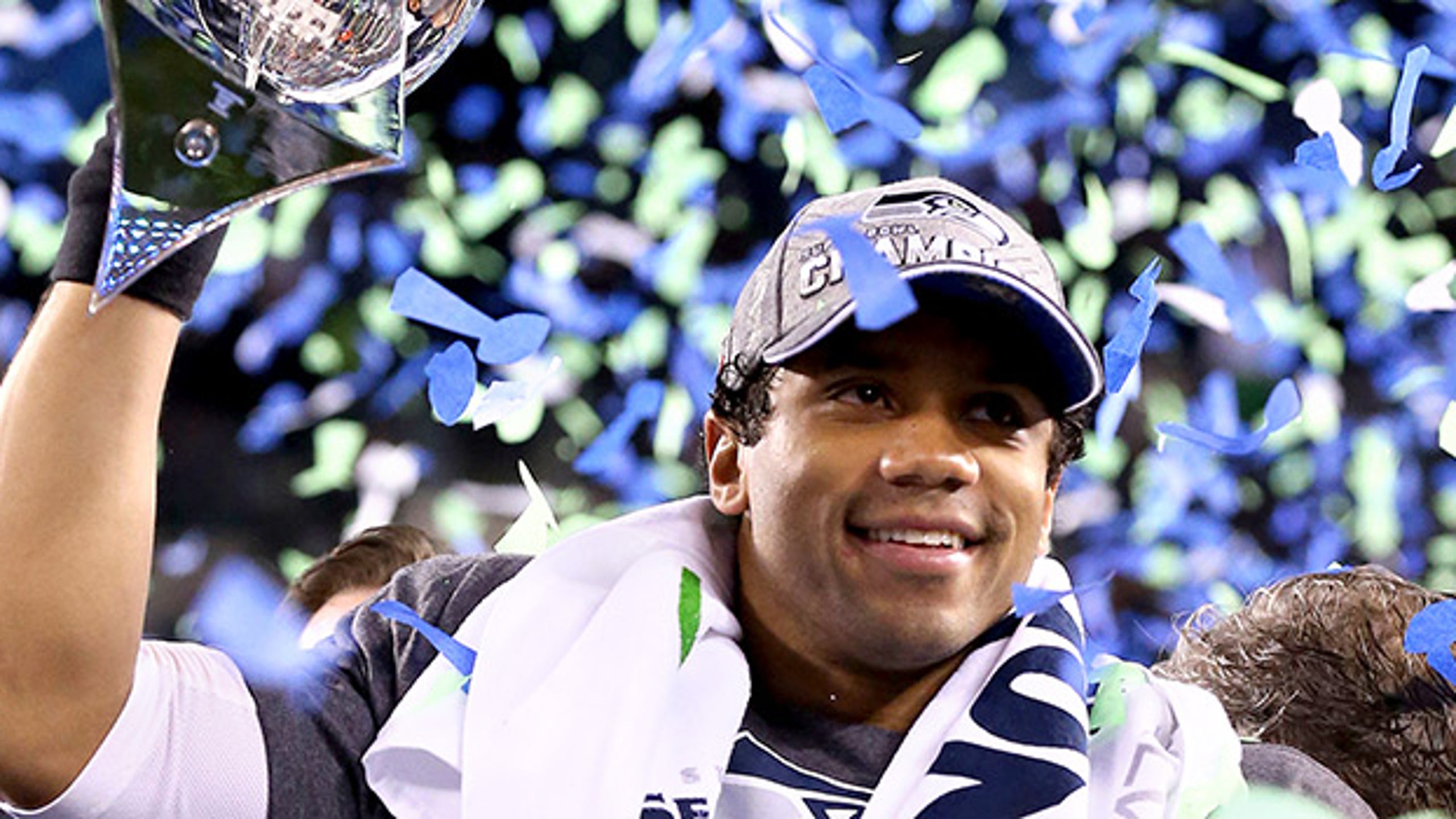 Next for Russell Wilson? Spring training, of course
BY foxsports • February 3, 2014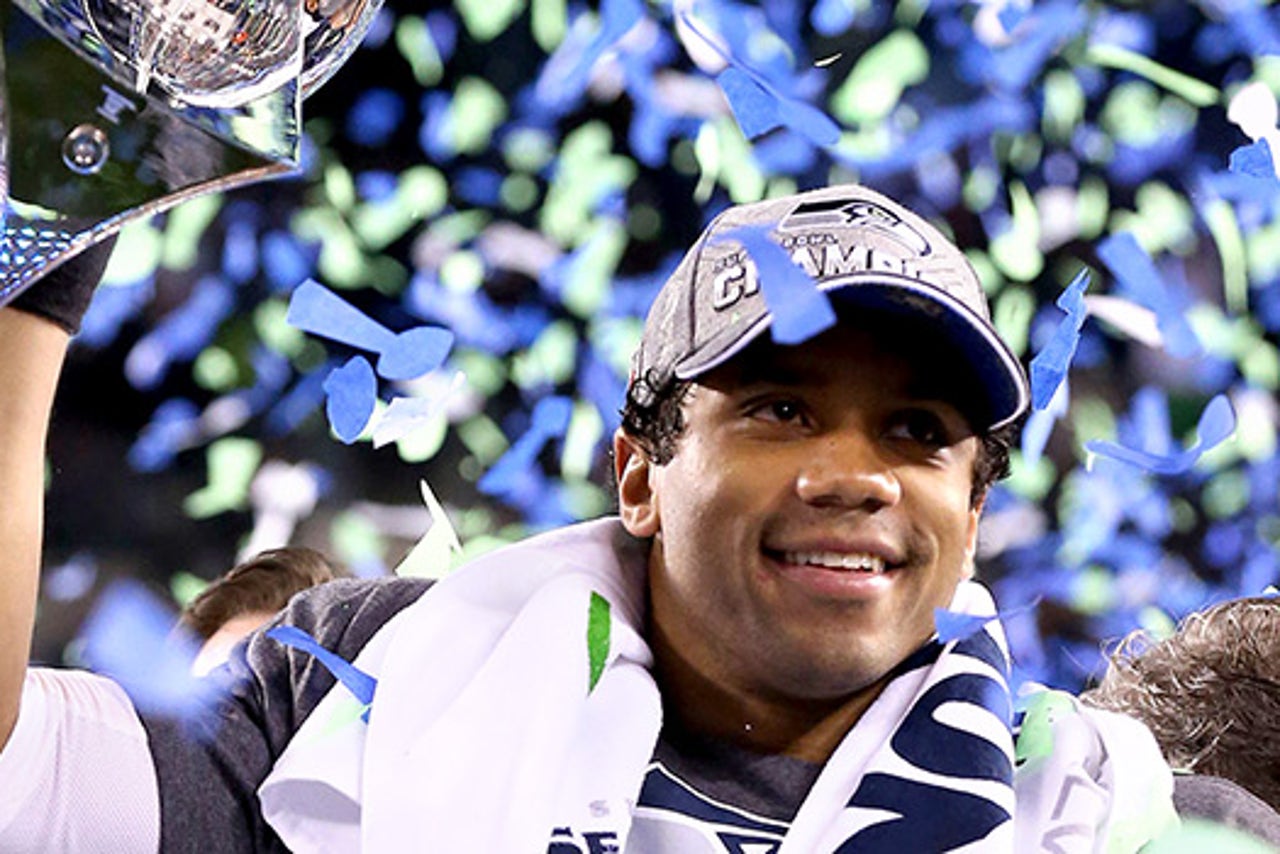 Russell Wilson just won the Super Bowl. What's he going to do next?
Disney World? Nope. How about spring training with the Texas Rangers?
Wilson, better known as the electrifying and charismatic quarterback of the NFL champion Seattle Seahawks, was once a minor league infielder with the Colorado Rockies. He hasn't played baseball since 2011 and is doing quite fine in his other sport, so the Rockies, understandably, left him unprotected in December's Rule 5 draft. The Rangers were intrigued.
Well aware of Wilson's sterling reputation in the locker room, the Rangers selected him in the minor league phase of the draft. Rangers officials liked the idea of establishing a relationship with Wilson and inviting him to spring training to talk with their minor leaguers about his on- and off-field path to success.
"It was something we put a lot of thought into," said Josh Boyd, the Rangers' director of professional scouting. "It was the chance to add a player we feel is very special, a very unique leader. Everything he preaches and goes out on the field and executes is something we feel embodies everything in our philosophy, things we preach at the minor league level up to the big league level."
The message would be even better coming off a Super Bowl victory. And it looks as if the Rangers will get their wish.
Mark Rodgers, Wilson's baseball agent who still represents him in marketing endeavors, told FOX Sports on Monday that Wilson still plans to come to the Rangers' camp in Surprise, Ariz.
As a Super Bowl-winning quarterback, Wilson's schedule of appearances and media engagements is likely to be jammed for the next couple months. But Rodgers said Wilson will need to have some fun, too.
"And baseball is fun for him," Rodgers said.
The Rangers added Prince Fielder and Shin-Soo Choo during the offseason and are talented enough to be considered one of the frontrunners to win the 2014 World Series. But the arrival of a career .229 minor league hitter might be the biggest event of their spring camp.
As Rangers general manager Jon Daniels said, Wilson would be the first Ranger of whom he'd ask for an autograph. 
---
---