Major League Baseball
Major League Baseball
Nationals sweep Red Sox
Published
Jun. 10, 2012 1:00 a.m. ET

So much for being winless at Fenway Park.
Roger Bernadina's two-out double drove in the go-ahead run and the Washington Nationals held on for a 4-3 win over the Boston Red Sox on Sunday, completing a three-game sweep.
The franchise was 0-9 all time at Fenway before the weekend series began.
''We were overdue,'' Nationals manager Davey Johnson. ''This is a whole new ball club. There's great makeup, great talent on this ballclub. It's only going to get better.''
The Montreal Expos went 0-6 at Fenway before the team moved to Washington and became the Nationals, who were swept 3-0 in a 2006 series at Fenway.
The ''new'' Nationals are unbeaten at Boston's iconic ballpark.
''It shows you we're a good ballclub and that we're not scared of AL East teams. And we're going to come in here and play our best ball,'' said Jordan Zimmermann, who struck out seven in seven innings before Washington's bullpen and bench rallied for the win.
Rookie Bryce Harper, who was out of the starting lineup because of a sore back, ended up scoring the winning run after drawing a walk while pinch hitting in the ninth with the game tied at 3-all.
Harper's back didn't slow him down as he came all the way around from first on Bernadina's double to right with two outs.
''Something in the gap or down the line you better score. I knew it was going to be maybe a close play at the plate, and thankfully it wasn't,'' Harper said. ''I'm just going. Two outs, you don't really need anything.''
Boston manager Bobby Valentine felt Bernadina should have been called out on Alfredo Aceves' 2-2 fastball, which home plate umpire Al Porter called a ball.
Valentine's anger and frustration continued to build and he finally stormed out of the dugout with two outs in the bottom of the ninth for an animated argument with Porter.
Valentine, who was ejected, got in Porter's face and came close to making contact a couple of times before leaving the field. He was out of the game, but not done talking.
''Good umpires had a real bad series this series - a real bad series - and it went one way,'' Valentine said after the game. ''There should be a review.''
He can just about count on that after his on-field actions and postgame comments.
Valentine had just left the field when Tyler Clippard ended the game by striking out Dustin Pedroia, picking up his third save of the series and eighth on the season.
Reliever Tom Gorzelanny (2-1) pitched a scoreless eighth and ended up with the win. Aceves (0-4) took the loss, Boston's fifth in a six-game homestand.
David Ortiz hit his 14th homer of the season for the Red Sox, who couldn't hang on to a 2-1 lead. Danny Espinosa hit a two-out double with two runners on in the seventh, putting Washington up 3-2.
Boston tied it in the bottom half after Ryan Sweeney and Nick Punto hit back-to-back singles to start the inning, but Sweeney was the only one to score, coming home on a fielder's choice by Scott Podsednik.
Notes: Daniel Nava was a late scratch from the Red Sox lineup with a sore left hand. Darnell McDonald replaced Nava in left field and Podsednik moved up to the leadoff spot in his place. ... The Red Sox head to Miami for a three-game series with the Marlins, starting Monday. The Nationals will continue on their journey through the AL East with a trip to Toronto for three games against the Blue Jays.
---
---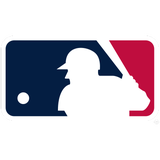 Get more from Major League Baseball
Follow your favorites to get information about games, news and more
---