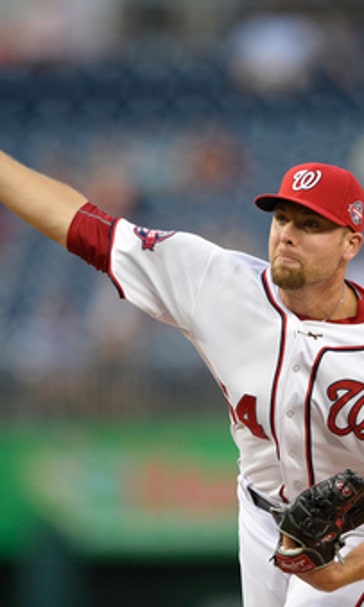 Nationals pitcher surprised to be part of 'Jeopardy!' clue
BY foxsports • February 25, 2016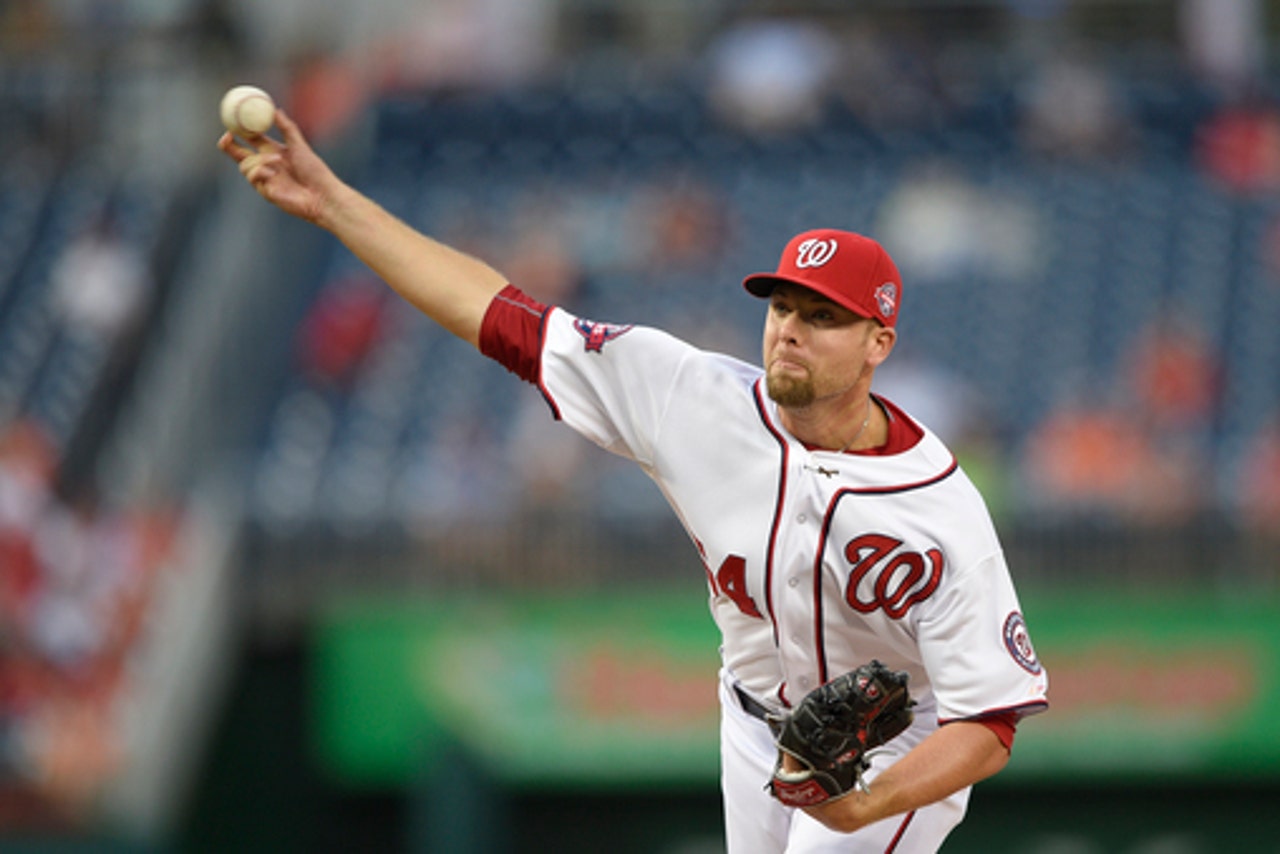 VIERA, Fla. (AP) Washington Nationals reliever Blake Treinen wasn't sure what to make of his new-found fame on Thursday, a day after he was the subject of a question on ''Jeopardy!'' under the category of ''hard-throwing pitchers.''
''The Nationals' Blake Treinen has hit 100 mph with this type of pitch that gets its name from its downward motion,'' the clue read.
The right-hander, who has thrown a 100 mph sinker, found out his name had appeared Wednesday night on the popular TV quiz show from his mother, who texted him while visiting his aunt and uncle and asked him to call her.
''They watch `Jeopardy!' every night and they were watching the pitcher's segment apparently and my name popped up and they said they about flipped out of their rocker,'' Treinen said.
''It was funny. It's kind of neat. But outside of that, I don't really know what to say.''
Washington teammates Tanner Roark and Matt den Dekker and former college teammates also texted Treinen on Wednesday night.
Treinen said he has no contacts with anyone at ''Jeopardy!'' and was surprised his name came up in the ''Double Jeopardy!'' segment of the show - especially because he is entering just his third year in the major league. Other pitchers mentioned in the category were Nolan Ryan, Ron Guidry, Justin Verlander and Randy Johnson.
''All the other guys were Hall of Famers,'' Treinen said. ''And then there's just me. It's weird.''
The 27-year-old posted a 3.86 ERA with 65 strikeouts and 32 walks in 67 2/3 innings out of the Nationals' bullpen last year. His sinker averaged 96.8 mph.
---
---