Major League Baseball
Major League Baseball
Nationals-Phillies preview
Updated
Mar. 4, 2020 1:10 p.m. ET

PHILADELPHIA -- With the final month of the season about to get under way, the Washington Nationals have established a commanding lead in the National League East.
Now it's about putting in the finishing touches, with the focus on a deep run in the playoffs.
And that means first getting a little bit of rest.
Wednesday is the last day of 20 straight days with a game for the Nationals (77-55), as they'll close out a series with the Phillies.
"We've got one more game to go now," manager Dusty Baker said on Tuesday night after his Nationals topped the Phillies, 3-2. "It's 20 in a row, and we're assured of .500 during this time. We really wanted this one tonight because now we're 10-9, and after tomorrow hopefully we're 11-9 and take a break in New York."
The long stretch of games might cost one Nationals player a chance at a club record -- rookie shortstop Trea Turner, whose 45 hits in the month of August are the most ever by a Washington rookie and just two back of several players for the most ever in a month by any player in the Nationals/Expos franchise, regardless of experience.
But Turner has played in all 19 of those consecutive games, and even with an off day looming on Thursday, Baker doesn't want to wear out his newest sensation before the playoff run.
"He hasn't played much in September in his career, and he definitely hasn't played any in October. I've got to preserve him and I'll probably give him tomorrow off, because I'm certainly not going to give him off in New York, in that big series."
"Who knows," Baker added, "He might get in the game and get two anyways."
The Phillies (60-72) are in a bit of a skid, having lost six of eight. It's a crucial time for a still-young squad to flip the script and approach .500 by the end of the year, but they'll have to do it against familiar competition.
They're in the middle of 16 consecutive games against NL East opponents (Aug. 26-Sept. 11), and they are 1-5 start to start that span. Up next are three games against the Braves, followed by series at Miami (Sept. 5-7) and Washington (Sept. 8-11). Still remaining are six games against the Mets and three at Atlanta to close out the year.
Things will have to get started with an offense that's managed just 2.3 runs per game during the last eight.
"We have to get hits to score runs if we want to win games and we're just not doing it," manager Pete Mackanin said. "We're just not scoring."
---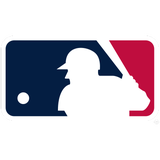 Get more from Major League Baseball
Follow your favorites to get information about games, news and more
---