Nationals' Anthony Rendon had one of the greatest single-game performances in MLB history
BY Fox Sports and Barry Werner & Lindsey Foltin • May 1, 2017
Anthony Rendon added insult to injury suffered by the New York Mets on Sunday as the Washington Nationals rolled to a 23-5 victory at Nationals Park.

There were huge numbers all around for Washington, led by Rendon's 6-for-6, 3-home run, 10-RBI effort. The Nats' third baseman became the first player in MLB history to accomplish such an incredible feat.

Rendon became the fifth player in franchise history to hit three homers in a single game and the 13th player in major-league history to drive in 10 or more runs in a game -- something that hasn't been done since August 2007, when Los Angeles Angels outfielder Garret Anderson did it.

https://twitter.com/MLB/status/858797818294751232

Washington had two five-run innings and two four-run innings and pounded five Mets pitchers for 23 hits. The 23 runs were a franchise record for the Nationals.

Ryan Zimmerman and Matt Wieters each had three hits for Washington, with Wieters driving in four. Bryce Harper also joined in on the party at home plate, scoring four runs.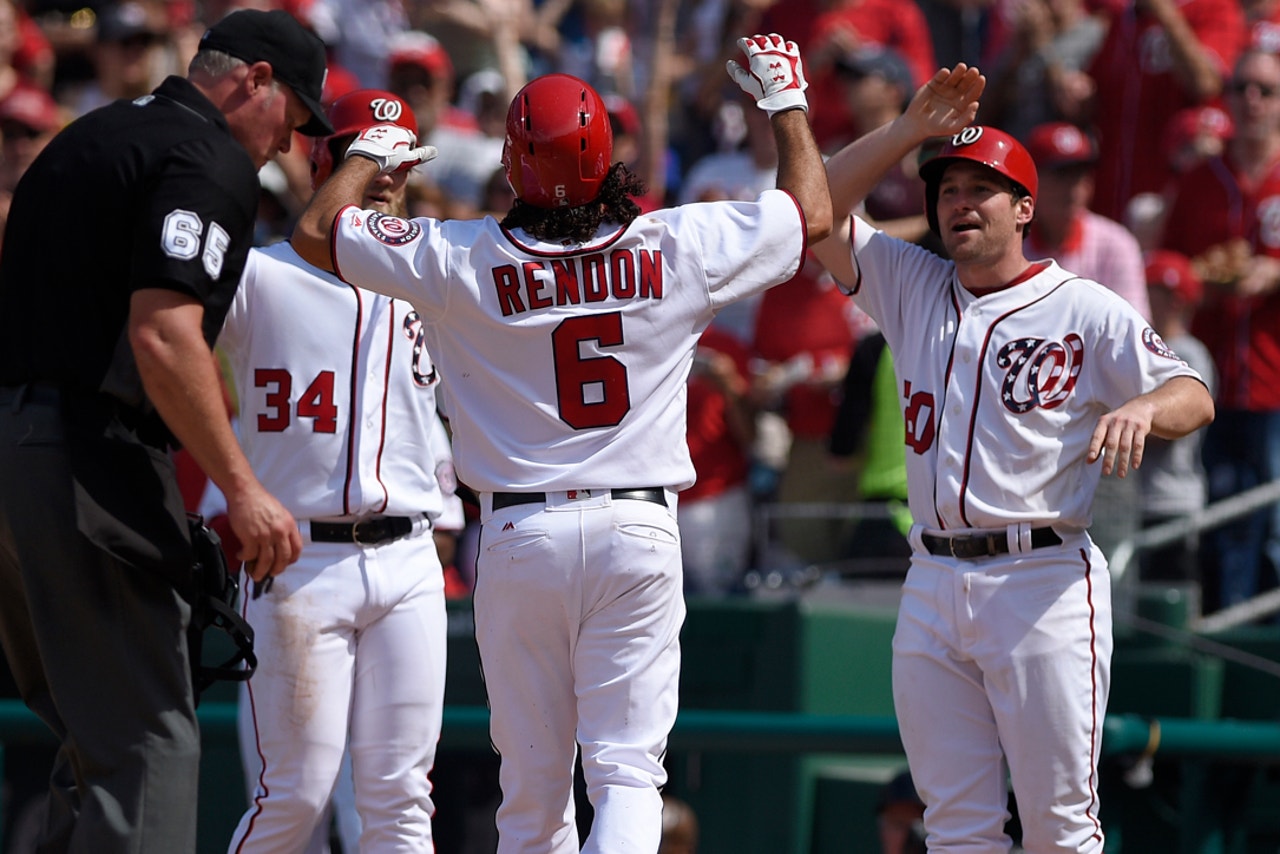 Despite the support, Nationals starter Joe Ross was unable to go the mandatory five innings to pick up the easy victory. The "W" went to Matt Albers, who pitched two innings of relief.

The game started off poorly for the Mets, with righty ace Noah Syndergaard exiting the game after 1.1 innings, having allowed five runs on five hits.

Syndergaard, who had refused an MRI despite missing a start last week, now will undergo the procedure to figure out what is ailing him.

 



 
---
---