Major League Baseball
Major League Baseball
Nationals 7, Cardinals 4
Published
Mar. 26, 2010 10:49 p.m. ET

The Washington Nationals figured they knew what they were getting defensively when they signed catcher Ivan Rodriguez. His offense has been a pleasant surprise.
And don't count Rodriguez among those who think spring training production is insignificant.
``It matters. It really does,'' the guy known as ``Pudge'' said Friday after hitting a two-run shot off St. Louis starter Adam Wainwright for his first exhibition homer. ``It makes you feel comfortable.''
Rodriguez went 1 for 3 in the Nationals' 7-4 victory over the Cardinals, leaving his spring average at .333 with nine RBIs.
The 38-year-old is set to begin the season as Washington's starting catcher, because Jesus Flores still is rehabilitating from right shoulder surgery. Rodriguez signed a two-year, $6 million deal with the Nationals in December, and while there have been questions about his hitting of late, Washington is thrilled to have a 14-time All-Star and 13-time Gold Glove winner behind the plate to help its inexperienced pitchers.
``From what I've seen this spring, I think he could be in that area where he could drive a run in for us,'' manager Jim Riggleman said. ``We're confident he can do that. He can hit-and-run. He can play the offensive game, put the ball in play rather than strike out on 3-1, 3-2 counts.''
``Wherever the numbers end up,'' Riggleman added, ``we got him because he's a good catcher.''
Riggleman said Rodriguez made a little adjustment to his approach at the plate with hitting coach Rick Eckstein a couple of weeks ago, ``and 'Pudge' seems to have taken to it real well.''
Rodriguez has 10 .300 seasons, but the last came in 2006. He has 305 career homers, but he hasn't hit at least 15 in a season since 2004 with the Tigers. His combined 2009 stats with the Astros and Rangers: .249, 10 homers, 47 RBIs.
``The numbers went down, OK, but check out how many times I hit the ball hard,'' Rodriguez said. ``Hopefully this year things will change a little bit, and I can find a lot of holes this year. ... My swing is the same. My bat speed is the same. My eyes are very good. I still feel like I'm good.''
After Washington scored three in the first two innings, Wainwright retired 11 of 12 batters. But in the sixth, Josh Willingham singled, and Rodriguez followed by driving a low-and-away fastball to straightaway center to put the Nationals ahead 5-4.
``They had the hit-and-run on, and he was trying to make contact,'' Wainwright said, ``and he certainly did.''
Wainwright went six innings, giving up five runs - four earned - and eight hits. He threw 84 pitches, with eight strikeouts and no walks.
Nationals opening-day starter John Lannan gave up three runs, three hits and two walks in the first inning, including Matt Holliday's RBI ground-rule double. But the left-hander settled down, going 5 2-3 innings, with eight hits and four runs. He left after 96 pitches, a total that pleased him.
``Good thing is, I didn't get tired,'' Lannan said.
He said he went away from his usual first-inning strategy of establishing his fastball, instead going with more breaking balls - and he wasn't going to question Rodriguez's pitch calls.
``I try to just stay with my game plan, no matter who's behind the plate,'' Lannan said, ``but it's a little harder to shake him off.''
NOTES: The Cardinals optioned OF Jon Jay and INF Tyler Greene to Triple-A Memphis, leaving 29 players in big league camp. ... Washington's Willie Harris had three hits. ... The Nationals scored two in the first, thanks in part to a throwing error by 1B Allen Craig, filling in for Albert Pujols. The NL MVP originally was slated to make the bus trip, but manager Tony La Russa decided instead he'll play in each of the next three games. ... Cardinals OF Colby Rasmus sat out again after getting spiked in the right knee Wednesday, and La Russa said he probably won't play until Sunday. ... Riggleman said RHP Miguel Batista is the front-runner to get the long-relief role in the bullpen. ... La Russa said Holliday will play Saturday and rest Sunday. ``He just needs at-bats,'' the manager said. ``The more he hits, the sharper he gets.''
---
---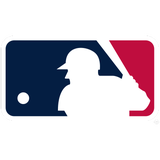 Get more from Major League Baseball
Follow your favorites to get information about games, news and more
---