Major League Baseball
Major League Baseball
Molina among Gold Glove winners
Published
Oct. 29, 2013 1:00 a.m. ET

St. Louis Cardinals catcher Yadier Molina won his sixth straight Gold Glove award Tuesday, making him one of four players in the World Series rewarded for superior defense this season.
Red Sox second baseman Dustin Pedroia and right fielder Shane Victorino also were honored, along with Cardinals pitcher Adam Wainwright. Boston has a 3-2 edge over St. Louis going into Game 6 on Wednesday night.
Colorado third baseman Nolan Arenado became the first rookie to win a Gold Glove since Seattle outfielder Ichiro Suzuki in 2001. Atlanta shortstop Andrelton Simmons and Baltimore third baseman Manny Machado also were among the eight first-time recipients.
"It's pretty awesome," Simmons said in a brief interview on ESPN during the awards show.
The Orioles and Royals had three winners apiece, tied for the most of any team. Baltimore finished with the fewest errors in the majors (54) and set a big league record with a .991 fielding percentage.
Kansas City left fielder Alex Gordon took his third Gold Glove in a row, while first baseman Eric Hosmer and catcher Salvador Perez each received their first.
"I've got a trophy case back in Lincoln, (Neb.), so this one won't be the chip-and-dip tray. This one will actually go up in the trophy case," Gordon said. "It means a lot. The first one was pretty special, just because it's the first one, but to be able to share it with two teammates makes this one the best one of all."
Baltimore shortstop J.J. Hardy and center fielder Adam Jones were repeat winners, as was Rockies left fielder Carlos Gonzalez.
His 22-year-old teammate, Arenado, became the 10th rookie to win.
"I'm still kind of in shock. I still can't believe it," he said on ESPN.
Center fielder Carlos Gomez became the first Gold Glove winner for Milwaukee since shortstop Robin Yount in 1982, ending the longest drought for any team in the 57-year history of the award.
Toronto knuckleballer R.A. Dickey was the winner among American League pitchers.
Arizona's Gerardo Parra won in right field after taking the National League honors in left two years ago. Other recipients in the NL were Cincinnati second baseman Brandon Phillips, his fourth, and Diamondbacks first baseman Paul Goldschmidt, his first.
"Pretty cool," said Goldschmidt, who also won the Hank Aaron Award as the NL's top hitter this season.
Now, a Gold Glove for Goldschmidt as well. Fits like a ... well ... you know.
"It's a huge honor to get recognized," he said. "There's so many great players around the league."
Since 1957, Rawlings has presented Gold Gloves to the finest fielders at their positions.
Managers and coaches vote for players in their league but cannot choose their own guys. For the first time this year, Rawlings added a sabermetric element to the balloting. The SABR Defensive Index made up about 25 percent of the process.
"Wow, hard work pays off," Phillips said. "I take pride in my defense and try to go out there to make the pitching staff feel comfortable while they're on the mound. I like being the pitcher's best friend. People overlook defense these days."
Six teams accounted for 14 of the 18 winners. Only two clubs had multiple winners last season, when the Orioles claimed three and the New York Yankees two.
"To win three Gold Gloves this year was very impressive I think for our team, for our organization," Royals manager Ned Yost said. "These young men who won these Gold Gloves have worked their tails off defensively, and the thing that impresses me so much is I think these kids are only going to get better and better defensively."
Rawlings announced three finalists at each position last week. Tampa Bay's entire infield was picked, but none of those four players won. Baltimore led all teams with six finalists, including first baseman Chris Davis, right fielder Nick Markakis and catcher Matt Wieters.
At perhaps the most competitive spot, the 21-year-old Machado supplanted Texas' Adrian Beltre and Tampa Bay's Evan Longoria, who combined to win the previous six AL Gold Gloves at third base. Machado became the first Orioles third baseman to win since Hall of Famer Brooks Robinson took the last of his 16 straight in 1975.
---
---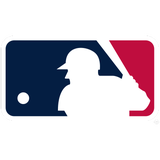 Get more from Major League Baseball
Follow your favorites to get information about games, news and more
---