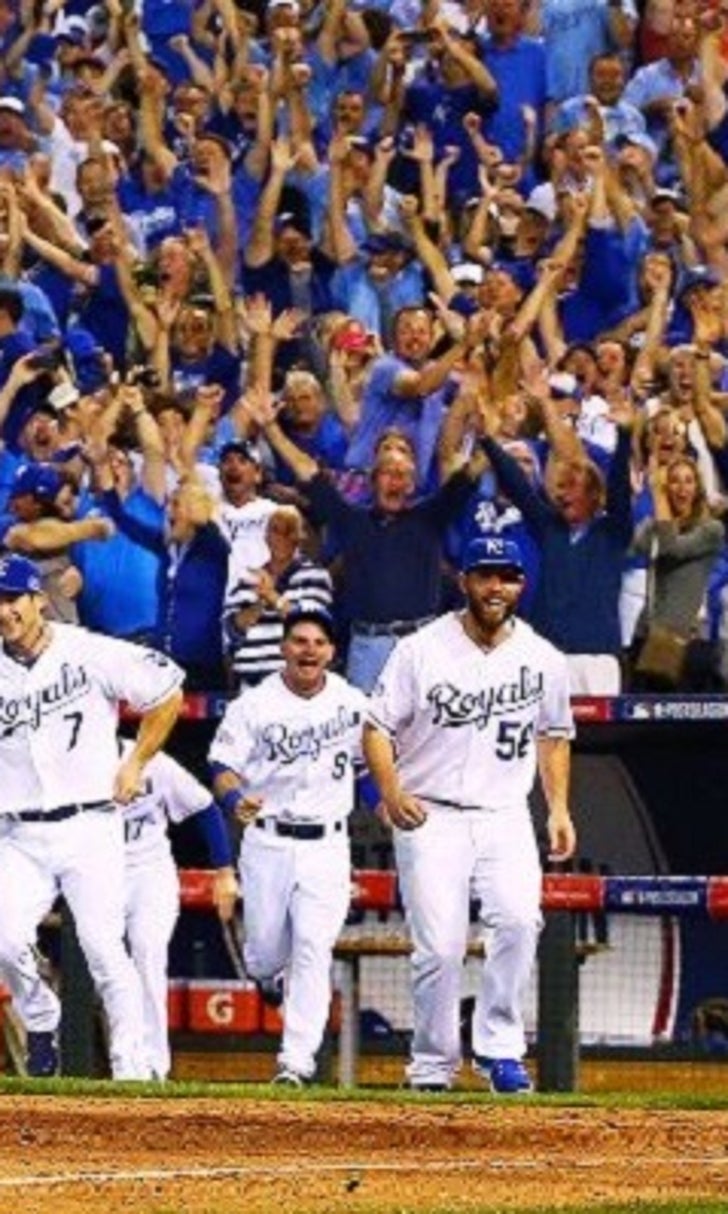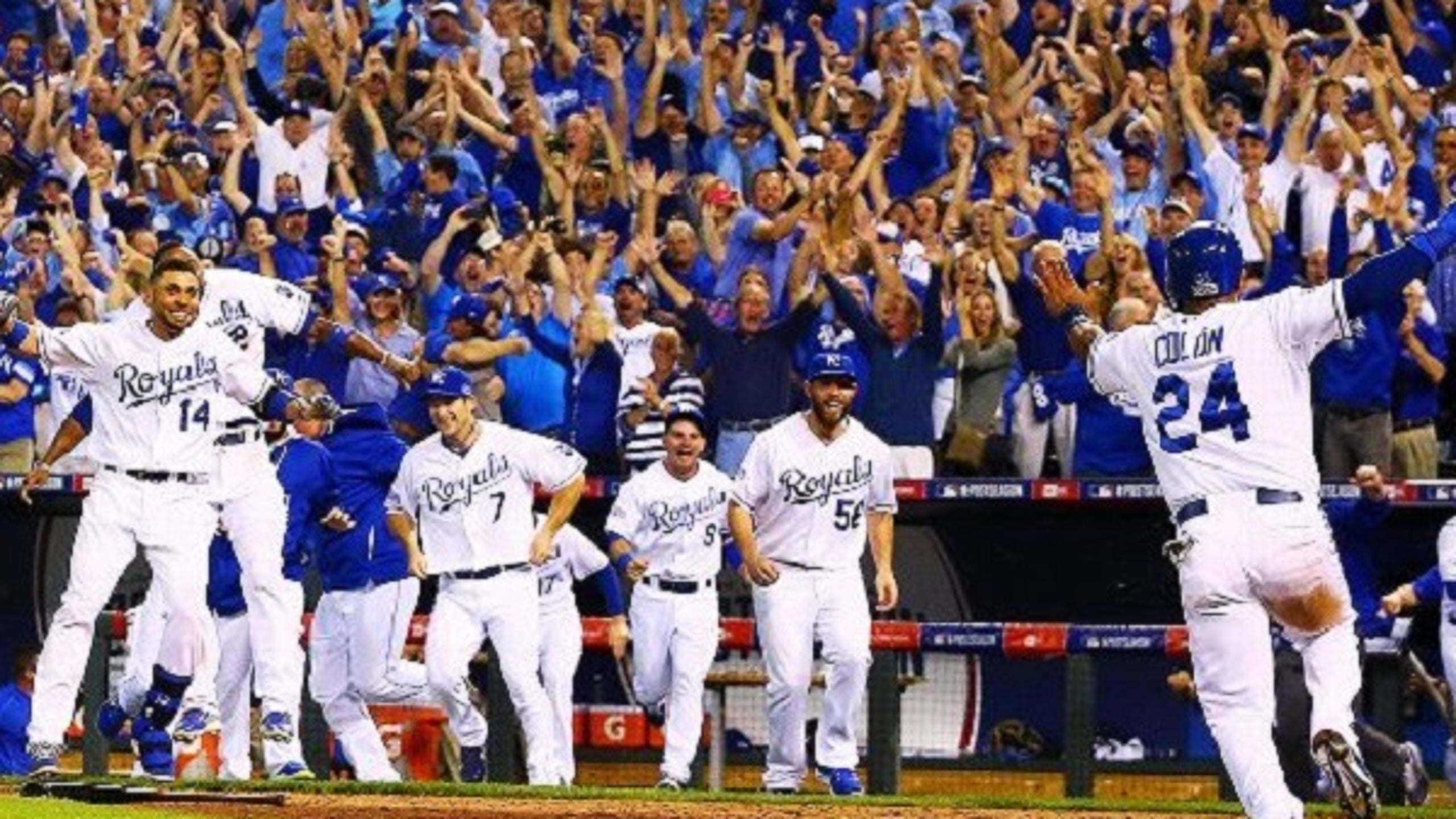 MLB says Royals fans are not cheating All-Star voting
BY foxsports • June 15, 2015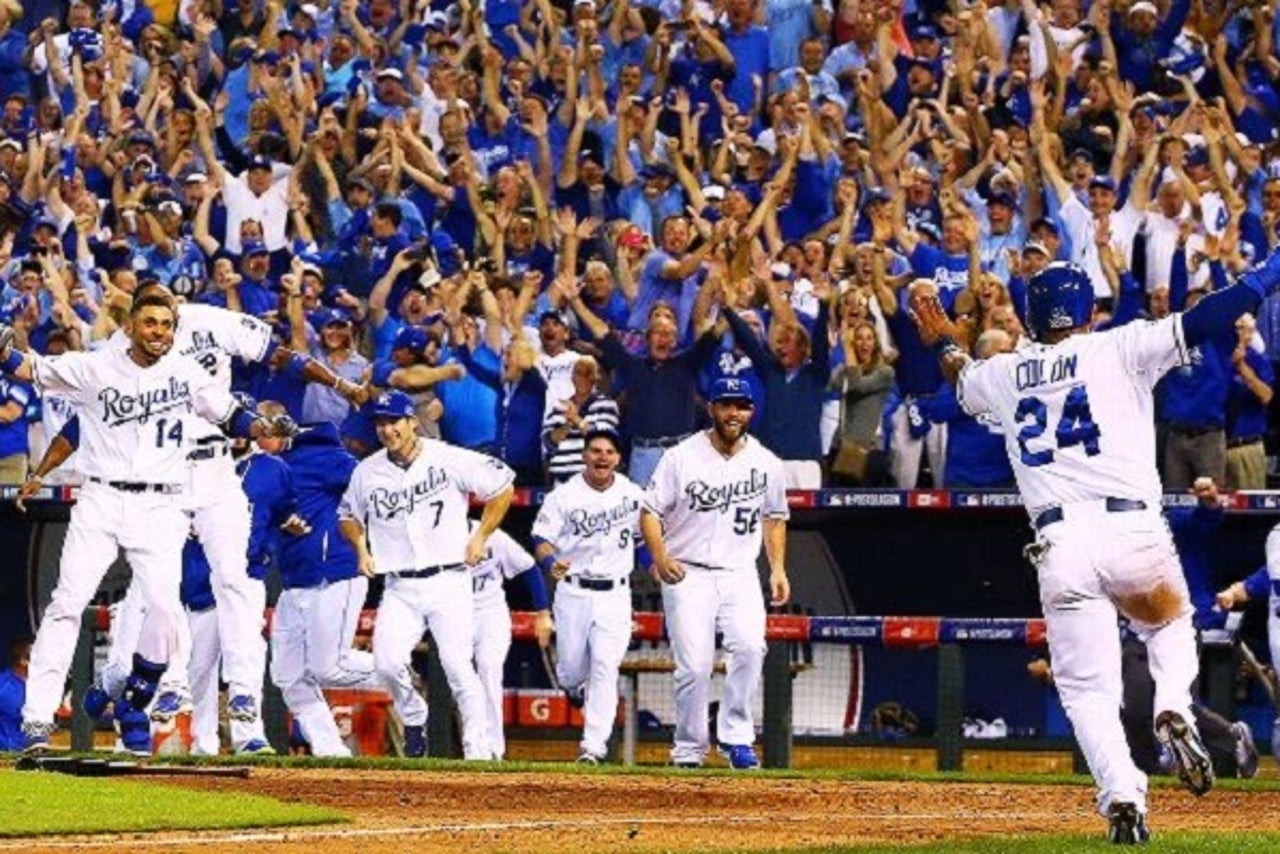 By Larry Brown.
Kansas City Royals fans have been voting for the MLB All-Star Game more aggressively than any other fan base, and that has become a problem.
As of the latest voting totals released Monday, eight Royals players were leading in the voting and positioned to start in the All-Star Game. The only non-Royals player in position to start would be Mike Trout. Omar Infante, whose numbers are among the worst for everyday players, recently passed Jose Altuve at second base.
You can see the voting totals below: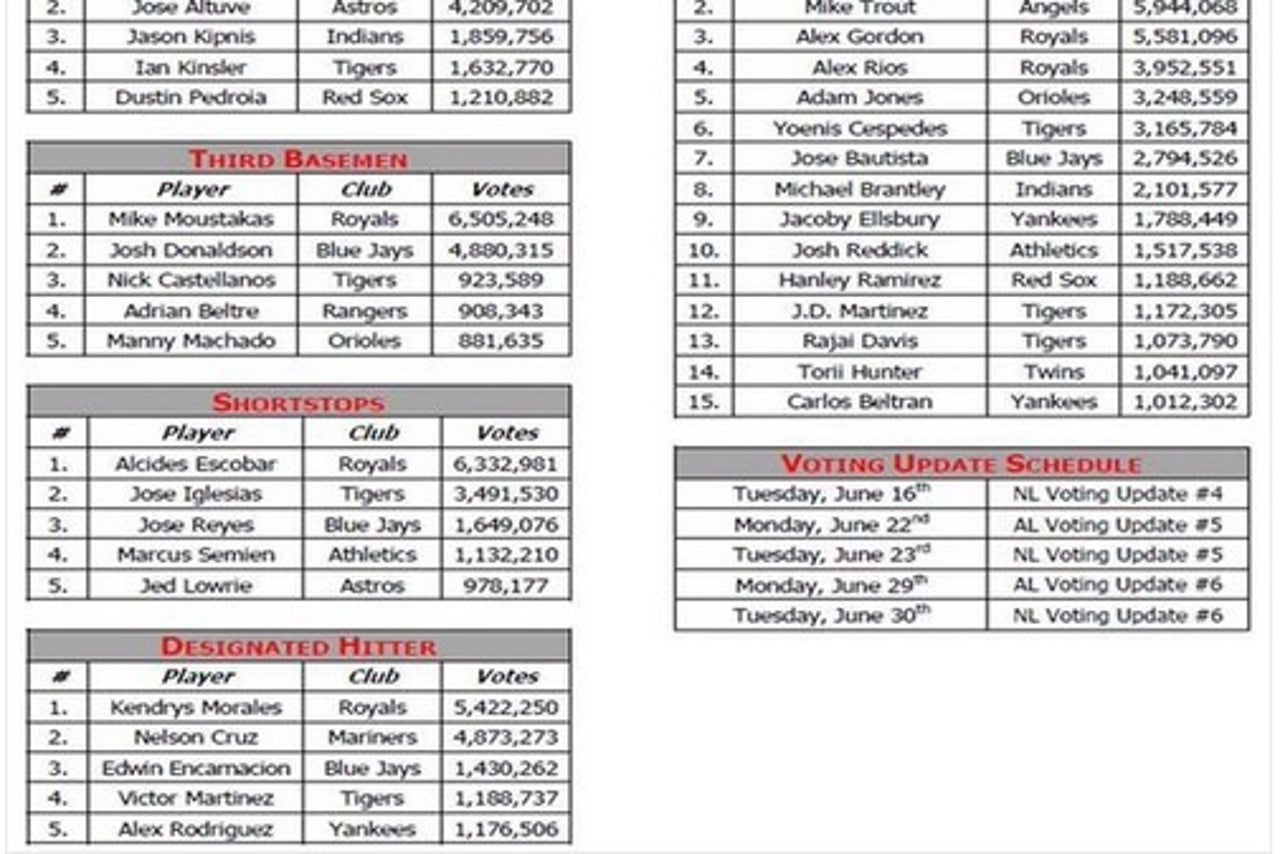 Because nearly every single Royals player eligible on the ballot has received over five million votes — Alex Rios is the only one who doesn't have four million — while Mike Trout and Miguel Cabrera are the only other players on the ballot to receive over five million votes, some have suspected Royals fans are cheating.
FOX Sports' Ken Rosenthal says he spoke with MLB and they have not found any mass gaming of the system: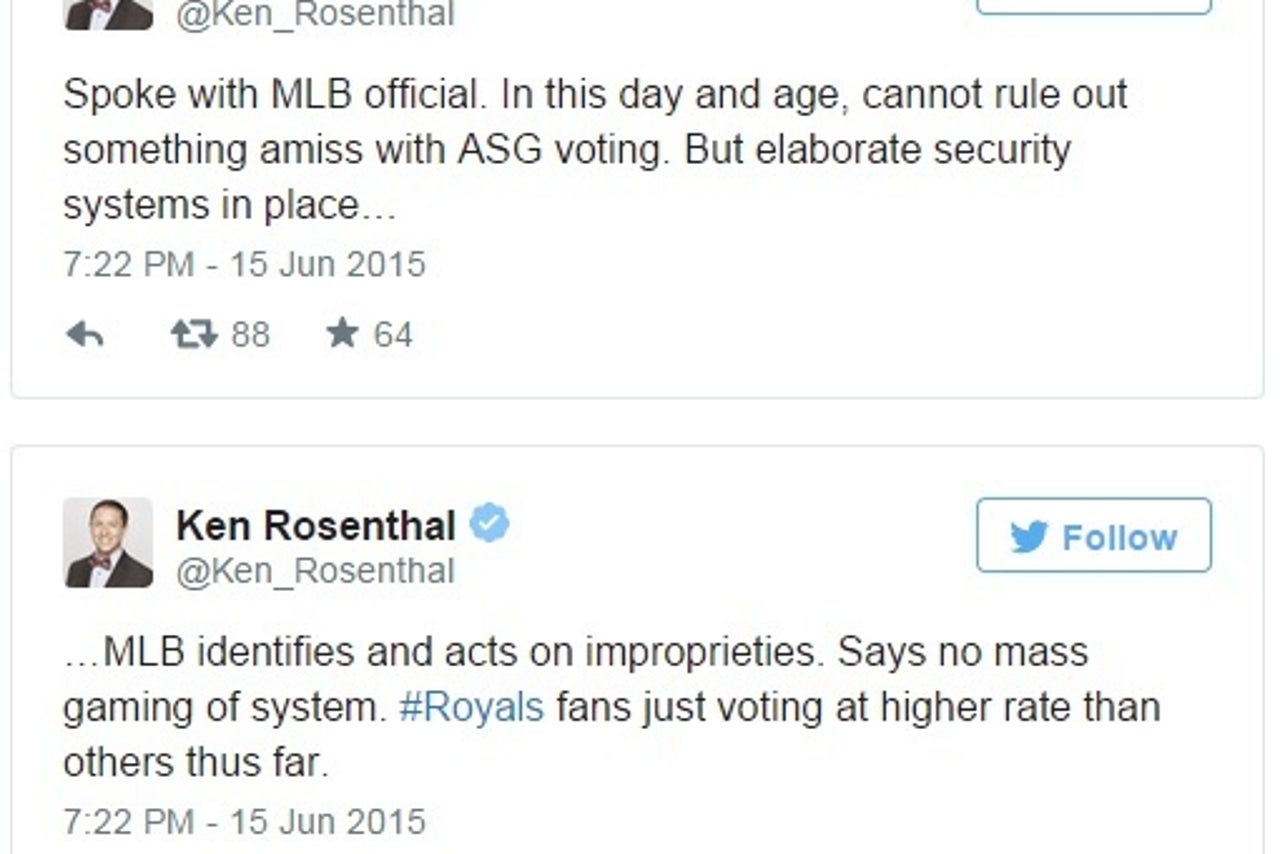 In other words, Royals fans, invigorated by the team's World Series run last year, are just voting more passionately than any other fan base.
"There's nothing wrong," Royals manager Ned Yost told USA Today Sports. "Vote! The votes are the votes. If you don't like it, go out there and vote. Our fans have gotten out and voted. Does seven starters surprise you? Yeah. But once you sit back and think about it, it's really not that surprising."
Alex Gordon, who is third in outfielders voting, says it's up to other fan bases to vote the way Royals fans have.
"I knew this city was a baseball town…Everybody's mad, but everybody needs to start voting & maybe it wouldn't be that way," Gordon said via 610 Sports'Josh Vernier.
To me, there is only one conclusion to draw here: Royals fans are by far the most passionate fan base in MLB at this moment. They have also helped the team achieve the highest average TV ratings in the league. Royals fans are supporting their team, and that is why they have so many players positioned to win the fan vote. MLB has to honor that, and if they want to make changes, they would have to do so after the year. This isn't like 2007 when Giants fans created a computer code to cheat the system and vote Barry Bonds into the game; these are Royals fans voting legitimately.
More from Larry Brown Sports:
---
---