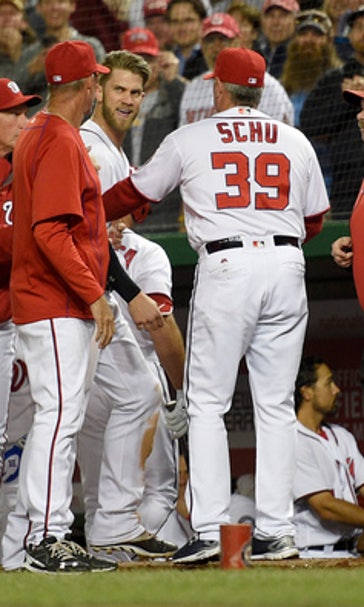 MLB reviewing Harper's confrontation with ump after ejection
May 10, 2016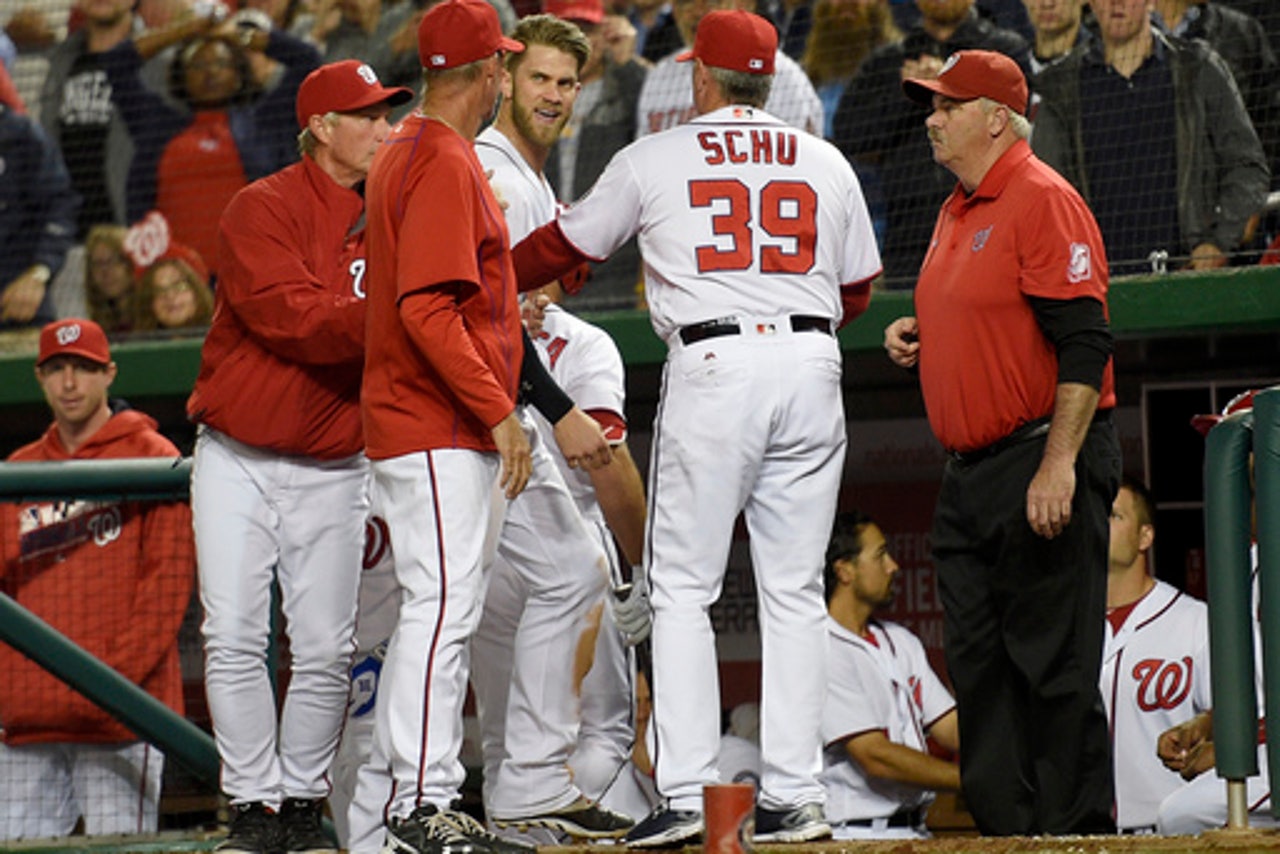 WASHINGTON (AP) Major League Baseball says it is reviewing Washington Nationals slugger Bryce Harper's confrontation with an umpire to decide whether he should be disciplined.
Harper was ejected by plate umpire Brian Knight while in the dugout during the ninth inning of Washington's 5-4 victory over the Detroit Tigers on Monday night.
When someone is tossed from a game in the majors, he is required to leave the dugout.
Moments after Monday's ejection, pinch hitter Clint Robinson hit a tiebreaking, game-ending home run, and Harper ran onto the field with his teammates to celebrate. Harper pointed toward Knight and cursed at the umpire.
After the game, Harper described what he said as ''a couple choice words.'' He did not speak to reporters in the clubhouse before Tuesday's game.
---
---