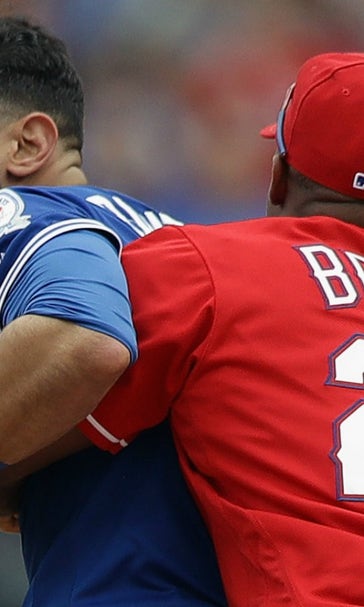 MLB players react to Rougned Odor clocking Jose Bautista
May 15, 2016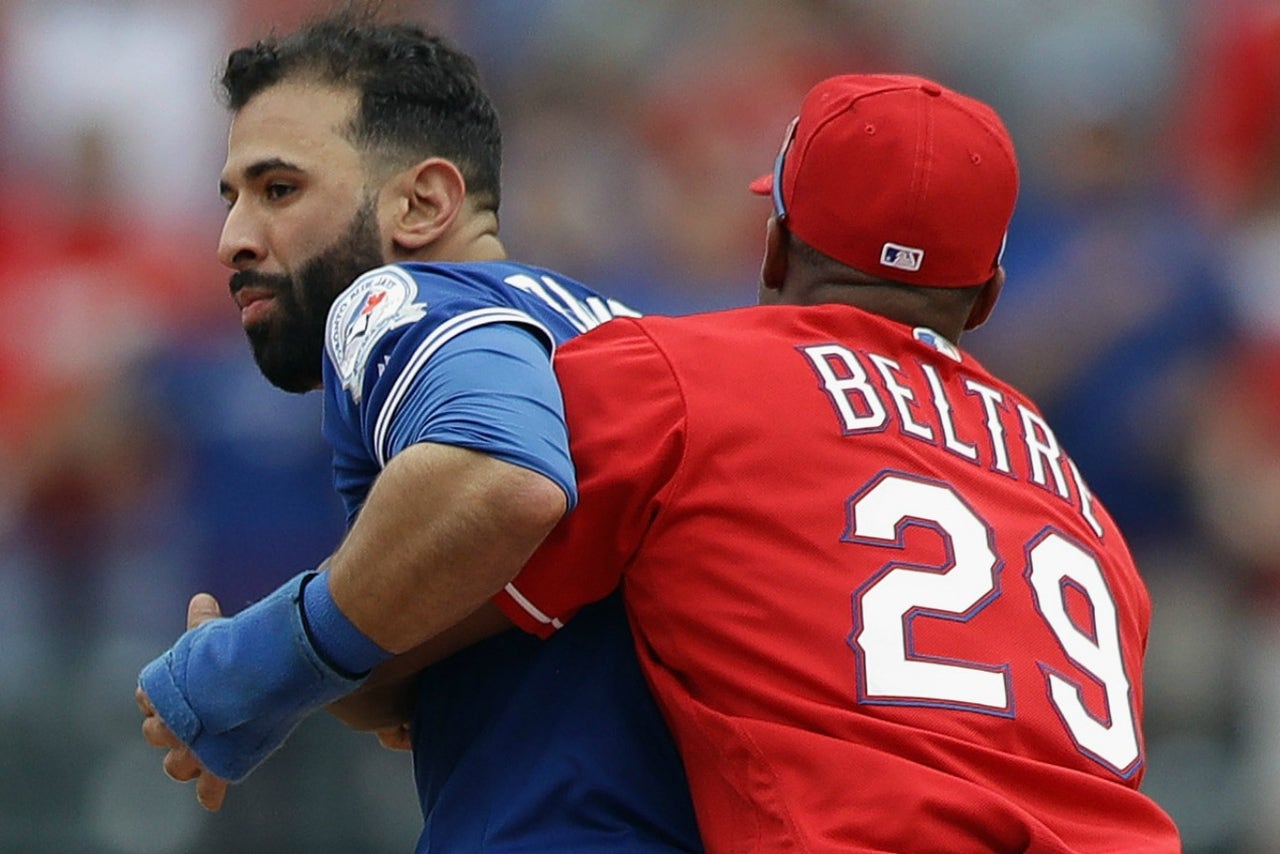 A confrontation between Texas Rangers second baseman Rougned Odor and Toronto's Jose Bautista sparked a massive brawl during Sunday's Blue Jays-Rangers game. Odor was upset with Bautista for his hard slide into second base to break up a double play, which forced Odor to leap out of the way. 
Odor shoved Bautista, then delivered a huge punch which sent Bautista's sunglasses flying. Both players were ejected, and Blue Jays pitcher Jesse Chavez was later ejected when he hit Prince Fielder with a pitch. 
Toronto's Marcus Stroman, who was away from the team to attend his graduation from Duke University, tweeted that he has no respect for Odor. 
In no way condoning violence but that punch Odor threw was better than any in a Mayweather fight. #BlueJays #Rangers #??

— Darin Gorski (@darin_gorski20) May 15, 2016
---
---