Charlie Blackmon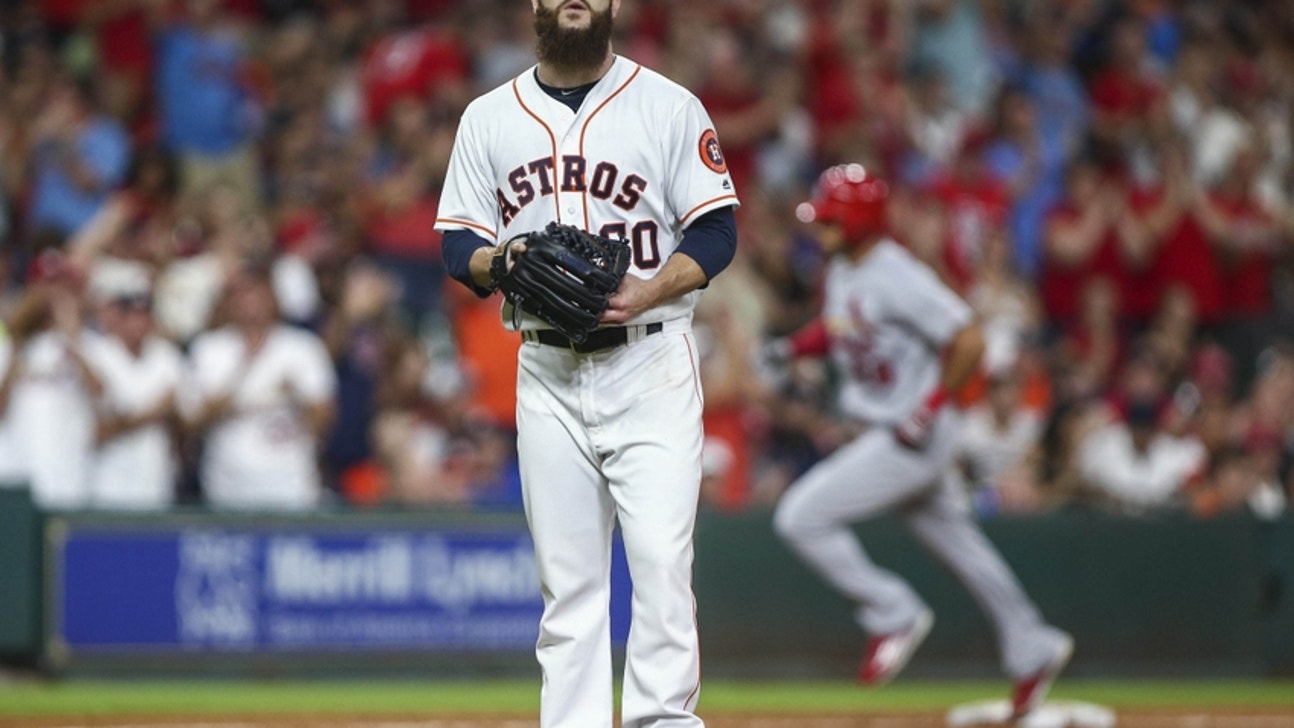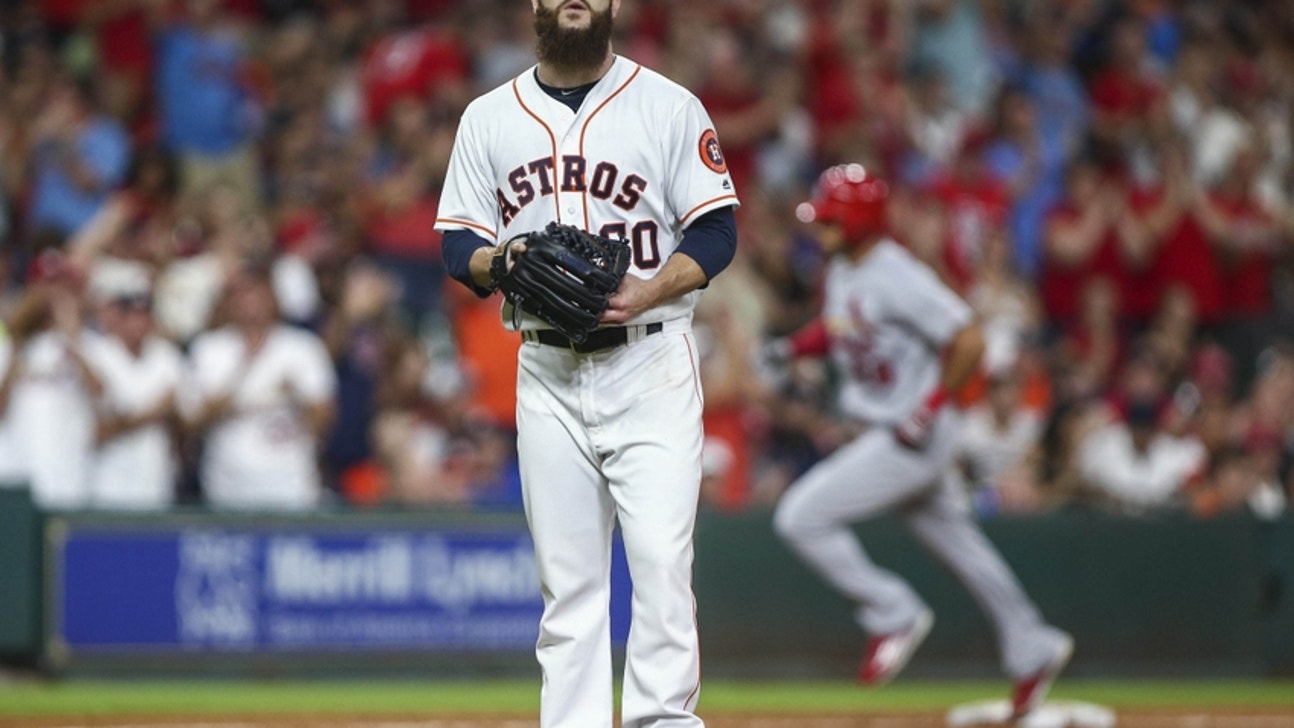 Charlie Blackmon
MLB Players Poised to Rebound in 2017
Updated
Mar. 4, 2020 3:13 p.m. ET

Fansided, Nick Fustor/FanSided via Call to the Pen
Troy Taormina-USA TODAY Sports
Several players around MLB struggled at various points throughout the 2016 season. Here's a look at which players will rebound and return to form in 2017.
Major League Baseball players typically go through several ups and downs in their careers, and it's largely hard to determine how well a player will perform in any given season. Whether an injury continues to linger, or a player's mentality changed, MLB's star players tend to struggle.
This past season saw nearly everything go right for the Chicago Cubs, but other teams weren't as fortunate. The Houston Astros looked poised to ride a breakthrough 2015 season to the division title in 2016, but reigning AL Cy Young winner Dallas Keuchel struggled to lead a young pitching staff.
Similarly, the Kansas City Royals couldn't find consistency on any part of the field, and Edinson Volquez couldn't sustain a high level on the mound to give the team a chance of winning every five days.
Last offseason, the Tampa Bay Rays acquired Corey Dickerson from the Colorado Rockies in hopes of securing their outfield with a potent bat to set in the middle of the order. Instead, Dickerson failed to do anything noteworthy at the plate for much of the first half of the season.
But baseball is about adaptation, and the game's best players always find ways to adjust to new environments and conditions. Changing teams often provides a newfound sense of hope, but some players take a season or two to get acclimated to their new home. For Keuchel, Volquez and Dickerson, finding consistency next season will be key to rebounding from rough 2016 seasons. Like most solid players in the league, they have the tools to come back strong in 2017.
Troy Taormina-USA TODAY Sports
Dallas Keuchel
Two spectacualr seasons in 2014 and 2015 pushed Dallas Keuchel to the forefront of the conversation for best pitcher in the American League. After winning the Cy Young in 2015, it looked as if Keuchel was unstoppable. But then Keuchel stumbled out of the gate in 2016 and never gained enough consistency to lead the Astros pitching staff to prominence.
Much was maligned about Keuchel and his struggles in 2016, but his numbers indicate better days will come in 2017. Keuchel finished with a 4.55 ERA, but his 3.87 FIP (fielding independent pitching) proves he was a far better pitcher than many believed. The lefty was unluckier than 2015 with a .304 BABIP this season, as compared to .269 in 2015, but his command was ultimately what led to his struggles.
Keuchel's 8.38 K/9 and 1.98 BB/9 in 2015 dipped to 7.71 and 2.57 in 2016, respectively. While those numbers in 2016 aren't bad by any means, his command led to a weaker overall performance. Additionally, he threw nearly six percent fewer fastballs in 2016 while throwing about four percent more cutters. A dip in velocity of nearly one mile per hour on each of his pitches made it much easier for hitters to predict and hit his pitches.
The 28-year-old was ultimately shut down in September after lingering soreness kept him out for a few starts in late August, so Keuchel's struggles could be blamed on a larger workload in 2015. His previous career-high in innings was 200 in 2014, and that increased to 232 in 2015.
Ultimately, Keuchel performed far better down the stretch this season than he did to start the year, and it's likely that fatigue and a dip in velocity led to his struggles. Watch for Keuchel to return to form fairly quickly to start next season on a contending Astros roster.
Rick Osentoski-USA TODAY Sports
Edinson Volquez
Edinson Volquez had never been a standout performer in the league, but upon joining the Pittsburgh Pirates in 2014, Volquez turned into another pitcher. A dominant season honing his craft in Pittsburgh led to a deal with the Kansas City Royals, and Volquez quickly became the ace of the eventual World Series champions.
This past season, however, Volquez never seemed to find a consistent groove and regressed to the early 2010s version of himself that bounced around between teams. The 33-year-old posted a 5.37 ERA with 6.61 K/9 and 3.61 BB/9, but his 4.57 FIP showed that Volquez wasn't quite as bad as most thought. Much of Volquez's struggles can be attributed to his issues with runners on base.
With runners in scoring position, Volquez allowed 90 earned runs and 16 walks, while giving up 58 total hits. He's never been a pitcher with eye-popping command, but his walk numbers ultimately contributed to poor performances. Issues with home runs also plagued Volquez, as he allowed 1.09 home runs per nine innings.
On a team expected to compete like the Royals, Volquez had a lot of pressure. But now that he has signed with the Miami Marlins, Volquez has the potential to thrive. As the veteran presence on a young team, Volquez can use his experience to guide the rest of the Marlins staff.
With the Marlins' unexpectedly solid performance last season, he'll likely have plenty of motivation without the pressure of leading the team to the World Series.
Kim Klement-USA TODAY Sports
Corey Dickerson
Much can be said about the Rays' decision to trade for Corey Dickerson, but the decision ultimately could work out in the long run.  While Dickerson benefited from playing in hitter-friendly Coors Field, his contact and power are legitimate skills that can translate to any field.
More from Call to the Pen
This past season, Dickerson slashed .245/.293/.469 – a far cry from the .304/.333/.536 line he posted in Colorado in 2015. But his 24 home runs and 70 RBI were near his career-best 2014 season, and he played in a career-high 148 games. The 27-year-old's struggles likely came from a struggle to adjust to Tropicana Field, while he also dealt with bad luck.
Dickerson's BABIP fell to .285 in 2016, which is a drastic difference from the .350 marks he posted in 2014 and 2015. He also swung and missed more, as his contact percentage fell from 76.6 percent in 2015 to 73.3 percent in 2016. That led to an increase in strikeouts, although his walk numbers also increased slightly.
In 73 home games, Dickerson hit just .213 with seven home runs – while he hit .273 with 17 home runs away from Tropicana Field. Additionally, his numbers improved as the season went on, as he hit just .230 in the first half of the season as compared to .260 in the second half. Without much support in the Rays lineup, Dickerson may have found himself having to compensate for the lack of run support, but that likely changed as the season went on.
With the offseason addition of Wilson Ramos and the continued solid play of Evan Longoria, Dickerson has at least two reliable bats to complement him in the middle of the order. The trade for Matt Duffy and the emergence of Logan Forsythe means the Rays have a more than capable lineup, and Dickerson has the pieces around him to succeed in his second season with the team.
---
---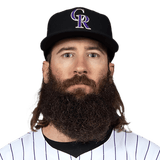 Get more from Charlie Blackmon
Follow your favorites to get information about games, news and more
---