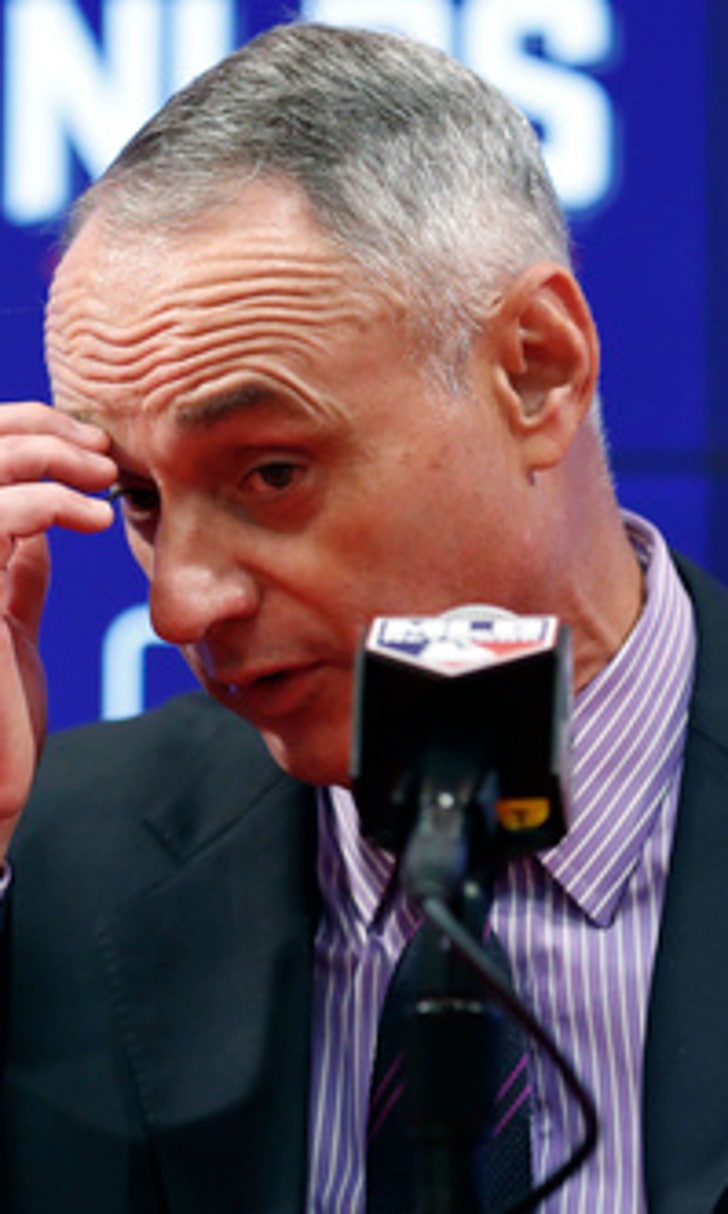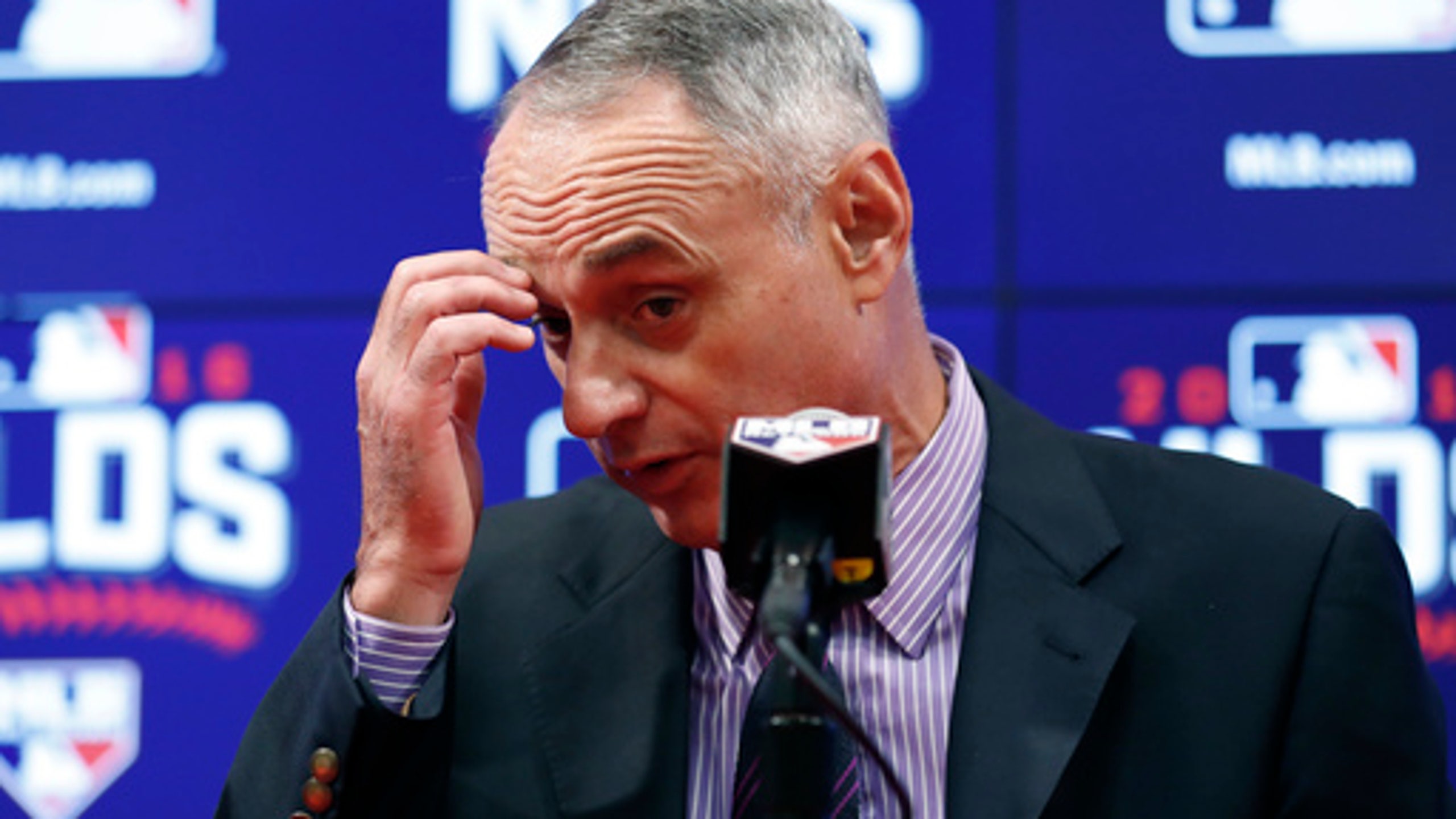 MLB head Manfred confident no more can-throwing in Toronto
BY foxsports • October 8, 2016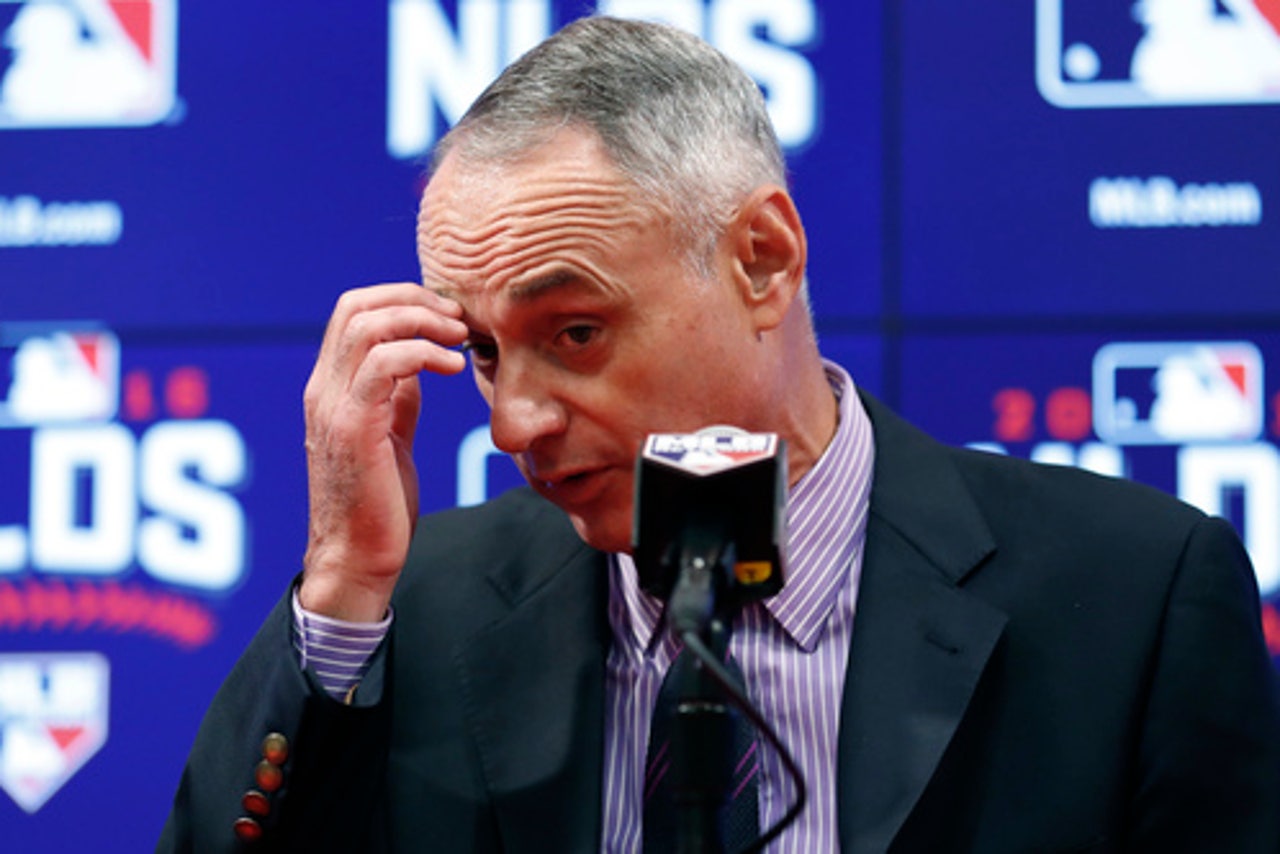 WASHINGTON (AP) Major League Baseball Commissioner Rob Manfred said he has ''every confidence'' there won't be another can-throwing episode during a game in Toronto during this postseason.
Manfred said Saturday that the sport and the Blue Jays have been working together to prevent the sort of thing that happened during the AL wild-card game, when a spectator chucked a beer can near Baltimore Orioles outfielder Hyun Soo Kim during the seventh inning.
Toronto has been ''extremely cooperative and I think is as committed as we are to make sure that we don't have another incident like that,'' he said. The Blue Jays have said they are planning tougher security measures and alcohol policies at their stadium.
The Blue Jays host the Texas Rangers on Sunday in Game 3 of their AL Division Series.
During last year's ALDS between Texas and Toronto, Blue Jays fans tossed bottles and debris on the field during Game 5, upset by an umpire's call.
Manfred was at Nationals Park on Saturday for what was supposed to be Game 2 of Washington's NL Division Series against the Los Angeles Dodgers. Because of rain, the game was postponed until Sunday.
While meeting with reporters, Manfred addressed various topics, saying:
- Baseball's hiring process ''is as strong as possible in terms of making sure that when we have field manager openings ... diverse candidates have an opportunity to get those jobs.'' The Nationals-Dodgers series is the first in MLB postseason history with two black managers, but Washington's Dusty Baker and LA's Dave Roberts are also currently the only two black skippers in the sport.
- The Dodgers will host an All-Star Game ''at some point,'' but Manfred doesn't know when.
- When it comes to bat flips and other celebrations during games, ''players being more demonstrative on the field is a good thing for the game. I think it's exciting.'' Manfred added: ''I have great faith in our players. That they will use good judgment. That they will develop a set of rules that are respectful of the game, but also are reflective of the differences between these young players and the people that may be played a generation ago. I think we should all embrace that.''
- MLB and the players' association are ''in the midst of conversations'' about the length of the season - 162 games in 183 days - but he wouldn't go into any details. The topic, Manfred said, ''belongs at the collective bargaining table, which is where it is right now.''
- The ongoing legal dispute involving the Nationals, Baltimore Orioles and MLB over revenues from D.C.-area cable channel MASN is ''unfortunate.'' ''I have reluctantly come to the conclusion that that situation is going to play out in the courts, and there's not a lot that I can do to move that process along,'' he said. ''It leaves both clubs with a degree of uncertainty; that it is not helpful. I look forward to the conclusion of that litigation so that everybody can go back about their business with knowledge as to what their economic circumstances are.''
---
---