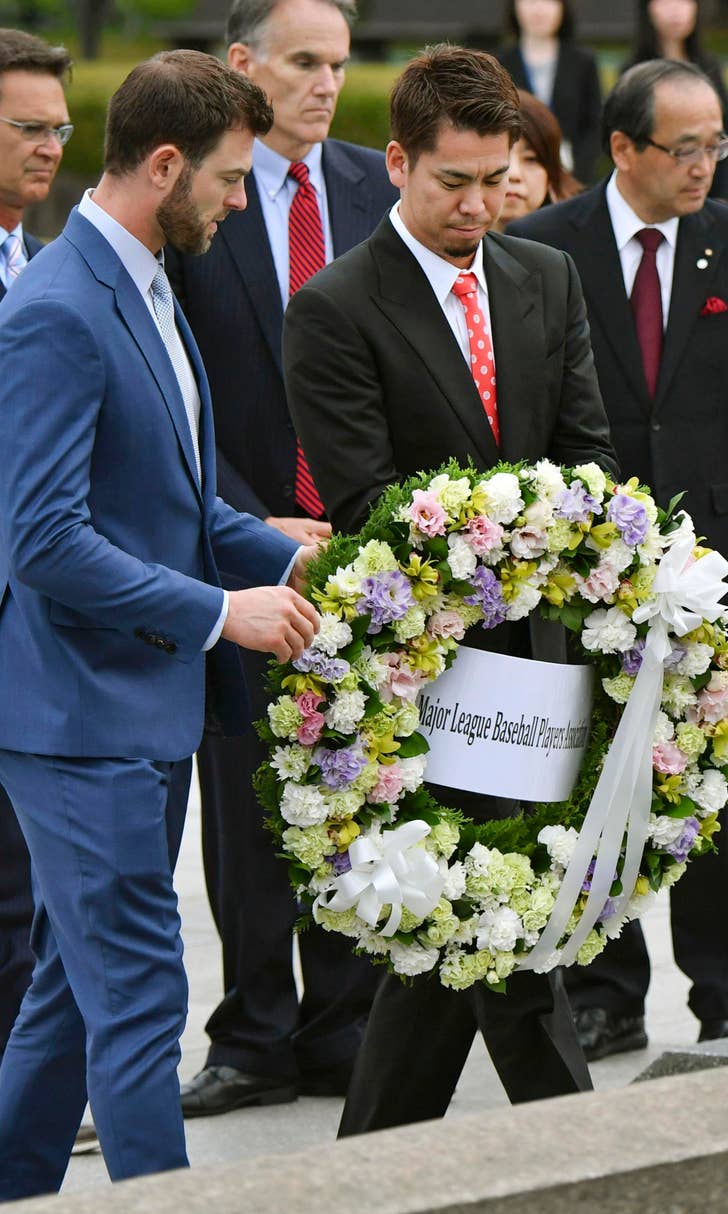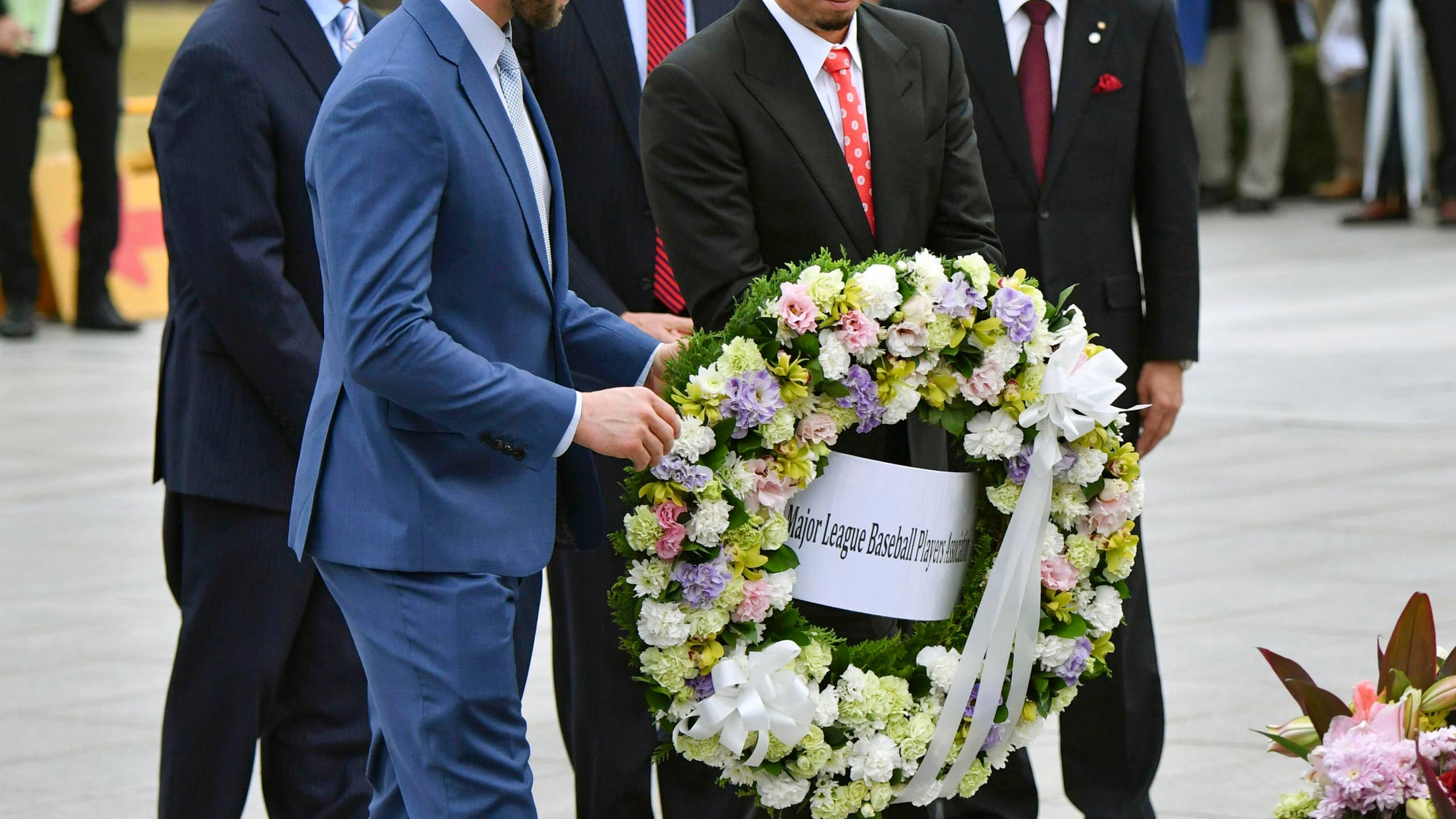 MLB All-Stars visit Hiroshima Peace Memorial Park
November 12, 2018
HIROSHIMA, Japan (AP) — Miami Marlins manager Don Mattingly and Los Angeles Dodgers pitcher Kenta Maeda were among the members of Major League Baseball's All-Star tour of Japan who visited the Hiroshima Peace Memorial Park on Monday.
Mattingly laid a wreath at the cenotaph in the park which commemorates the victims of the atomic bombings in 1945.
The MLB All-Stars are in Japan for a six-game exhibition series against Japan's national team. Game 4 will be on Tuesday in Hiroshima, marking the first time MLB has played in the city.
"Personally, it's humbling to stand in front of the memorial and also an honor to be here as part of MLB to represent our game and bring our two countries and two leagues together to be able play in this great city," Mattingly said.
Mitch Haniger of the Seattle Mariners joined Mattingly and Maeda at the visit.
The U.S. bombing of Hiroshima on Aug. 6, 1945, killed 140,000 people and was followed three days later by another bombing of Nagasaki, which killed an estimated 70,000 people. They were followed by Japan's surrender, ending World War II.
More than 300,000 of the "hibakusha," or atomic bomb survivors, have died since the attack. Many survivors suffer from long-lasting effects of radiation.
Maeda, who played for the Hiroshima Carp before signing with the Dodgers, will start Game 4 in his former home park.
"I played here for nine years so this is a very special place for me," Maeda said. "I'm really honored to be able to play in this game as a member of the MLB team and this is one of the reasons that I decided to come over here as a member of the MLB team."
Japan won the first two games of the tour. The MLB squad won 7-3 on Sunday for its first win.
---
---