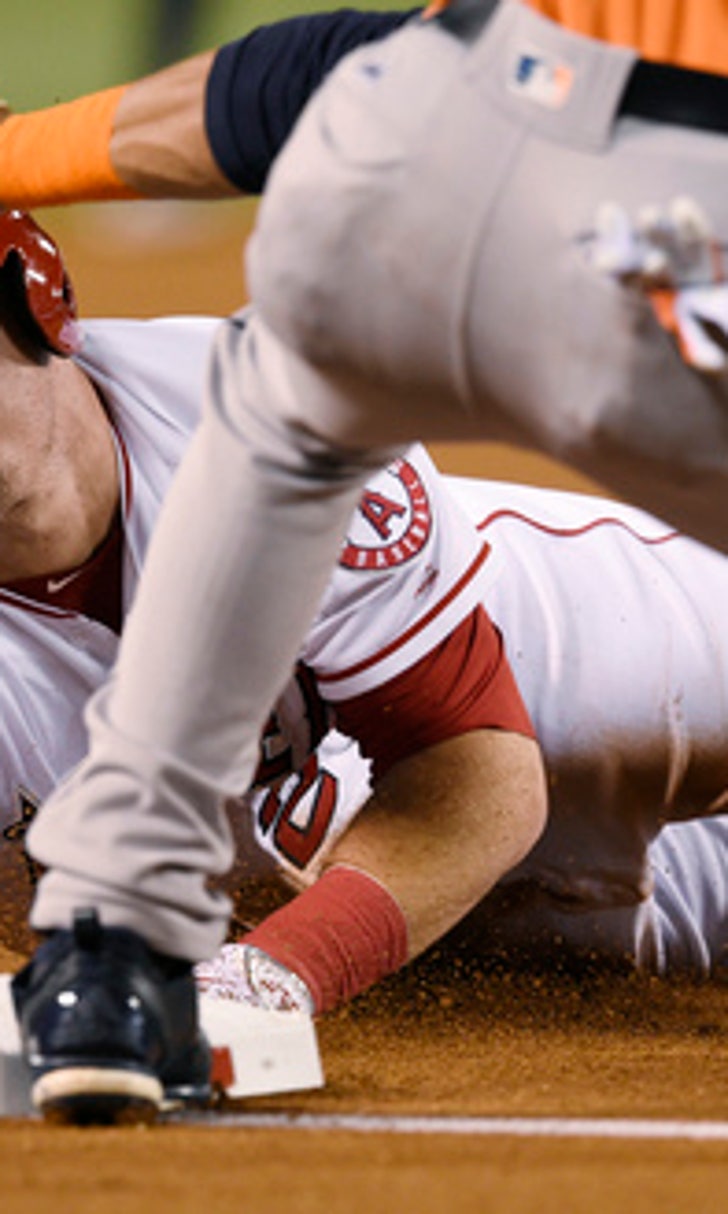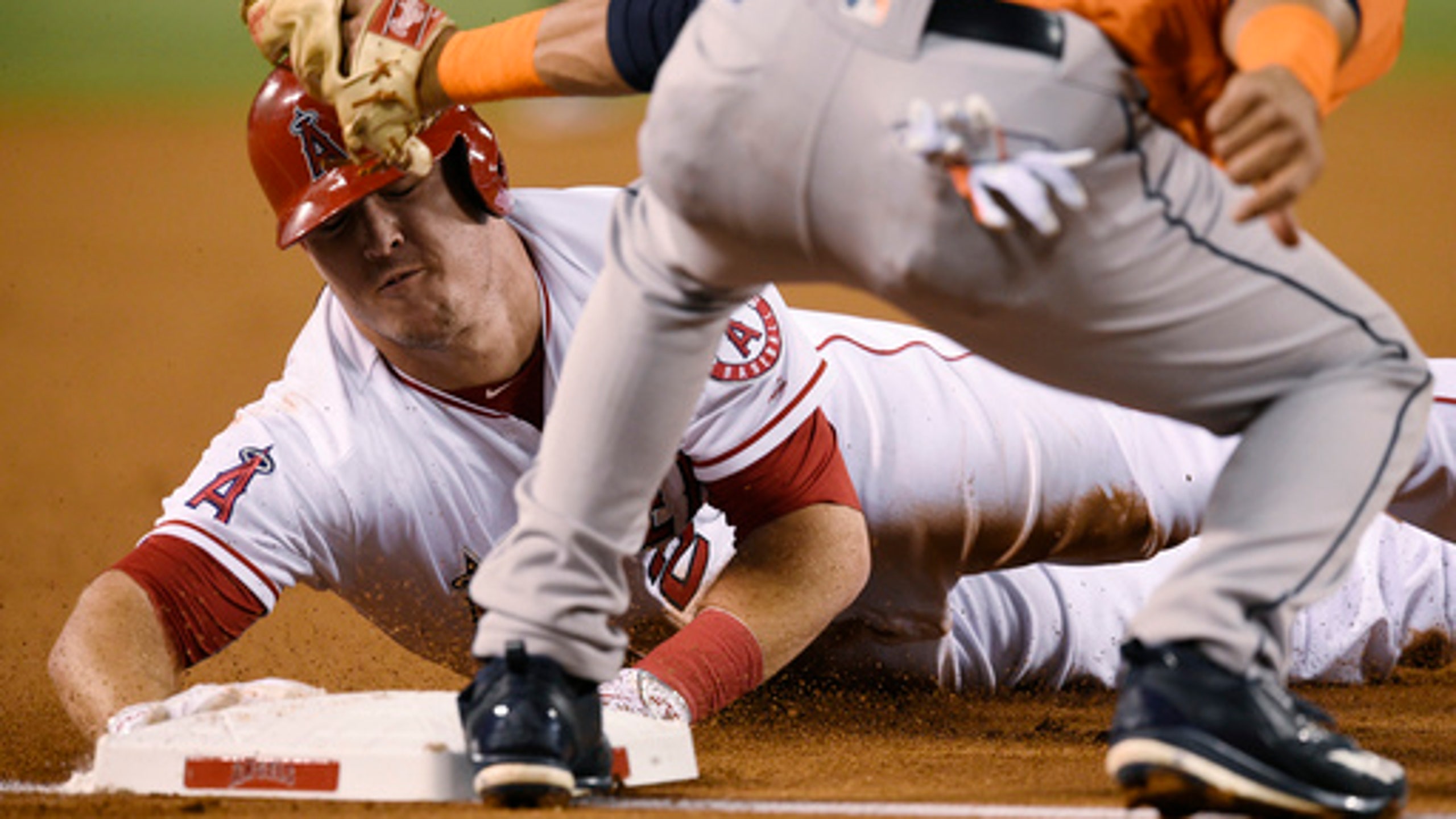 Mike Trout's Angels face messy future after dismal season
BY foxsports • October 3, 2016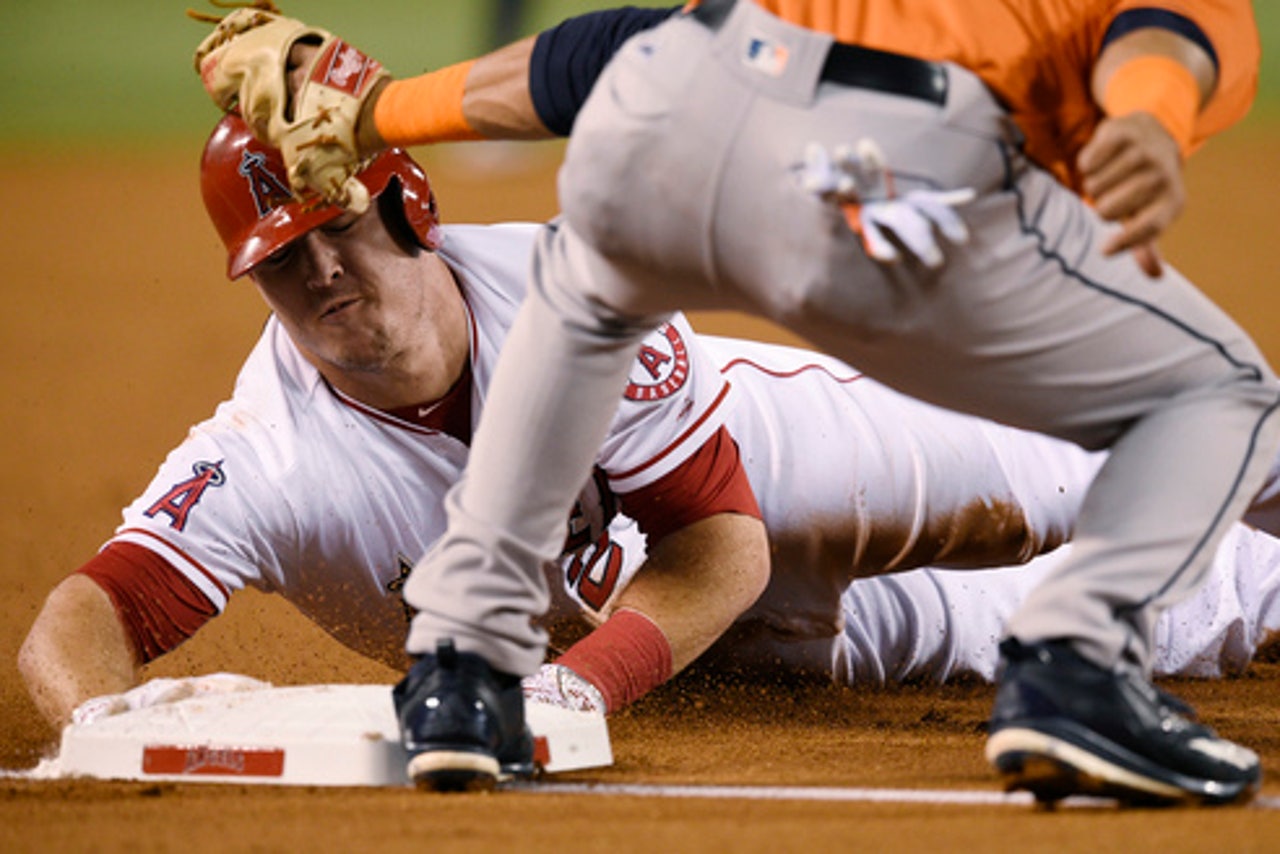 ANAHEIM, Calif. (AP) Albert Pujols and Mike Trout just completed their fifth season together in the heart of the Los Angeles Angels' lineup. They still haven't won a playoff game, and postseason success has never seemed farther away after the Angels' worst season since 1999.
Trout insisted the distance isn't as great as it appears after Los Angeles needed a September surge just to finish 74-88.
''There's a lot of positive things we can take away from this year,'' said Trout, who got engaged and acquired a puppy during the season. ''It seemed like every other week, our lineup or our pitching staff took a big hit, but we played good for the last few weeks.''
Indeed, several key starting pitchers and three top relievers all missed large chunks of the Angels' season with major injuries. Not many teams would have the depth to overcome so many losses, but in Orange County, they only highlighted the Angels' painfully top-heavy payroll and alarmingly shallow development system.
C.J. Wilson made $20 million without throwing a pitch due to shoulder problems, while opening day starter Garrett Richards missed the final five months with an injured elbow ligament. No. 2 starter Andrew Heaney and right-hander Andrew Tropeano probably won't return from Tommy John surgery until 2018. Matt Shoemaker's recovery is likely but uncertain after a line drive to the head gave him a brain injury late in the season.
Not even another MVP-caliber season from Trout prevented the Angels from sliding 11 games behind last season's record and a whopping 24 games behind the 2014 team, which had the best record in baseball. Los Angeles had the worst season in manager Mike Scioscia's 17 years.
''We know we need to get better,'' Scioscia said. ''We're really confident we will get better. There needs to be some talent added. We all recognize that, but I think the core in there is championship-caliber.''
Scioscia is expected to return for his 18th season as the longest-tenured manager in baseball, and he plans to keep his coaching staff intact. Owner Arte Moreno also remains publicly confident in first-year general manager Billy Eppler's ability to rebuild the Angels' foundation after departed GM Jerry Dipoto's stormy tenure.
Many of the Angels' problems going forward are of Moreno's making: They already have more than $100 million committed to just eight players next season - and one of those is Josh Hamilton, the long-departed outfielder still being paid by Moreno for the final year of his embarrassing contract.
Here are more things to watch in the offseason:
FREE MONEY: The Angels spent to the luxury tax limit this season with the majors' seventh-largest payroll, but the huge salaries of pitchers Jered Weaver and Wilson come off the books this winter. Eppler and Moreno likely must spend at least part of that money on new starting pitching, but the Angels finally have options after essentially sitting out of the free-agent market last year.
RICHARDS' RECOVERY: The Angels' rotation plans hinge on the health of Richards, who decided to rest his arm while receiving stem cell therapy in an attempt to avoid Tommy John surgery. He is headed to instructional league play this week, and if he beats the odds and comes back strong, the Angels will have one fewer question mark. If not, Los Angeles has trouble before 2017 even begins.
DREAM WEAVER: The Angels haven't announced whether they will re-sign Weaver, the second-winningest pitcher in franchise history with 150 wins over the last 11 years. Weaver, who learned to eat innings with control and guile after his velocity declined in recent years, hopes to stay with his only big-league club - and hey, the Angels clearly need starting pitching.
MAYBE MVP: Trout has a strong case for his second AL MVP award after another superlative statistical season, but the Angels' ineptitude could cost him the crown. The center fielder led the majors with 123 runs and 116 walks while batting .315 with a .991 OPS, 29 homers, 100 RBIs and 30 stolen bases.
EX MACHINA: The 36-year-old Pujols has hit the halfway point of his lavish free-agent contract, but still has five years and $140 million remaining. He made big contributions for his money this season: His 119 RBIs were fourth-most in the majors and his best since 2009, while he climbed to ninth on baseball's career list with 591 homers. Pujols' pursuit of homer milestones should provide entertainment in 2017, but the Angels must pray his production numbers at least remain stable.
---
---