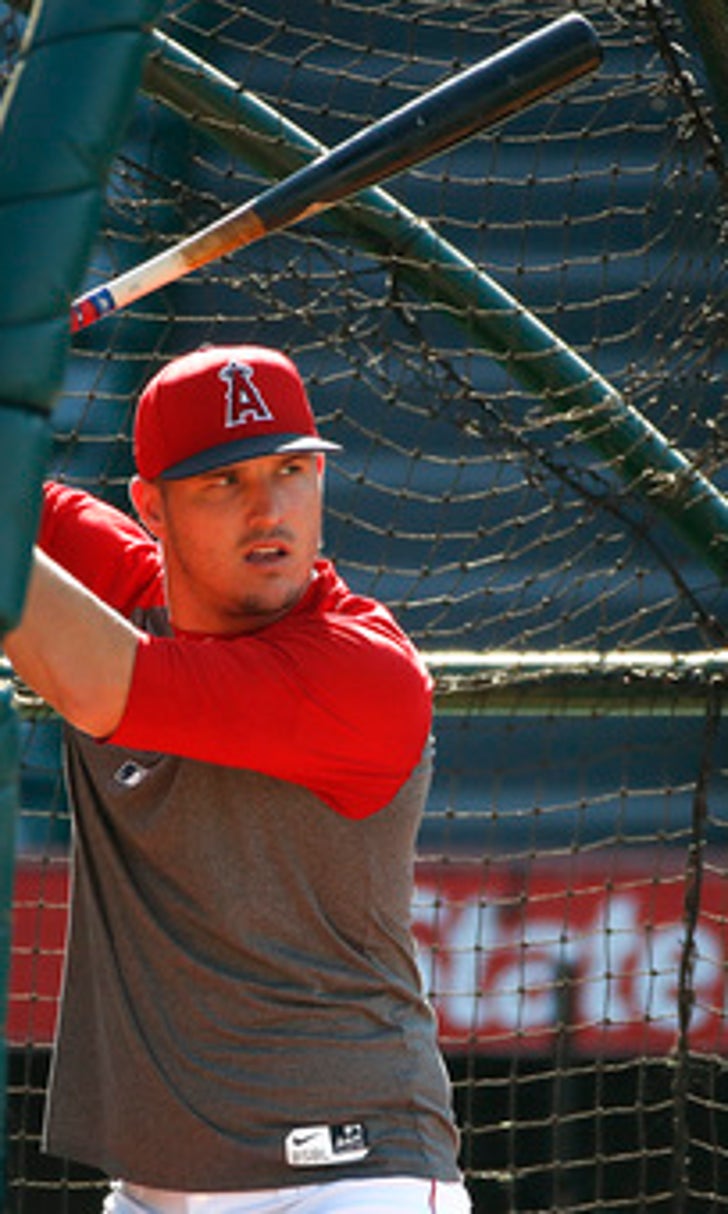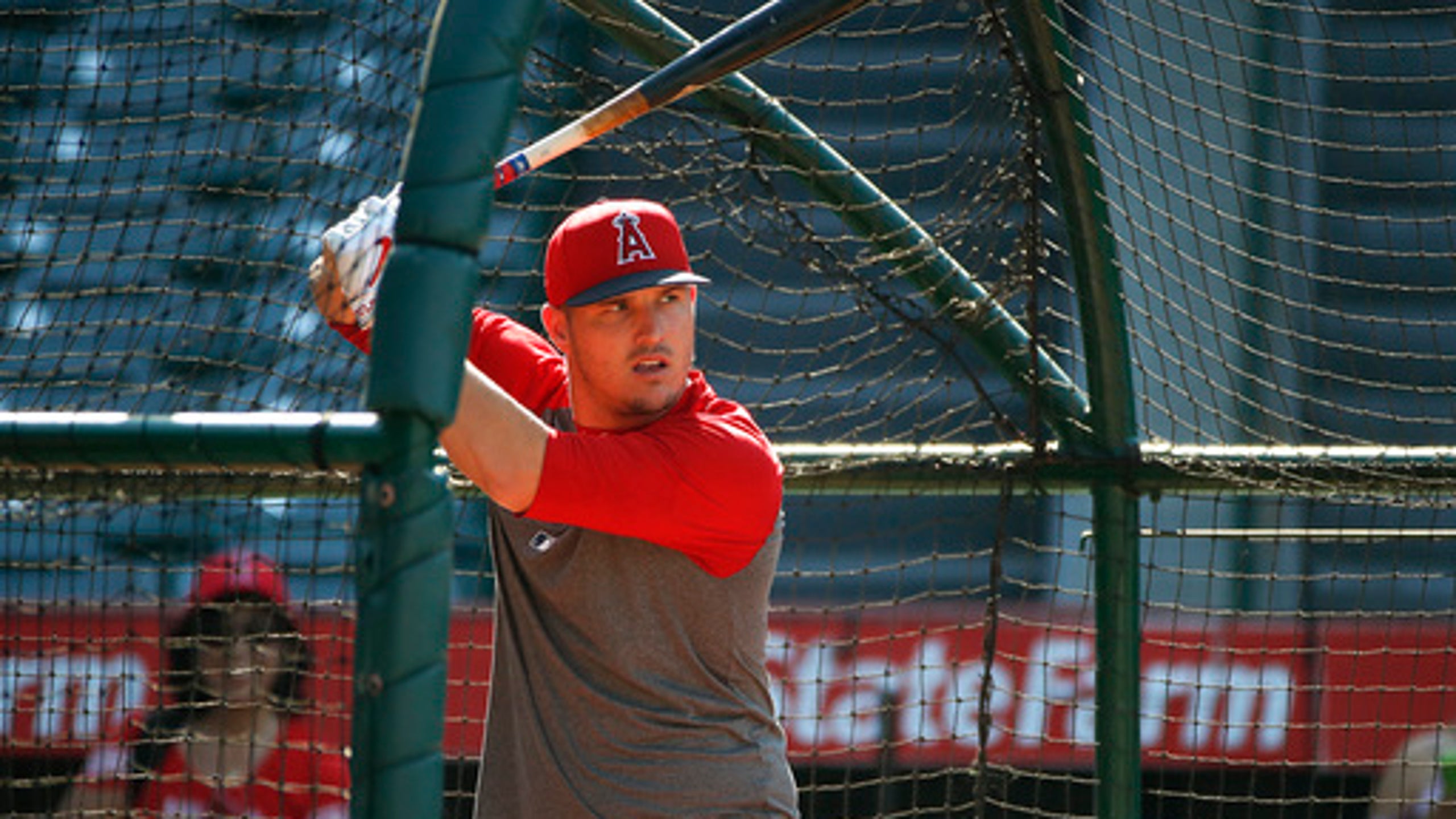 Mike Trout eagerly returns from 39-game injury absence
BY AP • July 15, 2017
ANAHEIM, Calif. (AP) Mike Trout never got comfortable away from the action while he sat out 39 games with an injured thumb.
The two-time AL MVP is grateful to be back in the middle of it with the Los Angeles Angels.
Trout returned to the Angels' lineup on Friday, going 1 for 5 with a third-inning single when Los Angeles came back from the All-Star break to face Tampa Bay. He even stole second base, sliding in headfirst with no apparent worries about the action that caused his injury back on May 28.
''I'm extremely excited,'' Trout said. ''It's good to be able to come to the ballpark and see your name in the lineup. It makes you feel good, obviously, (after) all the hard work getting back here.''
Trout got the first significant injury of his baseball life when he tore a ligament in his left thumb with that headfirst slide in Miami. He had surgery before pursuing a steady recovery, which culminated in a rehab stint last week in Class A ball.
''It was different, coming to the ballpark (and not playing),'' Trout said. ''I think the biggest thing was when they were on the road, coming to the ballpark and seeing just four or five guys here on the DL, and going home that night and watching it on TV, knowing that you're not there with the team and not participating. But it's been quick, a few weeks.''
Trout was on pace for another spectacular season before his injury, leading the majors with a .461 on-base percentage while racking up 16 homers, 36 RBIs, 121 total bases, a .742 slugging percentage and a whopping 1.203 OPS.
Trout got huge ovations from the Big A crowd during pregame introductions and again when he stepped into the box for his first at-bat, driving a fly to deep center. He cracked a loud line-drive single to center in the third and then stole second easily.
He also struggled in big spots, grounding out with two runners on to end the seventh and striking out on three pitches from Tampa Bay closer Alex Colome in the 10th inning to end the Rays' 2-1 victory.
Trout attended the Angels' home games while injured, and he didn't hesitate to text his thoughts about the road games to members of the Angels' staff to relay to his teammates. The superstar remotely jabbed at outfielder Kole Calhoun in his typically good-natured style after an opposite-field homer in Detroit last month.
''I texted at him, like, `OK, man, the wind must be blowing out to left,''' Trout recalled. ''Just stuff like that.''
Trout was chosen for the All-Star Game for the sixth consecutive year, but didn't play in Miami because the Angels wanted to make sure his thumb had fully healed. The MVP of the 2014 and 2015 games still watched on television, and he particularly enjoyed Nelson Cruz posing for a photo with umpire Joe West while stepping to the plate.
''I missed it,'' he said. ''I wanted to be there for sure, but obviously doing what's right for my thumb.''
Before taking the field, Trout declined to express any concerns about the Angels' roster heading toward the trade deadline. The Angels (45-47) managed to stay in the AL wild-card hunt despite Trout's lengthy absence and a patchwork starting rotation.
The Angels appear satisfied with Trout's recovery after his rehab appearances against live pitching, although they will watch his swings carefully.
''There's always an adjustment period for anybody that comes back from a lengthy absence,'' Los Angeles manager Mike Scioscia said. ''But Mike feels good, and he needs to get in there and see some velocity, see some pitches, see just major league pitching, and he'll make his adjustments.''
---
More AP baseball: https://apnews.com/tag/MLBbaseball
---
---