Major League Baseball
Major League Baseball
Mike Schmidt: Today's hitters don't want much help
Published
Aug. 7, 2014 5:02 p.m. ET

I just returned from Hall of Fame induction weekend, where I find that my cronies and I are slowly becoming the older generation of the membership.
Most of us are in our 60s, having made our mark on the game in the late 1970s and `80s. Like any club or fraternity, the Hall's membership has cliques, groups of guys that form around things like ethnic background, competitive era, appreciation for wine, position, league or team affiliation.
Our group is diversified, it includes players from both leagues. When we have a social night to get together it's usually George Brett, Robin Yount, Paul Molitor and me, with some casual visitors like Reggie Jackson, Eddie Murray or Ozzie Smith. No pitchers!
Each of us has a connection to the game. George and Reggie actually have titles, such as assistant to the president. George became the Royals' hitting instructor last year for a while. Paul has a real job on the Twins' major league staff, Eddie has worked on hitting for a couple teams. Robin and I have personal service agreements with our former clubs.
All of us, at some level, spend time around current hitters, which has led to some interesting group conversation. Especially these days.
Just a reminder, these guys were the best ever at their craft. If it was NASA, they'd have been to the moon.
To the man, we find it amazing that this generation has little interest in our help.
One of the most telling stories was shared by George. He said when he was hitting instructor last year, there were two indoor cages, and he would be in one flipping balls and the assistant coach in the other. The young Royals hitters were lined up to hit in the cage with the assistant, and none to hit in George's cage.
I find that hard to believe, but at the same time know why. George, one of the greatest hitters ever, was there to coach, to offer his expertise, to suggest mechanics that might make a young hitter better.
The other coach was there to coach as well, but not with a sense of urgency - rather, more by telling the hitters what they wanted to hear. George eventually quit because he felt he was wasting everyone's time in a failing effort to connect with them.
There could have been other issues going on behind the scenes. Maybe his cage-side manner was uncomfortable, maybe he was too quick to criticize, perhaps his stature made them uncomfortable. But I got much the same report from all the HOF guys, which confirmed my personal experiences over the last 10 years that young hitters resist coaching, especially from the great ones.
They listen out of respect, but don't hear.
There are exceptions on both sides, of course. Mark McGwire has had tremendous success in St. Louis and LA, but Ted Williams never got anywhere as a coach.
Thinking about Williams' case, maybe it's in the presentation more than I thought. Can you imagine Williams beginning by saying, ''Here's how I approached it, it may not work for you''? I'm sure he would say his way was the only way.
So, in general, are today's hitters reluctant to be mentored? This is a sad scenario, because they are missing a lot of good information.
I'm not saying every bit of info from a Hall of Famer is gospel, or that today's hitters should attach themselves to the first former star that they meet. I am saying that if they'd have an open mind and covet opportunities to learn, and sift through them, they just might have the George Brett experience.
He actually gave himself to a hitting coach. He embraced a relationship with Charlie Lau and became Lau's prodigy. George the hitter and Charlie the mentor actually pioneered a style that changed hitting mechanics drastically.
Following Lau, Walt Hriniak continued to coach the style, to the point that the Lau theory was at the center of hitting from the late `70s to the end of the decade. It made hitters like Carlton Fisk, Frank Thomas, Wade Boggs, Tim Raines, Hal McRae and Harold Baines, to mention a small sample.
These hitters changed to the Lau theory midstream and all became great. They became great because of Lau, yes. More importantly, it was because of an open mind to experimentation, willingness to listen and change, and Brett's success.
Unfortunately, today this has little chance of happening.
In baseball, it used to be that a hitter couldn't make $10 million a year batting .230 with 60 RBIs. A batting average under .250 for a regular player was a red flag, unless you were a power guy among the league leaders in run production.
Sessions in practice back then were dedicated to experimenting and tweaking, not refining .250-and-below strokes with daily drills. Idle time was often spent watching, even mimicking other hitters, to pick up tidbits of information.
Early in our day it seemed the Latin hitters such as Orlando Cepeda, Roberto Clemente and Tony Perez were unique in that they could consistently use right field. Why couldn't I do that? I was a young pull hitter, prone to strike out. I wanted to hit like Clemente, which most of my teammates thought was laughable. Guess what? I came darn close, only because I was open to experiment and change.
If you saw Frank Thomas' Hall of Fame speech recently, he credited Walt Hriniak for teaching him not only a hitting style, but more importantly, the necessary daily work routine to execute it. Frank Thomas is in the Hall of Fame because he accepted the mentoring of Walt Hriniak.
I can't emphasize the importance of mentoring any more.
These days, major league hitters are being eaten alive by pitchers. The strikeout rate is over 20 percent. If there is a coach out there attacking this problem, I'd like to know. Even more, I'd like to know if there is a hitter out there willing to allow a coach to attack it.
Hitting is not an exact science, even though Ted Williams would've liked you to think it was. There are many ways to get it done, but what is getting it done? Is it staying in the big leagues? Is it becoming a regular player hitting .230? Is it an All-Star appearance? Is it leading the league?
For me, it meant seeing your name at, or near the top, in all the meaningful stat categories and playing the game the right way everyday.
I could not do that without an open mind to change, without a different set of eyes and ears that would listen to how I felt. If an all-time great hitter was in my space, believe me, I'd find out how he got it done.
---
Hall of Famer Mike Schmidt was a three-time NL MVP, hit 548 home runs and was the World Series MVP when the Phillies won their first championship in 1980. He occasionally writes for The Associated Press.
---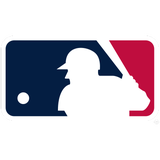 Get more from Major League Baseball
Follow your favorites to get information about games, news and more
---