Mike Moustakas, Carlos Martinez win final All-Star Game vote
July 10, 2015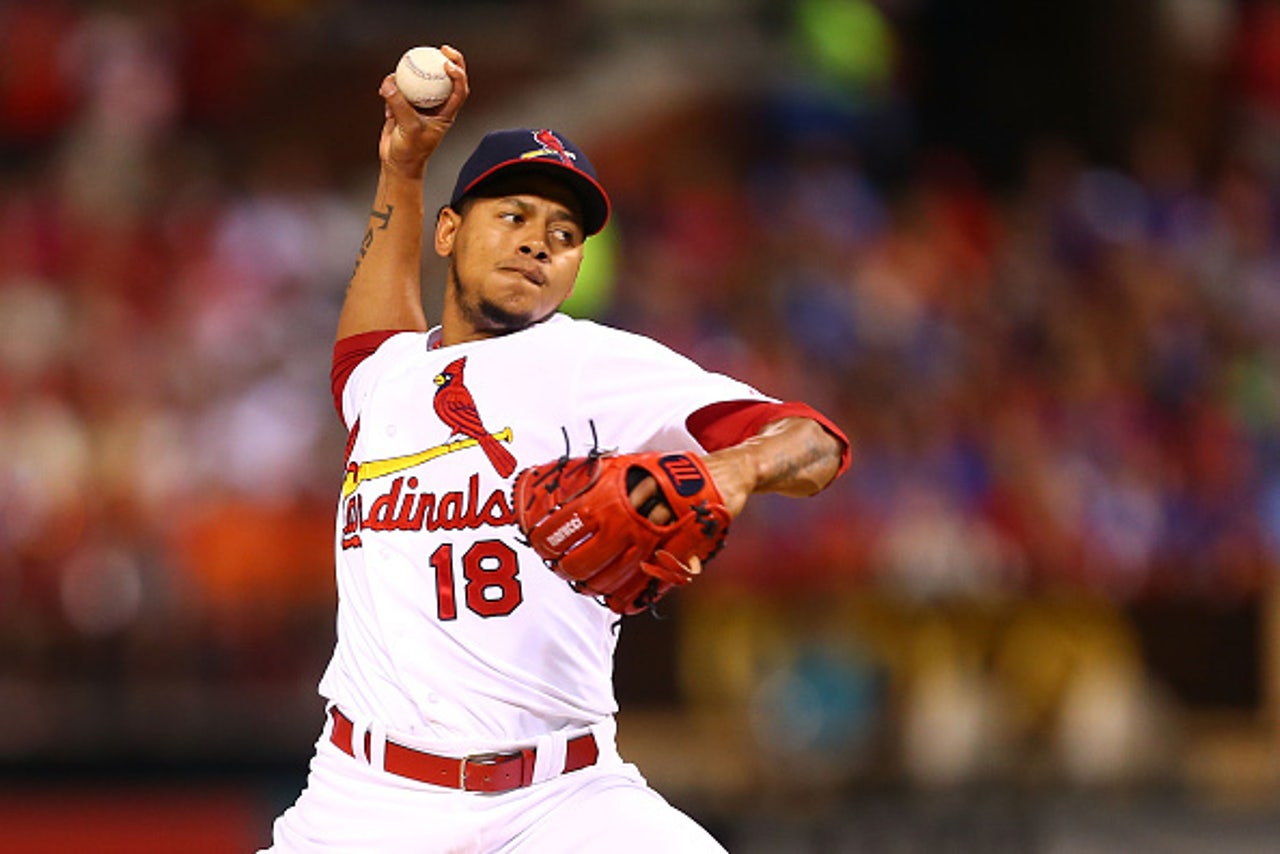 By TOC Staff
Next week's All-Star Game just got a double dose of Missouri added to the festivities. The winners of the All-Star Game Final Vote were announced on Friday evening, and baseball's two Missouri teams each claimed a winner – Mike Moustakas of the Royals in the AL, and Carlos Martinez of the Cardinals in the NL.
Moustakas led the AL voting wire to wire, and was largely expected to get the slot following the impressive turnout by Royals fans to start the All-Star voting earlier this year. He's hitting .301/.357/.436 with seven home runs at third base this season for the reigning AL champions, and held off Brian Dozier, Yoenis Cespedes, and Xander Bogaerts to take the AL's final All-Star spot. The fifth candidate, Brett Gardner of the Yankees, was named to the team earlier this week after Alex Gordon had to drop out of the game with injury.
Martinez had a more difficult road to the game, and actually trailed Johnny Cueto of the hosting Reds going into the final day of voting. But Martinez rallied to surpass Cueto on Friday, also holding off reigning NL MVP and Cy Young winner Clayton Kershaw, Troy Tulowitzki, and Jeurys Familia. Martinez has a 2.52 ERA over 107 1/3 innings to go along with 113 strikeouts and 43 walks.
More All-Stars will likely be named in the coming days to replace injured players and pitchers who start on Sunday. Among the pitchers that will be replaced are Sonny Gray of the Athletics and Max Scherzer of the Nationals. Oddly enough, Cueto is scheduled to get the start on Sunday for the Reds, so if he had held off Martinez to win the final vote, he also would have been replaced on the NL squad.
More from The Outside Corner:
---
---