Major League Baseball
Major League Baseball
Mets settle with Familia, Harvey, deGrom, 3 others
Updated
Mar. 4, 2020 9:00 p.m. ET

NEW YORK (AP) All-Star closer Jeurys Familia got a sizable raise from the New York Mets on Friday while still waiting to find out whether he'll be suspended by Major League Baseball under the sport's domestic violence policy.
Familia will make $7,425,000, up from $4.1 million last season.
Starters Matt Harvey and Jacob deGrom, who both had season-ending surgery, also settled on one-year contracts and averted arbitration. Harvey got a raise to $5,125,000 from $4,325,000 and deGrom's salary increased to $4.05 million from $607,000.
In addition, catcher Travis d'Arnaud ($1,875,000) and relievers Addison Reed ($7.75 million) and Josh Edgin ($675,000) reached settlements.
The 27-year-old Familia led the majors with a franchise-record 51 saves last season.
Last month, a judge dismissed a charge stemming from a domestic violence complaint against Familia after the reliever's wife told a prosecutor that her husband did not hurt her. MLB has said its investigation is ongoing.
Familia had been charged with simple assault and had pleaded not guilty after his wife, Bianca Rivas, made several frantic 911 calls to Fort Lee, New Jersey, police on the morning of Oct. 31 in which she described her husband as ''drunk'' and ''going crazy,'' according to excerpts of a transcript published by NJ.com. Rivas was left with scratches on her chest and a bruise on her right cheek.
But the judge dropped the charge after Prosecutor Arthur Balsamo said he met with Rivas and her lawyer. Balsamo said Rivas told him that the scratch came from the couple's 1-year-old child and the mark on her cheek came from leaning on it.
A first-time All-Star last year, Familia has saved 94 games over the past two seasons for the Mets, but he's also had a couple of costly hiccups in the postseason. He gave up a tying home run to Alex Gordon in the 2015 World Series opener against Kansas City, and a tiebreaking homer to Conor Gillaspie in the ninth inning of a loss to San Francisco in last year's NL wild-card game.
Harvey had a successful return from Tommy John surgery in 2015 but struggled to a 4-10 mark with a 4.86 ERA in 17 starts last season. The former ace finally reported decreased sensation in his fingertips and had surgery July 18 to correct thoracic outlet syndrome, a compression of nerves in the area between the neck and armpit.
Harvey, who turns 28 in March is expected to be ready for spring training and agent Scott Boras said he expects the right-hander to be at full strength this season.
The 2014 NL Rookie of the Year, deGrom went 7-8 with a 3.04 ERA last season. He threw 148 innings over 24 starts.
After losing three straight starts, the right-hander did not pitch after Sept. 1 and had surgery later that month on the ulnar nerve in his right elbow. He is expected to be ready for spring training.
Harvey can earn $75,000 in performance bonuses: $25,000 each for 150, 160 and 170 innings. DeGrom can make an extra $50,000: $25,000 each for 175 and 200 innings.
Infielder Wilmer Flores and the Mets exchanged arbitration figures. He asked for $2.2 million and the team offered $1.8 million. The fan favorite made $526,014 last year while hitting 16 homers in 103 games and 307 at-bats.
---
---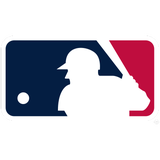 Get more from Major League Baseball
Follow your favorites to get information about games, news and more
---