Major League Baseball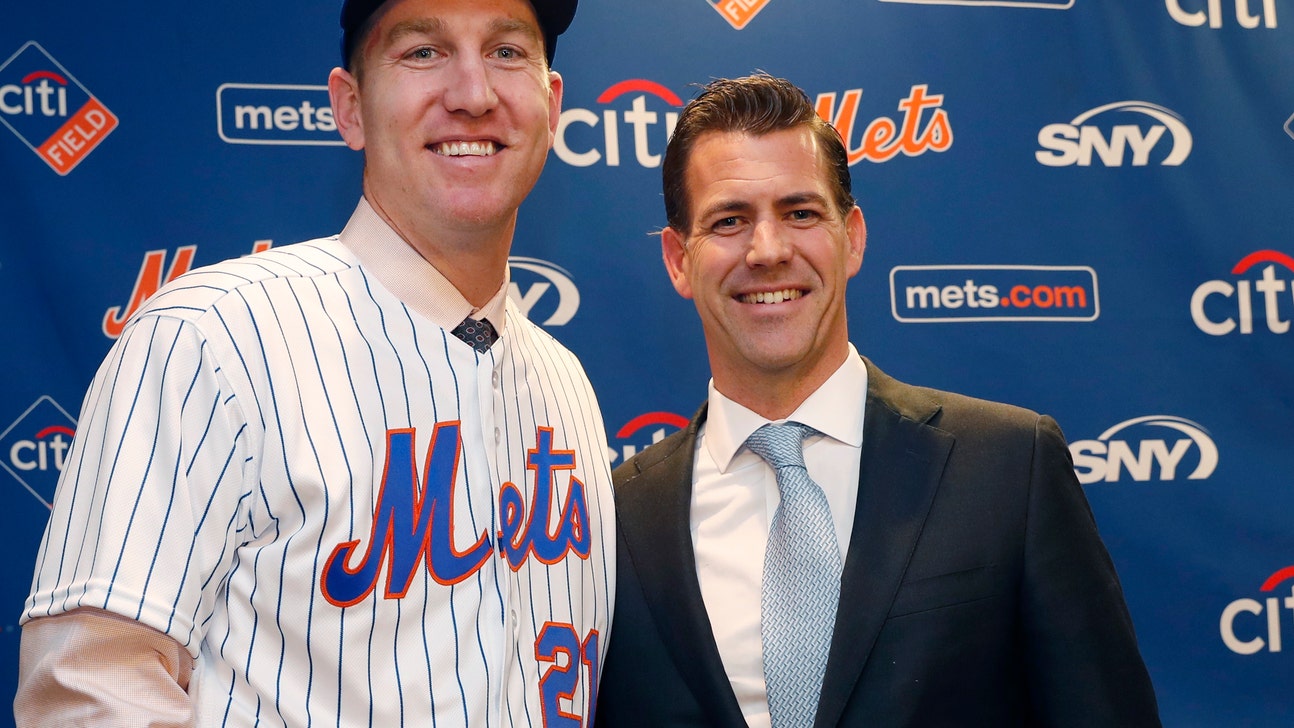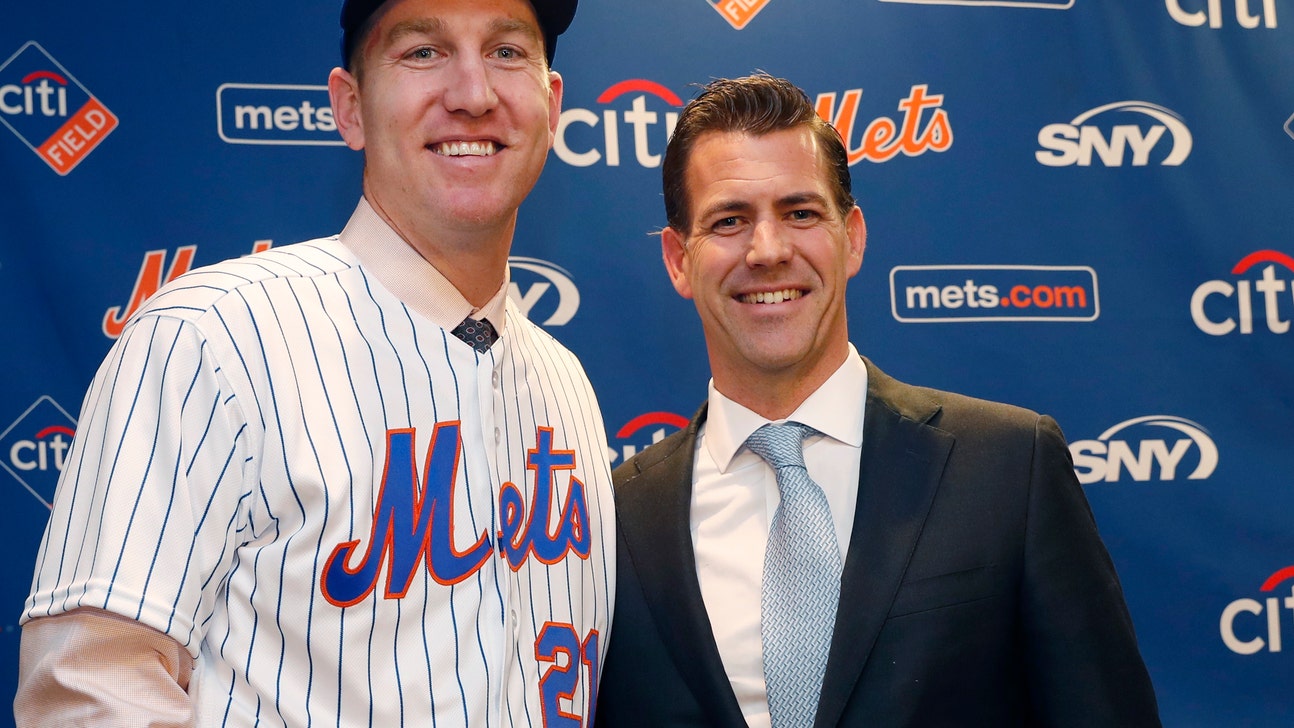 Major League Baseball
Mets say agent Brodie Van Wagenen agrees to GM deal
Updated
Mar. 4, 2020 6:29 p.m. ET
NEW YORK (AP) — When the New York Mets went looking for a general manager, they found one in a peculiar place.
On the other side of the bargaining table.
Longtime baseball agent Brodie Van Wagenen is switching roles to become GM of the Mets, the team announced Monday evening. Contract details were not disclosed.
"Brodie is an extremely knowledgeable, creative, progressive and collaborative leader, who I'm confident will lead us toward sustainable success," Mets chief operating officer Jeff Wilpon said in a statement. "I'm very excited for our fans to hear and see the direction Brodie outlined for us."
A news conference to introduce Van Wagenen was scheduled for Tuesday afternoon at Citi Field. He was chosen by Wilpon and his father, Mets owner Fred Wilpon, to replace Sandy Alderson, who took a leave in June following a recurrence of cancer. Alderson said the club's poor performance did not merit him returning.
And so, at the start of a pivotal offseason, the Mets' first pitch is a changeup.
"I'm beyond excited and motivated to take on this new challenge," Van Wagenen said. "I want to thank Fred and Jeff for believing in my vision and abilities. I look forward to beginning the progress of getting the Mets to contend for a championship year after year."
The 44-year-old Van Wagenen is swapping sides in labor relations. He has represented high-profile players all around the majors, including current Mets stars Jacob deGrom, Yoenis Cespedes and Todd Frazier. Van Wagenen also represented Mets minor leaguer Tim Tebow, the 2007 Heisman Trophy winner and former NFL quarterback.
Van Wagenen co-founded the baseball division of CAA Sports in 2006 and had been co-head of CAA Baseball. He emerged as New York's top choice for general manager from a list of 10-12 initial candidates. He must leave his clients and give up his career as an agent to take the job.
With buzz building about Van Wagenen flipping roles, players and rival agents around the majors have expressed concern about a potential conflict of interest — though the move is not unprecedented. Former big league pitcher Dave Stewart made the switch from agent to front-office executive with the Arizona Diamondbacks, and a couple of GMs in the NBA did the same.
NFL executive Mike Tannenbaum, vice president of football operations for Miami, worked as an agent between jobs with the Jets and Dolphins.
Following the Mets' second consecutive losing season, Jeff Wilpon said he would look outside the organization for the 13th GM in franchise history. He said he was open to "untraditional candidates" and preferred to have someone in place by the Nov. 5-8 general managers' meetings.
"Brodie showed us he is a progressive thinker, who is prepared for this role and has great baseball acumen," Fred Wilpon said. "Jeff brought forward an array of candidates and we all agreed that Brodie's high character, blend of analytics, scouting and development ideas illustrate why he will be successful in this role."
Tampa Bay Rays senior vice president of baseball operations Chaim Bloom was the other finalist.
Doug Melvin also had a second interview with ownership last week. But the former Texas and Milwaukee general manager was told days ago he was no longer in the running.
Alderson was hired as general manager in 2010. He helped lead New York to consecutive playoff berths in 2015 and '16, including a trip to the 2015 World Series.
Since he stepped down, baseball decisions have been made by the trio of assistant general manager John Ricco and special assistants Omar Minaya and J.P. Ricciardi, all reporting to the Wilpons.
Jeff Wilpon also said he would like Ricco, Ricciardi and Minaya to return — but that didn't guarantee they would be retained.
Van Wagenen was an agent at IMG from 2001 until joining CAA. He played college baseball at Stanford with Houston Astros manager AJ Hinch, and the two became good friends.
A native of California, Van Wagenen and his wife, Molly, have three children and live in Connecticut. Molly's stepfather was late astronaut Neil Armstrong, the first man to walk on the moon.
---
---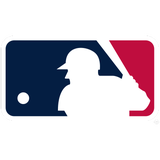 Get more from Major League Baseball
Follow your favorites to get information about games, news and more
---