Major League Baseball
Major League Baseball
Mets reliever Mejia banned for year for positive drug test
Published
Jul. 28, 2015 6:31 p.m. ET

NEW YORK (AP) Just back from an 80-game drug suspension, New York Mets reliever Jenrry Mejia was banned for an additional 162 games Tuesday by Major League Baseball following a second positive test for performance-enhancing substances.
The right-hander was suspended April 11 after testing positive for Stanozolol and said in a statement then ''I can honestly say I have no idea how a banned substance ended up in my system.''
This time he tested positive for Stanozolol and Boldenone, the commissioner's office said less than an hour before the first pitch of New York's 4-0 victory over San Diego. The two penalties cost Mejia $2,112,869 of his $2,595,000 salary this season.
''I was totally shocked. Incredulous - whatever the right term is - that this could happen so swiftly on the heels of a past suspension. Couldn't understand it,'' Mets general manager Sandy Alderson said.
Mejia returned to the mound July 12 and was 1-0 in seven games, pitching 7 1-3 scoreless innings. Because of the first suspension, he would have been ineligible for the postseason this year - if the Mets make it that far. He would, however, be eligible for the 2016 postseason.
The first time Mejia was banned, Mets officials expressed disappointment and anger. This time, Alderson was practically beside himself.
''I think not surprisingly there's a tremendous amount of disappointment. I think to some extent, anger. To some extent, amazement that this could happen so soon after a previous suspension was completed,'' he said. ''And some sadness, in the sense that this is having a tremendously adverse effect on a very promising major league career - and that's a shame. But the rules are the rules. We support the rules. And this is the consequence of making bad choices.''
The loss of Mejia was somewhat mitigated by the fact New York acquired experienced reliever Tyler Clippard from Oakland on Monday for minor league pitcher Casey Meisner.
Alderson said the deal was ''essentially done'' when the Mets received a call Monday from MLB informing them Mejia's suspension might be announced Tuesday or Wednesday.
''So our track in talking with Oakland about Tyler as well as other players was independent of this situation,'' Alderson said.
Because of the first suspension, Mejia was subject to six additional urine tests and three additional blood tests over 12 months following the violation.
His 162-game penalty matches the one served by Yankees slugger Alex Rodriguez last year for the longest PEDs suspension handed out to a major leaguer.
Mets manager Terry Collins said he saw a lot of players shaking their heads when he told the team about Mejia's punishment in the clubhouse before the game.
''First of all, I love Jenrry Mejia. I love him as a player. I love him as a person. Extremely, extremely disappointed in what's happened,'' Collins said.
Mejia was moved from the rotation to the bullpen last year and took over as the team's closer, saving 28 games and going 6-6 with a 3.65 ERA in 63 games, including seven starts.
He went on the disabled list April 8 this season with elbow inflammation, and his first suspension was announced three days later.
Alderson said he didn't know whether the second positive test was administered while Mejia was suspended or after he was reinstated from the restricted list July 7.
By the time he returned, Mejia had lost the closer role to best friend Jeurys Familia. But the Mets were still counting on Mejia to get important outs in the late innings as they try to make a playoff push down the stretch.
''We can't do anything about it. We have to pick up and move forward,'' fellow reliever Bobby Parnell said. ''I still consider him a friend. ... Obviously, he's got some personal things going on outside this clubhouse.''
Alderson was asked if it was fair to assume Mejia's career with the Mets was over.
''I wouldn't want to be that hasty today. But when you just think about the total suspension, when he might be able to return, the commitment that that would require from us, it's something we're going to have to think about. Obviously, we're disappointed, and we'll see where it goes,'' Alderson said.
''I think trust plays a big part. It's not just a matter of trust, it's a matter of reliability,'' he added. ''So dependability, consistency, those are all important considerations.''
Mejia will miss the final 63 games this season. If the Mets don't reach the playoffs, he must sit out the first 99 games next year.
NOTES: Clippard was added to the 25-man roster, and the Mets activated LHP Jonathon Niese from the paternity leave list. RHP Logan Verrett was optioned to Triple-A Las Vegas, and Mejia was placed on the restricted list.
---
AP Baseball Writer Ronald Blum contributed to this report.
---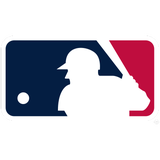 Get more from Major League Baseball
Follow your favorites to get information about games, news and more
---