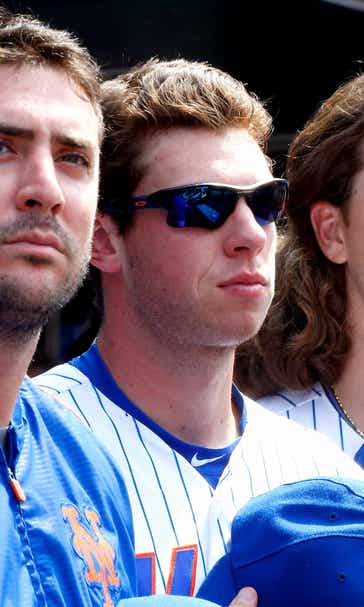 Mets offseason preview: Keep young rotation intact for another run
November 2, 2015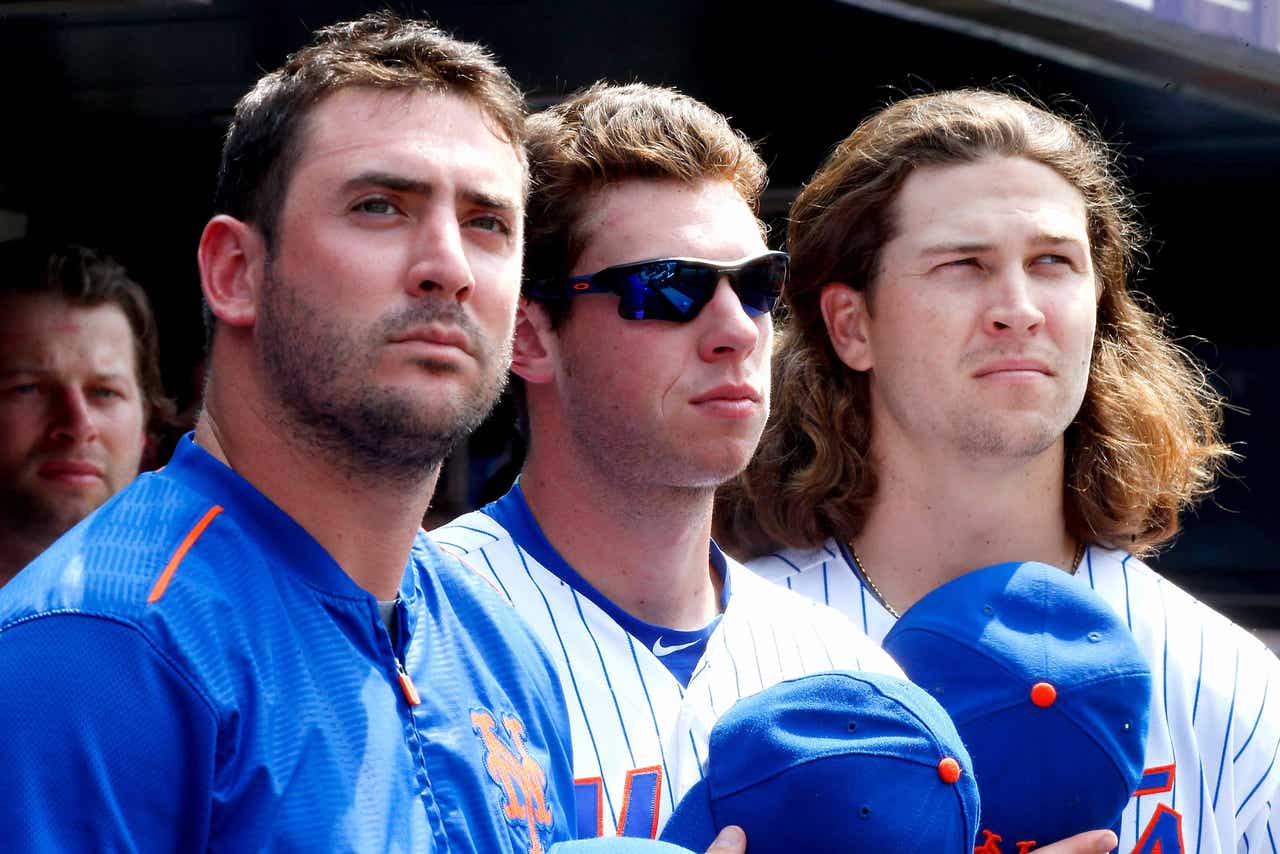 After a magical postseason run, the Mets fell short of their World Series aspirations with a heartbreaking loss to the Kansas City Royals in Game 5 on Sunday.
Despite a few major decisions that the front office must make in the offseason, New York is aligned for another deep postseason run in 2016 that could very well emulate the Royals' glorious return after losing to the Giants in the 2014 World Series.
Three things New York must address this offseason:
1. Re-sign Cespedes; be smart with Murphy. The Mets have two important decisions to make with impending free agents Yoenis Cespedes and Daniel Murphy, both of whom didn't make the decisions any easier on New York's front office with their performances in the postseason.
After propelling the Mets to an inspiring second-half turnaround that boosted them to a postseason berth, Cespedes performed miserably in the postseason, hitting .222 (12 for 54) with a .232 OBP, making careless plays in the outfield, and only notching three hits in 20 at-bats (.150) in the World Series. Nonetheless, if it weren't for Cespedes, there is no chance the Mets would have been in the postseason to begin with.
Considered one of the worst offenses in baseball prior to Cespedes' arrival, New York ranked 28th in MLB in runs (310) prior to the All-Star break; however, upon acquiring Cespedes, in addition to key acquisitions Juan Uribe and Kelly Johnson, the team began pelting the ball and ranked third in runs scored after the All-Star break (373).
Although Cespedes went cold in a 14-game stretch when the Mets needed him the most, they will need a steady bat in the middle of their lineup over a 162-game season in order to consistently put runs on the board. He won't come without a hefty price tag, but he'll be worth every penny if he can hit 35 home runs and drive in 105 runs like he did last season.
The decision on Murphy won't be cut-and-dry. The second baseman hit seven home runs and drove in 11 runs during the postseason and made history by slugging homers in six consecutive playoff games, but the Mets have to deliberate diligently on whether or not to bring him back.
After boosting the Mets to the World Series with game-changing performances in the NLDS and NLCS, Murphy faltered in the World Series, notching a mere three hits in 20 at-bats, failing to drive in a run in five games, and making a few critical errors in the field. His stellar performance in the Division and Championship Series will likely swell his price tag in free agency, which could make bringing him back to New York a risky move financially.
2. Keep pitching core intact no matter what. There will surely be a stampede of general managers pursuing the Mets' pitchers after what they displayed in the postseason; however, New York's front office needs to keep its legion of young starters together at all costs.
Matt Harvey, Jacob deGrom, Noah Syndergaard and Steven Matz combined for 84 1/3 innings as starters this postseason, in which they compiled 93 strikeouts and a 3.20 ERA. The Mets have a once-in-an-era young pitching staff that has the potential to lead them to many deep postseason runs for years to come, much like the 1990s Atlanta Braves staff did.
In addition to the quartet that pitched in this year's postseason, the Mets also have 25-year-old right-hander Zack Wheeler waiting to return to the rotation after rehabbing from Tommy John surgery. Wheeler posted a 3.50 ERA with 271 strikeouts in 285 1/3 innings in his first two seasons, and has flashed periods of dominance in his fledgling career.
New York's front office will undoubtedly be tempted with appealing offers for their young starters this offseason, but its rotation for next season should be some variation of the following: Harvey, deGrom, Syndergaard, Matz and Wheeler.
3. Bring back Bartolo. As long as Bartolo Colon remains an active player, he should be in a New York Mets uniform. At age 42, Colon demonstrated just how valuable he still is. After winning 14 games in the regular season, Colon was very good as a reliever in the postseason (barring a bases-clearing double he allowed in Game 5), posting a 2.08 ERA with seven strikeouts in 8 2/3 innings.
With the rotation slated to be full of 20-something aces in 2016, Colon could play a similar long-relief role in the regular season for the Mets and also serve as a spot starter should anyone in the rotation need rest or get injured. The beloved clubhouse figure could also serve as a valuable mentor to New York's young bucks.
Entering his age-43 season, Colon will likely fetch around $8-10 million in free agency, which would be a worthwhile deal for the Mets to keep the man who continues to defy time and gravity.
---
---