Major League Baseball
Major League Baseball
Mets get Cespedes at trade deadline
Published
Jul. 31, 2015 8:56 p.m. ET

NEW YORK (AP) The Mets finally landed the bat they were looking for in Yoenis Cespedes just ahead of Friday's trade deadline, and Cole Hamels confirmed he blocked a trade to Houston before Philadelphia dealt its ace to Texas.
Sixteen trades were made Friday ahead of the annual deadline for deals without waivers, but San Diego was among the buyers, not the sellers, to the surprise of some.
Hamels was the only top starting pitcher dealt following earlier trades that sent Scott Kazmir to Houston, Johnny Cueto to Kansas City and David Price to Toronto. The Blue Jays scheduled a blowout news conference at Rogers Centre to introduce Price, but instead the left-hander was sidetracked by a blowout to one of the tires on his gray sports car
The 2012 AL Cy Young Award winner, traded by Detroit on Thursday, tweeted just after 10 a.m. saying he'd blown a tire. About an hour later, he posted again to say he couldn't find anyone to fit a new tire on his car.
Blue Jays fans tweeted back, telling him they'd pick him up wherever he was waiting. One fan cautioned ''If you change the tire..RIGHT HAND ONLY!!!''
''I got the extra tire put on and the guy was like `Where are you headed?''' Price said. ''I was like `I'm going to Toronto,' and he was like, `You can't make it there on this tire.' I went to Discount Tires. They didn't have a tire to fit my back tire, and then I just had to sit in a Target parking lot and wait for the tow truck to come and wait for my ride to arrive.''
Eleven of 15 AL teams began the day within five games of a playoff berth, and seven of 15 in the NL, where the races are more defined.
''There are a lot of buyers out there,'' Mets general manager Sandy Alderson said. ''And that probably has something to do with the second wild card, and maybe just the reality of that second wild card has sunk in, and the tightness of various races around both leagues.''
Cespedes, eligible for free agency after the season, hit .293 with 18 home runs and 61 RBIs in 102 games for the Tigers. Seeking to make the playoffs for the first time since 2006, the Mets have a talented starting rotation but rank last in the majors in runs and batting average, and 29th in on-base percentage and slugging.
''He's a very dynamic player,'' Alderson said. ''We think he's going to impact us in a number of different ways. But I think also just his presence in the lineup and his presence on the team will raise the energy level - and I hope it raises the energy level in the dugout and in the stands. I think that this is the kind of player that could have a big impact both in terms of the game on the field and how the team is perceived.''
New York already had added infielders Juan Uribe and Kelly Johnson, and reliever Tyler Clippard. The moves increased New York's payroll by about $8.2 million within the last week. Milwaukee general manager Doug Melvin said a trade fell through Wednesday night that would have sent outfielder Carlos Gomez to the Mets.
''When you're in the hunt, what you want is general managers on your team to be somewhat aggressive,'' injured third baseman David Wright said as news of the Cespedes trade was breaking. ''And it seems like Sandy has done that. So give him credit.''
Texas completed its deal to acquire Hamels and left-handed reliever Jake Diekman for left-hander Matt Harrison and five prospects. The Rangers will receive $9.5 million - $7 million in 2016 and $2.5 million in 2018 - to offset part of the contract for Hamels, who is due $22.5 million per season through 2018 with a club option for 2019.
''I'm excited to start the next chapter of my baseball life,'' Hamels said. ''They have a lot of great players and there's always a chance in that league. I don't think they are too far away, even this year.''
Hamels, 6-7 with a 3.64 ERA, figures to be part of a rotation next year with Japanese ace Yu Darvish, who had Tommy John surgery in March. Hamels, who had a limited no-trade provision, vetoed a deal to the AL West-leading Houston Astros.
''You don't want to say no to anybody and you don't want to let a city down or an organization down,'' Hamels said. ''But you want to do what's best not just for my baseball career, but for my family.''
Philadelphia got Double-A catcher Jorge Alfaro, outfielder Nick Williams and right-hander Jake Thompson - three of the Rangers' top prospects - and Triple-A right-handers Jerad Eickhoff and Alec Asher.
''We're in a world where teams are buying talent. This is one of the ways we can use our economic muscle to buy talent,'' Phillies general manager Ruben Amaro Jr. said. ''We bought talent with talent, and we bought talent with dollars and cents, as well. Based on all the information that we had and the package we ended up getting, we think we used our money wisely.''
Toronto acquired right-hander Mark Lowe from Seattle and outfielder Ben Revere from Philadelphia, following up on its deals for All-Star shortstop Troy Tulowitzki, reliever LaTroy Hawkins and Price.
''We're excited and I love the fact that we were in a position to do some things and be this close,'' Toronto general manager Alex Anthopoulos said.
Among other deals:
-The Chicago Cubs acquired right-hander Dan Haren and $500,000 from Miami and right-hander Tommy Hunter from Baltimore for outfielder Junior Lake.
-The Orioles got outfielder Gerardo Parra from Milwaukee.
-San Diego obtained left-hander Marc Rzepczynski from Cleveland.
-Pittsburgh got left-hander J.A. Happ from Seattle and first baseman Michael Morse from the Los Angeles Dodgers.
-Minnesota acquired right-hander Kevin Jepsen from Tampa Bay..
---
AP Baseball Writers Mike Fitzpatrick and Howie Rumberg; AP Sports Writers Stephen Hawkins and Rob Maaddi; and AP freelance writer Ian Harrison contributed to this report.
---
---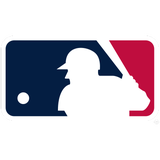 Get more from Major League Baseball
Follow your favorites to get information about games, news and more
---