Major League Baseball
Major League Baseball
Mets finish strong homestand by edging Marlins
Published
May. 31, 2009 11:55 p.m. ET

The worse the New York Mets feel, the better they seem to play.

John Maine shut down Florida again before becoming the latest Mets player sidelined by sickness or injury, and New York held off the Marlins 3-2 on Sunday to cap a hectic month marked by gritty success.

"Our pitching has really stepped up for us," manager Jerry Manuel said.

David Wright made a diving grab to start a rally-killing double play, and the depleted Mets completed a 5-1 homestand to finish 19-9 in May. After taking two of three from Florida, they have won 11 of the past 14 games at their new home, Citi Field.

"It's obviously been a month where we've had some injuries and guys haven't felt 100 percent - or anywhere near 100 percent," Wright said. "To go out there and fight through it and to have the success we've had is pretty impressive, and I think everybody should be very proud of that."

Bobby Parnell escaped an eighth-inning jam and Francisco Rodriguez struck out three in a hitless ninth for his 14th save in 14 chances.

Missing injured regulars Jose Reyes, Carlos Delgado and Ryan Church, New York got RBI doubles from Omir Santos, Fernando Martinez and Angel Pagan - who left in the fourth with discomfort in his right groin.

Pagan started in center field for All-Star Carlos Beltran, who sat out with a stomach virus.

Maine (5-3) apparently caught the bug, too, and lost his lunch during the game. Feeling ill, he was lifted after six shutout innings and 82 pitches.

"It's something that came on this morning. About the third inning I really started feeling it. I tried as hard as I can trying to keep it down and I just couldn't after the sixth inning," Maine said. "I think I still could have pitched, but then again, why take that risk when you've got such a good bullpen?"

So how do the rest of the Mets avoid getting sick on their upcoming trip to Pittsburgh and Washington?

"I need one of those masks," Wright said. "Just stay away from the sick people, quarantine yourself I guess. I won't be having dinner with John Maine or Beltran tonight."

Maine improved to 5-1 with a 2.21 ERA in nine career starts against the Marlins. He has a 2-0 mark in three outings this season, allowing two earned runs and six hits over 17 innings.

Showcasing an improved changeup, Maine struck out five and walked two, sending the Mets to their seventh victory in nine games following a four-game slide.

The right-hander has held Marlins hitters to a .162 batting average during his career, the lowest mark for any pitcher with at least six starts against Florida.

"When he's in the strike zone, he can be tough," Florida's John Baker said.

Hanley Ramirez had three hits for the Marlins, including an RBI single.

Chris Volstad (4-4) allowed three runs and six hits in seven innings. He had won two consecutive starts since a three-game skid.

"Vollie was outstanding. We just didn't get the big knock," Florida manager Fredi Gonzalez said. "He really deserved a better fate."

Three straight Marlins starters have gone at least seven innings for the first time since four in a row did it Sept. 14-18. Florida begins an 11-game homestand Monday night against Milwaukee.

Leading 3-0, the Mets handed the ball to setup man J.J. Putz in the eighth. He gave up a one-out walk and a single before Emilio Bonifacio's RBI single brought Manuel out of the dugout.

He called on Parnell, who allowed a run-scoring single by Ramirez that made it 3-2 and put runners on the corners. But the hard-throwing rookie struck out Mets nemesis Jorge Cantu and retired Jeremy Hermida on a long fly to left.

A walk to No. 8 batter Wilson Valdez and a sacrifice bunt by Maine set up Pagan's two-out RBI double in the third.

Pagan pulled up hobbling while pursuing Ramirez's double off the left-center fence in the fourth. He went for an MRI and was replaced in center by Jeremy Reed.

The Mets said Pagan is day to day, but Manuel expects to be without him for at least a little while.

With runners at the corners in the sixth, Wright made a tough catch of Cantu's low liner to third and threw across the diamond for an inning-ending double play.

Martinez and Santos added RBI doubles in the seventh off Volstad.


Notes


Florida took two of three from the Mets twice in April, including one series at Citi Field. ... The Mets are 17-9 at home and 15-9 against the NL East ... The Marlins fell to 16-10 against division opponents. They are 12-22 against right-handed starters. ... Maine also pitched 7 2-3 hitless innings against Florida on Sept. 29, 2007, before allowing an infield single to Paul Hoover. Maine struck out a career-best 14 in that game.
---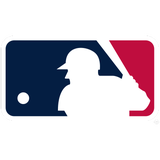 Get more from Major League Baseball
Follow your favorites to get information about games, news and more
---