Major League Baseball
Major League Baseball
Mets' Dickey may pitch every 4th day
Published
Jun. 19, 2012 1:00 a.m. ET

The idea is certainly appealing to the New York Mets: R.A. Dickey on the mound every four days instead of five.
Dickey puts less stress on his arm than a conventional pitcher because he features a knuckleball. So he probably needs fewer days of rest between starts. And with Dickey the most dominant force in baseball right now, Mets manager Terry Collins acknowledged the thought of starting his unlikely ace more often than usual is definitely tempting.
''Absolutely,'' Collins said Tuesday. ''Theoretically, he probably needs three days.''
Still, the Mets have no plans to try it at this point, though Collins conceded that if they make the playoffs they'll have a potential weapon most other teams wouldn't.
''Everything looks great now - it's June. Ask him how he felt last September. He was tired,'' Collins said. ''And the one thing we aren't going to do is look up in August and have this guy worn out because we're bringing him back on three days' rest.''
Collins said he and pitching coach Dan Warthen mapped out the whole scenario last month, curious what it would look like for the entire rotation. In the end, they decided to scrap it.
''Maybe we were going to try it for a month to see if it would work,'' Collins said. ''We just haven't been brave enough to try it just yet, because I think it just screws up the other guys also.
''I was more concerned about the other guys. I'm not really worried about R.A. as much. But I do believe that because it would be such a drastic change, I think he'd fatigue,'' the manager said. ''I just wanted to see what it would look like. Dan and I sat down and ran the thing out and didn't really like the way it looked and the way that it would affect (Dillon) Gee and Jon Niese. So we kind of canned it.''
The 37-year-old Dickey (11-1) became the first major league pitcher in 24 years to throw consecutive one-hitters Monday night in New York's 5-0 victory over the Baltimore Orioles. He has not yielded an earned run in 42 2-3 innings and entered Tuesday tied for the major league lead in ERA (2.00), strikeouts (103) and complete games (three).
With an uncanny ability to control a knuckleball that he often throws more than 80 mph, harder than virtually anyone else who's made a living with the pitch, Dickey has an amazing 71 strikeouts and six walks in his last seven starts. He has won six straight outings and nine consecutive decisions.
But just because he's a knuckleballer, that doesn't mean his arm is invincible.
''You talk to any doctors and they'll tell you, no matter who it is, there's only so many bullets. And when you're going to break, you're going to break,'' Collins said. ''He's still got to throw - even though maybe he's not a plus-plus power guy - that's still a lot of pitches. That's a huge workload, trying to do that. And no disrespect, but 37 years old, that's a lot of work. ... Just because he doesn't throw 95 (mph) doesn't mean there's not wear and tear in that shoulder.''
Collins said the team hasn't approached Dickey about pitching every fourth day, which was the norm for most starters until a few decades ago.
Dickey said he'd be open to speaking with his manager about the idea, but he's not sure he would agree to it - and he's not certain it would be the best thing for the team.
''I could get out there and pitch probably every fourth day. How effective I would be, I don't know,'' he said. ''I like the routine that I've been in.''
Dickey said the most taxing part of working regularly on three days' rest might have nothing to do with his arm.
''Maybe your brain, to be honest. I mean, it's a mental grind. Not that I don't love the challenge of that, but it's just all of it. You know, conglomerately. You feel it in your feet, your knees, your joints, your hips. I know I move around out there like an 18-year-old, but I'm not,'' Dickey said with a smile. ''I think I would have to condition myself differently for it.''
The only active knuckleballer in the majors, Dickey has made five straight starts with no earned runs allowed and at least eight strikeouts. The Mets said that's the longest streak of its kind in big league history, according to the Elias Sports Bureau.
Now some are wondering whether his incredible success story might convince more pitchers to take up the knuckleball.
''It could,'' Braves manager Fredi Gonzalez said at Yankee Stadium. ''I think it would be more on the individual to take that step, rather than the team. It takes a lot. A guy might have to go down to the independent leagues to work on it. It's not easy.''
Orioles manager Buck Showalter agreed.
Instrumental in persuading Dickey to remake himself into a knuckleballer when both were with the Texas Rangers, Showalter called the right-hander's situation back then ''the perfect storm.'' He said a successful conversion depends on a wide range of factors, everything from a pitcher's personality to his fingernails.
Showalter even thinks Dickey was helped by the fact that he's missing a key ligament in his pitching elbow, which allowed him to practice throwing his knuckler all the time without hurting his arm.
Years later, Dickey and the Mets are reaping the benefits.
---
AP Baseball Writer Ben Walker at Yankee Stadium contributed to this report.
---
---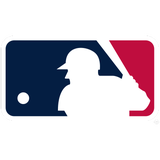 Get more from Major League Baseball
Follow your favorites to get information about games, news and more
---