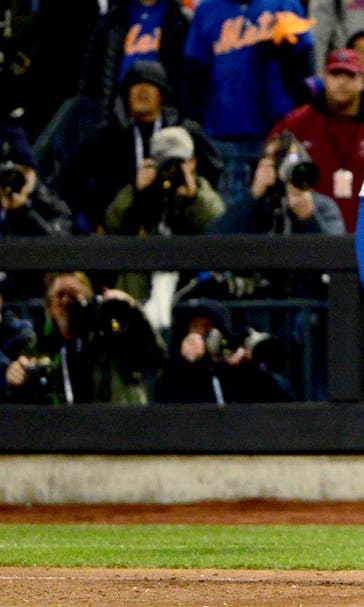 Mets' Cespedes' base-running gaffe ends Game 4 of World Series
November 1, 2015

It's Halloween and weird things are happening in Game 4 of the World Series.
First, Kansas City Royals outfielder Alex Rios lost track of the outs, leading to a New York Mets run in the third inning.
Later in the game, Mets infielder Daniel Murphy missed a routine groundball, allowing the Royals to plate the game-tying run -- and the weirdness didn't end there.
In the bottom of the ninth inning with the Mets down by two runs, Lucas Duda stepped up to the plate with one out, men on first and second. Duda hit a lazy liner to third base for the second out, but Yoenis Cespedes was inexplicably caught off the bag. A simple throw to first base completed the double play, ending the game.
Naturally, Twitter erupted after the play:
The play was undoubtedly...haunting...but the Mets will have to turn the page quickly as they look to dig out of a 3-1 deficit in the series with Game 5 on Sunday.
---
---