Major League Baseball
Major League Baseball
Mets 9, Rockies 5
Published
May. 12, 2011 10:58 p.m. ET

Another rough outing left Colorado ace Ubaldo Jimenez still searching for his first win six weeks into the season.
Jimenez was in trouble from the outset, giving up the first of Carlos Beltran's three home runs in the first inning as the New York Mets beat the Colorado Rockies 9-5 Thursday in a game delayed more than two hours by rain.
''You tip your hat. He did great today,'' Jimenez said of Beltran. ''He got some good counts, especially with the last two home runs that he hit. The one against me was the first pitch. He just jumped on it.''
Beltran homered from both sides of the plate and reached all parts of the ballpark with his three two-run homers: straightaway center in the first, deep left in the seventh and into the right-field seats in the ninth. The switch-hitting outfielder became the eighth Mets player to hit three in a game.
Reyes hit a two-run single in the fourth that chased Jimenez (0-3) from the game. He lasted just 3 2-3 innings in his shortest stint of the season, surrendering five runs and three hits while walking six, matching a career high.
''I felt good,'' Jimenez said. ''But today probably I was trying to be a little bit too fine. I was trying to hit the corners instead of throwing the ball down the middle and making them swing the bat.''
Jimenez, who already had six wins at this point last season, has hardly been his All-Star self. His blazing fastball has been very hittable and his pinpoint command spotty. He showed signs of getting back on track in his first quality start of the season last Friday at San Francisco, but then struggled against the Mets.
''The only thing I can do is keep working hard every day and keep trying to get better,'' Jimenez said. ''I'm not going to get frustrated. I know I'm not doing anything good for the team, but hopefully there's a time where I'll start doing good.''
With San Francisco beating Arizona earlier in the day, Colorado fell out of at least a tie for the lead in the NL West for the first time since April 5. The Rockies have now dropped six of their last seven contests, including two of three against the Mets, a team they swept in a four-game series at Citi Field last month.
''We deserved to fall out of first place today with the way we played, so hopefully it will be a wake-up call for us and we'll turn it around soon,'' Helton said.
The same goes for the team's struggling ace.
''It looks like he's finding it sometimes and is searching for it other times,'' Helton said of Jimenez. ''I don't know anything about pitching, but I am looking forward to having him out there. I look forward to every time he pitches.''
Relying on his curveball, Jonathon Niese (2-4) was solid for 6 1-3 innings, allowing solo homers to Jonathan Herrera and Helton.
Niese was pulled with one out in the seventh as the lefty gave up three straight singles, including a run-scoring liner up the middle by pinch-hitter Alfredo Amezaga. Michael O'Connor came in and allowed a two-run double to Seth Smith, cutting New York's lead to 7-5.
Former Rockies reliever Taylor Buchholz stopped the rally by getting Troy Tulowitzki to line out to deep left with two outs and two on.
Jason Isringhausen pitched a rocky eighth, giving up a walk and a single to begin the inning.
Dexter Fowler, sore left knee and all, bunted the runners into scoring position. But Isringhausen settled down, striking out Jose Morales and inducing pinch-hitter Jason Giambi to fly out to center.
Beltran's third homer of the game in the ninth gave the Mets a four-run cushion.
The game was delayed for 2 hours, 10 minutes as a spring storm moved through the area for a second straight day. The mixture of rain and snow that fell Wednesday led to the finale of the three-game series being pushed back 24 hours, keeping the Mets in the Mile High City an extra night and leaving the team scrambling to locate an extra night's lodging as they switched hotels.
Notes: Rockies RHP Aaron Cook said the fractured finger on his pitching hand was ''all healed up'' and that he anticipates making a few starts at Double-A Tulsa and another at Triple-A Colorado Springs before coming off the disabled list. ... The Mets recalled OF Fernando Martinez from Triple-A Buffalo to take Davis' spot on the roster. ... OF Carlos Gonzalez matched a career best by drawing three walks. ... Herrera's homer was the first for the switch-hitter batting from the right side.
---
---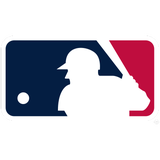 Get more from Major League Baseball
Follow your favorites to get information about games, news and more
---