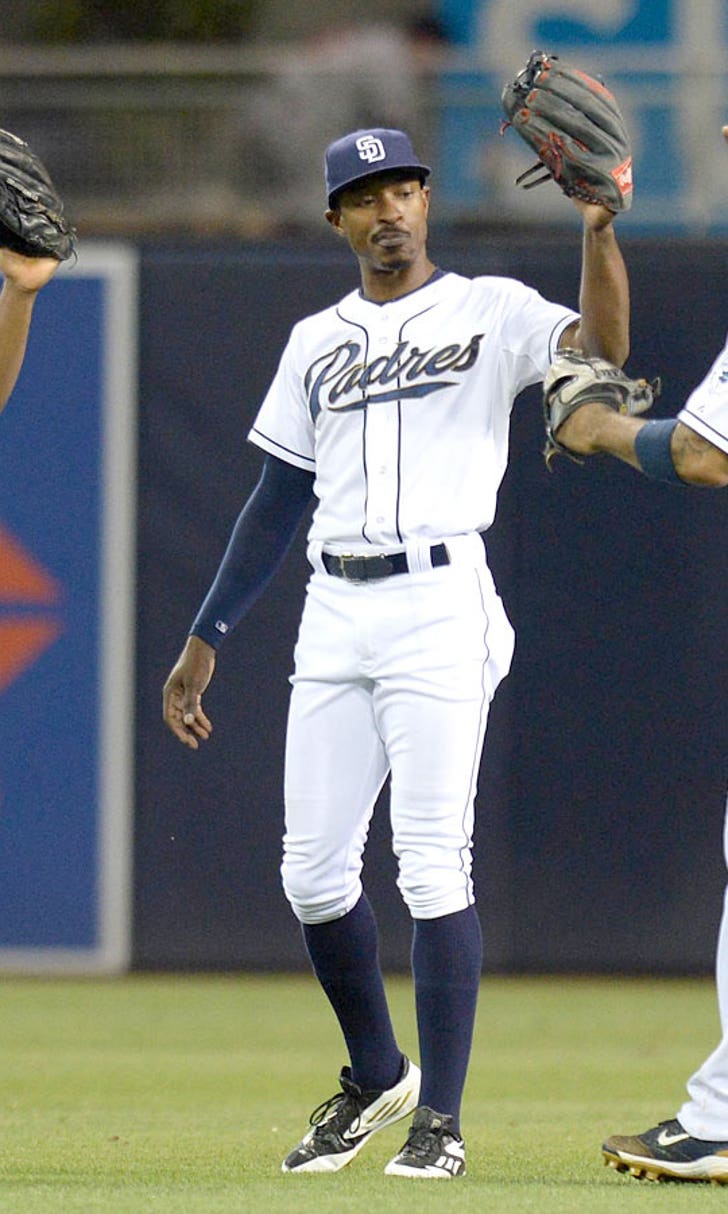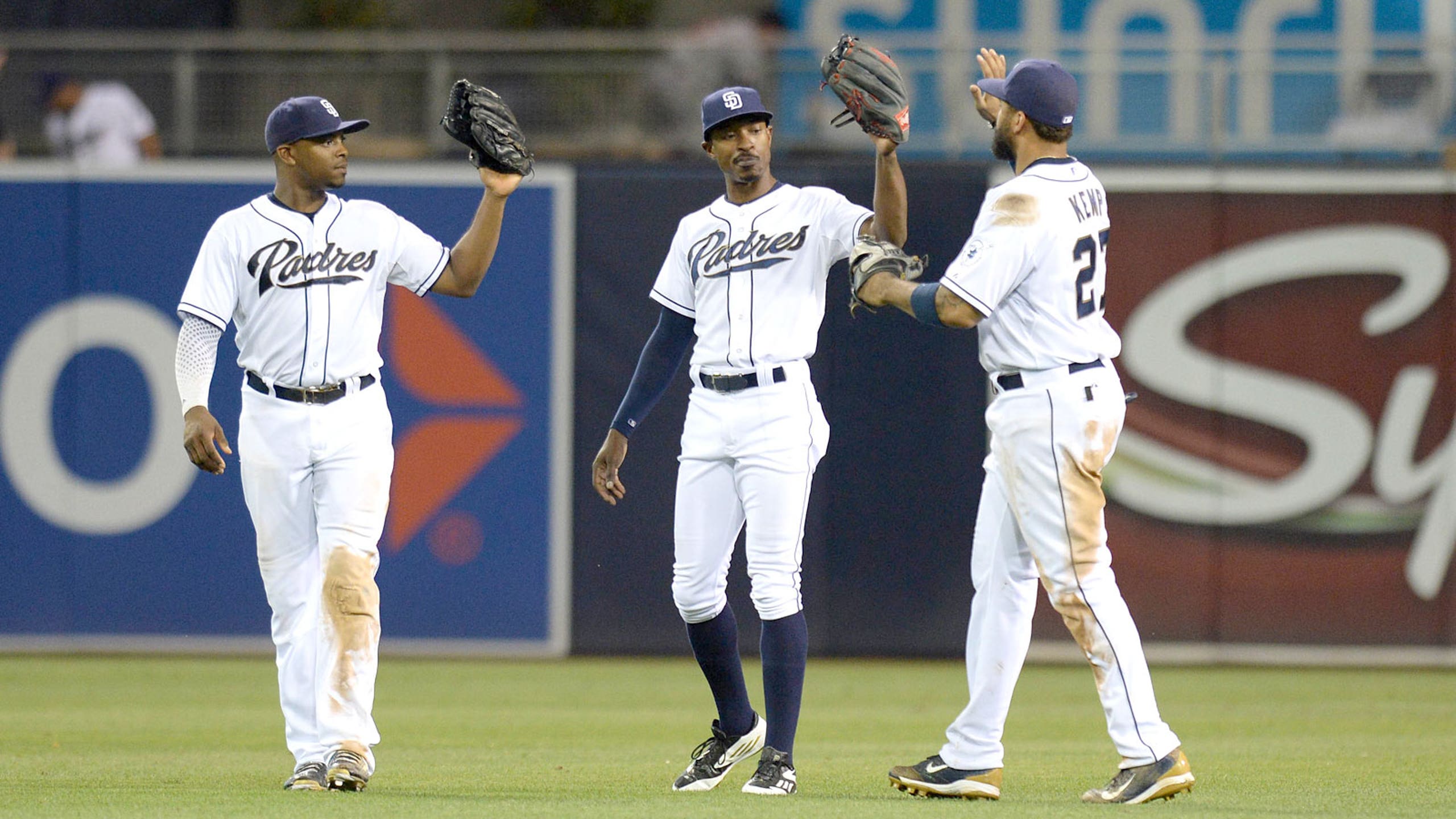 Melvin Upton records fraternal first with brother Justin in huge game
BY foxsports • August 19, 2015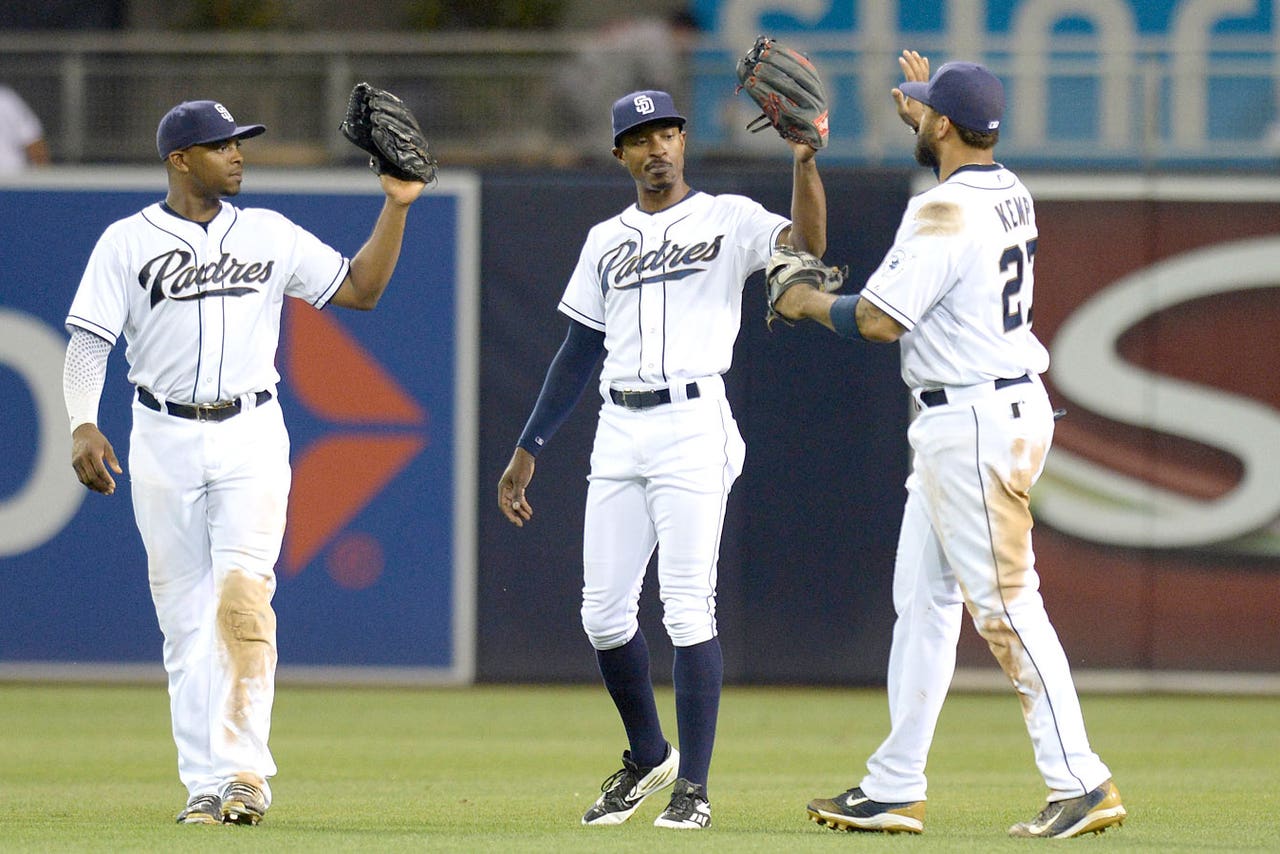 Melvin Upton Jr. has hit 144 home runs in his MLB career, but there was an idiosyncrasy to a home run he hit on Tuesday that will make it one he'll never forget.
Amid another rough season at the plate for Upton, the 30-year-old outfielder had a tremendous game on Tuesday, crushing two home runs and driving in five runs while going 3 for 4, only his second three-hit game of the season.
While such a productive game at the plate will remain at the vanguard of Upton's memory for some time, he achieved something during the game that made it even more memorable for him.
On his first homer of the night in the bottom of the sixth, Upton drove in his younger brother Justin, the first time he has plated his brother on a home run in the three years the two have been playing with each other in Atlanta and now in San Diego.
"Finally, the big brother drove the little brother in for a change," Melvin said.
While Tuesday night marked a first for Melvin, Justin has already achieved the feat four times in his career, which one would expect given that Justin has hit 50 more round-trips (76) than Melvin has over the past three seasons.
Melvin's big night came as no surprise to him or the Padres coaching staff, as he has been working hard to break his season-long slump.
"When I play, I am in there and grinding, and when I am not [playing], I am doing the same. I haven't swung the bat the way I have particularly wanted to, but I don't feel like my at-bats have been completely terrible at the same time," Upton Jr. said after Tuesday's game. "I think it's just a product of the work I have put in and the hitting coaches being behind me, helping me believe in what I am doing, and it's good to see a flash of it tonight."
After Tuesday night's game, Upton is now hitting .242/.302/.414 with five home runs, 13 RBI, and seven stolen bases.
"Melvin's been kind of quietly getting some key hits, contributing to some wins, but that was a breakout performance," Padres interim manager Pat Murphy said. "The hitting coaches are working with Melvin every day. Letting him play all three games in Colorado was by design. He's put together some good at-bats. I think it's a combination of what he's done in the cage with our guys and some confidence."
(h/t MLB.com)
---
---