Major League Baseball
Major League Baseball
McLane puts Astros up for sale
Published
Nov. 19, 2010 12:00 a.m. ET

Houston Astros owner Drayton McLane is putting his franchise up for sale.
The 74-year-old McLane said he's retained the New York investment firm Allen and Company to help him unload the team he purchased in November 1992 for about $117 million.
KRIV-TV first reported McLane's agreement with the investment firm. Steve Greenberg, son of Hall of Fame slugger Hank Greenberg, is the firm's managing director.
McLane met with team employees on Friday before making a formal announcement at a news conference at Minute Maid Park. His wife, Elizabeth, and two adult sons, Drayton III and Denton, sat in the front row.
''It's time to change and move forward,'' McLane said. ''It's been a wonderful experience and a great ride.''
Greenberg said McLane has not settled on an asking price, nor does he have a specific buyer in mind. But Greenberg said he's already fielded inquiries.
''The Astros are a great sports franchise in a great city,'' Greenberg said. ''It's a lot of work, it takes time, but I think we'll have a good result.''
In August, an investment group led by former Astros pitcher Nolan Ryan purchased the Texas Rangers through an unusual bankruptcy auction for $593 million - about $100 million more than its starting bid. Ryan's group beat out a group of investors led by Houston businessman Jim Crane and Dallas Mavericks owner Mark Cuban.
Cuban said in an e-mail to The Associated Press that he had no interest in purchasing the Astros.
Greenberg said the Rangers sale will have little bearing on the price tag for McLane's team.
''The market will really determine what it is,'' Greenberg said. ''Baseball is in great shape, and the Astros are a great franchise. So, we'll let the market determine the price. We're not going to set any price. We'll let people come to us and tell us what they think.''
While McLane and Greenberg answered questions, work crews installed a new scoreboard at Minute Maid Park, the Astros' home since the 2000 season. McLane is pouring $12 million into stadium renovations, one enticement for a potential buyer.
Another big selling point is the team's new deal with the NBA's Houston Rockets to create a regional sports network that will begin airing Rockets games in 2012 and Astros games in the 2013 season.
Greenberg said the establishment of the regional TV network boosts the Astros' value immensely.
''The television deal puts it in the class with the Yankees, Mets, Red Sox and a handful of others who have their own cable television outlet,'' Greenberg said. ''It enhances the overall asset. It creates growth and stability on the television side, that otherwise would be dependent on some third-party to deliver for you.''
McLane, who made his fortune running the family's wholesale grocery business, has been considering selling the team for at least two years.
He turned down an offer from Crane in October 2008 and was approached by an investment group a year later. McLane gave the group an exclusive 30-day negotiating window to make him an offer, but no deal ever materialized.
McLane said his decision to finally fully commit to selling the team was based mostly on family considerations.
''We're just firing the pistol today,'' he said. ''We had gone along for 18 years, and how our family needs to look at it, we just need to do stronger strategic financial planning for the future.''
McLane emphasized Friday that he's in no rush to sell the team. He said the process could take ''three months or three or four years.'' Greenberg said the normal timeline for such a deal runs about six to 12 months.
McLane is a fixture at Astros home games, sitting in the front row behind home plate. The franchise, which will play its 50th season in 2011, has reached unprecedented success with McLane as the owner, making the playoffs six times in the last 14 years.
The Astros won the NL Central in 1997, '98, '99 and 2001 and earned wild-card berths in 2004 and '05. But Houston has finished with a losing record in three of the past four seasons, and attendance has dwindled as the team has moved forward after the departure of its most recognizable stars.
Team icons Jeff Bagwell and Craig Biggio were both gone by the 2008 season, and Houston traded pitching ace Roy Oswalt and five-time All-Star Lance Berkman in 2010.
Houston ranked 16th in home attendance in 2010, averaging 28,783 fans. The Astros drew an average home crowd of 37,318 in 2006.
McLane painted a positive outlook for the future, though, starting with the team's young nucleus of talent. He also mentioned the team's charitable contributions to the Houston community and the franchise's expanded presence in the Dominican Republic.
McLane said the sale won't affect the team's operations, particularly on the major league side.
''It's going to be business as usual,'' McLane said. ''This has certainly been in the back of my mind and Elizabeth's mind. So we're continuing to run the team. It will be full-speed ahead.''
---
---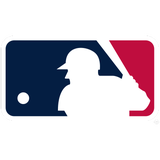 Get more from Major League Baseball
Follow your favorites to get information about games, news and more
---