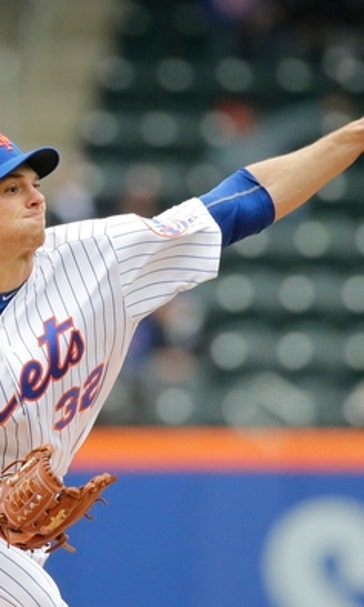 Matz's arm, Duda's bat lead Mets to 8-0 rout of Braves
May 4, 2016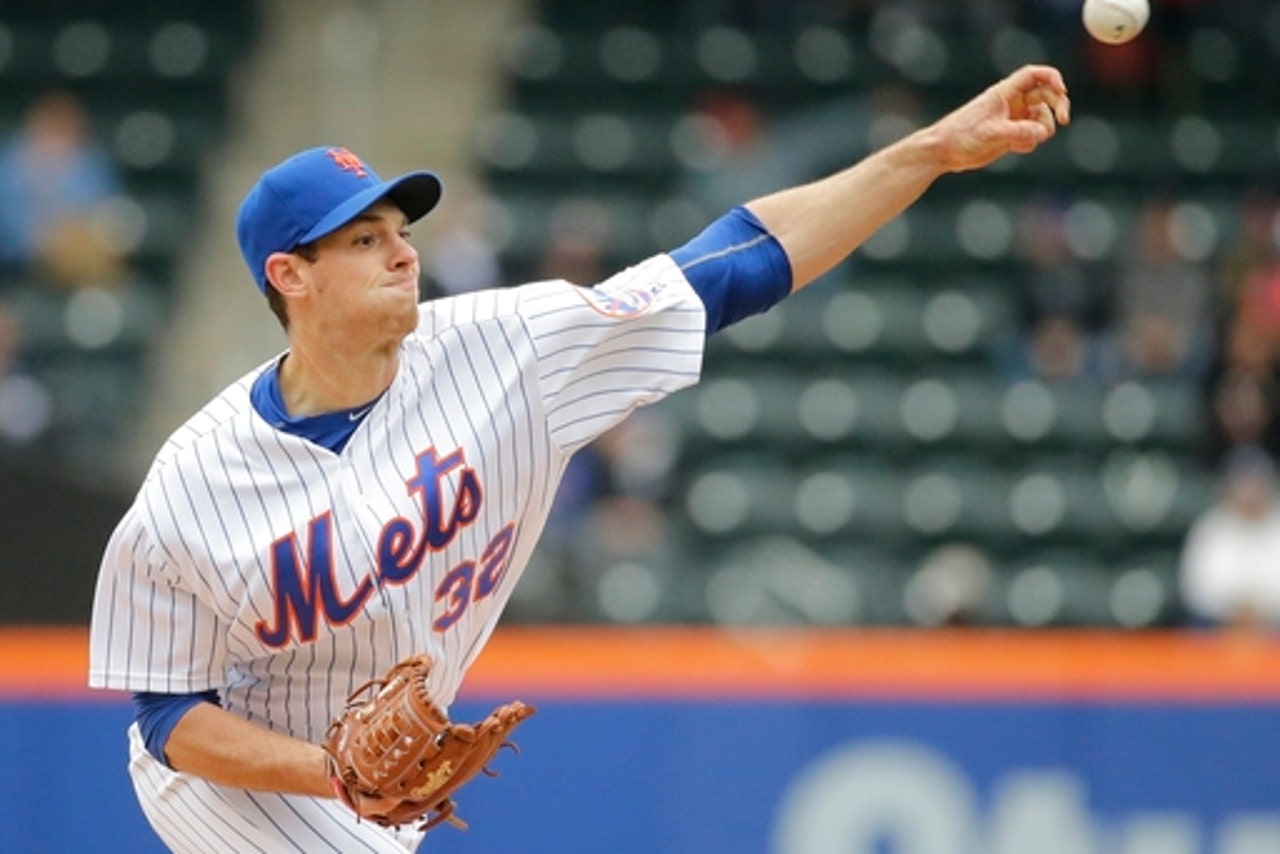 NEW YORK (AP) With all his pitches working on a cold, drizzly afternoon, Steven Matz didn't waste any time.
Matz and the Mets dispatched the lowly Atlanta Braves 8-0 in a tidy 2 hours, 28 minutes Wednesday to win six straight series for the first time in almost a decade.
The 24-year-old lefty allowed two hits over 7 2/3 innings, and Lucas Duda had two of New York's four home runs. Matz (4-1) has a 0.67 ERA over his last four outings, allowing no runs in three of them. With his defense making several sharp plays behind him, he struck out eight and walked none to close out the three-game series.
Matz likes to work quickly, and on Wednesday he was in a perfect rhythm.
''All my pitches, I felt comfortable - I felt like I could throw them in any count,'' he said.
Rene Rivera, starting at catcher for Kevin Plawecki with a day game after a night game, and Asdrubal Cabrera also homered in the Mets' 10th victory in 12 games. They last won six straight series in August and September 2006.
With two outs in the second inning, Jhoulys Chacin (1-2) walked Wilmer Flores to bring up Rivera, the No. 8 hitter. His drive to left hooked inside the foul pole for a two-run homer.
That snapped a 17-inning scoring drought for the Mets going back to Monday's series opener. They didn't wait long before scoring again: Cabrera and Duda added two-run homers of their own in the third. Both of Cabrera's home runs this season have come against Atlanta.
Matz retired 19 of his first 20 batters, the only baserunner coming on a single by the opposing pitcher, Chacin, in the third. With two outs in the eighth, Erick Aybar singled for the Braves' second hit, and Matz came out at 106 pitches - 78 of them for strikes.
The Braves have been held to one or no runs in eight of their 27 games.
Duda's second homer, with two outs in the fifth, went to left-center; the first was to right-center. That power to all fields is a ''great sign'' to manager Terry Collins.
''I just hope he stays hot, because he can carry you,'' Collins said.
Neil Walker then walked and Flores, playing third base to give David Wright a rest, drove him in with a double.
Chacin allowed eight runs, seven hits and four walks in 4 2/3 innings.
''It was just leaving pitches in the middle and not too many things were working for me today,'' he said.
The Mets went 7-2 on their homestand and the Braves finished 3-4 on their trip.
UNLIKELY HOMER
Rivera, who played 110 games for the Rays last season, was called up by the Mets last week when starter Travis d'Arnaud went on the disabled list. He had been 0 for 3 with New York before hitting his first home run since last July 8.
Plawecki has been struggling at the plate, though Collins is confident he'll turn it around.
''I'm here to catch; I'm here to help my pitchers,'' Rivera said. ''I just want to have the best at-bat I can have.''
Chacin had not allowed a home run since Sept. 21, a span of 31 innings. He had been one of only two pitchers in the majors this season with at least 20 innings to not give up a homer (Washington's Joe Ross is the other).
MARKAKIS HEADS HOME
Braves RF Nick Markakis went home to Maryland because of a family emergency, manager Fredi Gonzalez said before the game. The veteran is expected to be back in time for Friday's home game against Arizona. Atlanta is off Thursday.
OLIVERA LEAVE EXTENDED
Braves OF Hector Olivera's paid administrative leave has been extended through May 10 in an agreement by Major League Baseball and the players' association. Olivera was arrested April 13 and charged with assaulting a woman at a hotel outside Washington, D.C. Under baseball's domestic violence policy, paid administrative leave is limited to seven days, but management and the union can extended that if both sides agree.
UP NEXT
Mets: RHP Jacob deGrom (3-0) faces Padres RHP Colin Rea (2-1) on Thursday as New York opens its longest road trip of the year, an 11-game swing through San Diego, Los Angeles and Colorado.
Braves: RHP Aaron Blair (0-1) takes the mound against Arizona RHP Zack Greinke (2-2) on Friday as Atlanta begins a six-game homestand.
---
---