Major League Baseball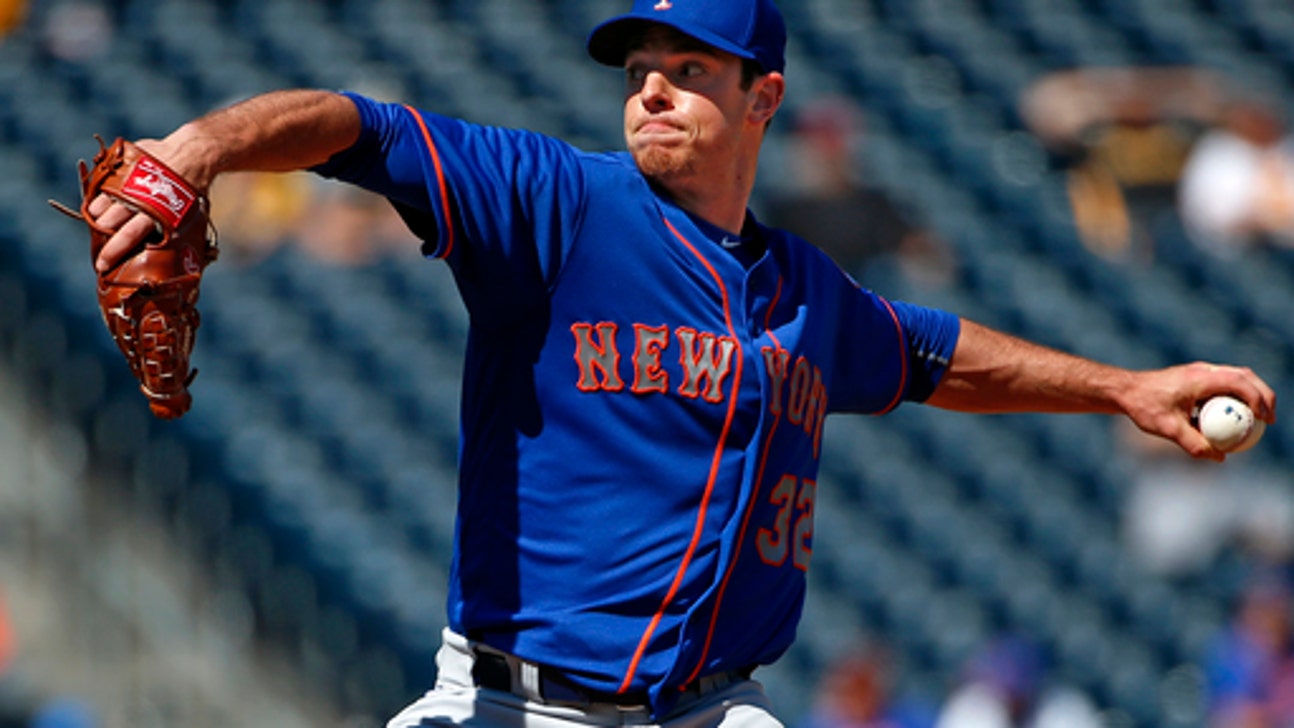 Major League Baseball
Matz men: Mets look local again with 2 more Long Island arms
Published
Jun. 10, 2016 4:16 a.m. ET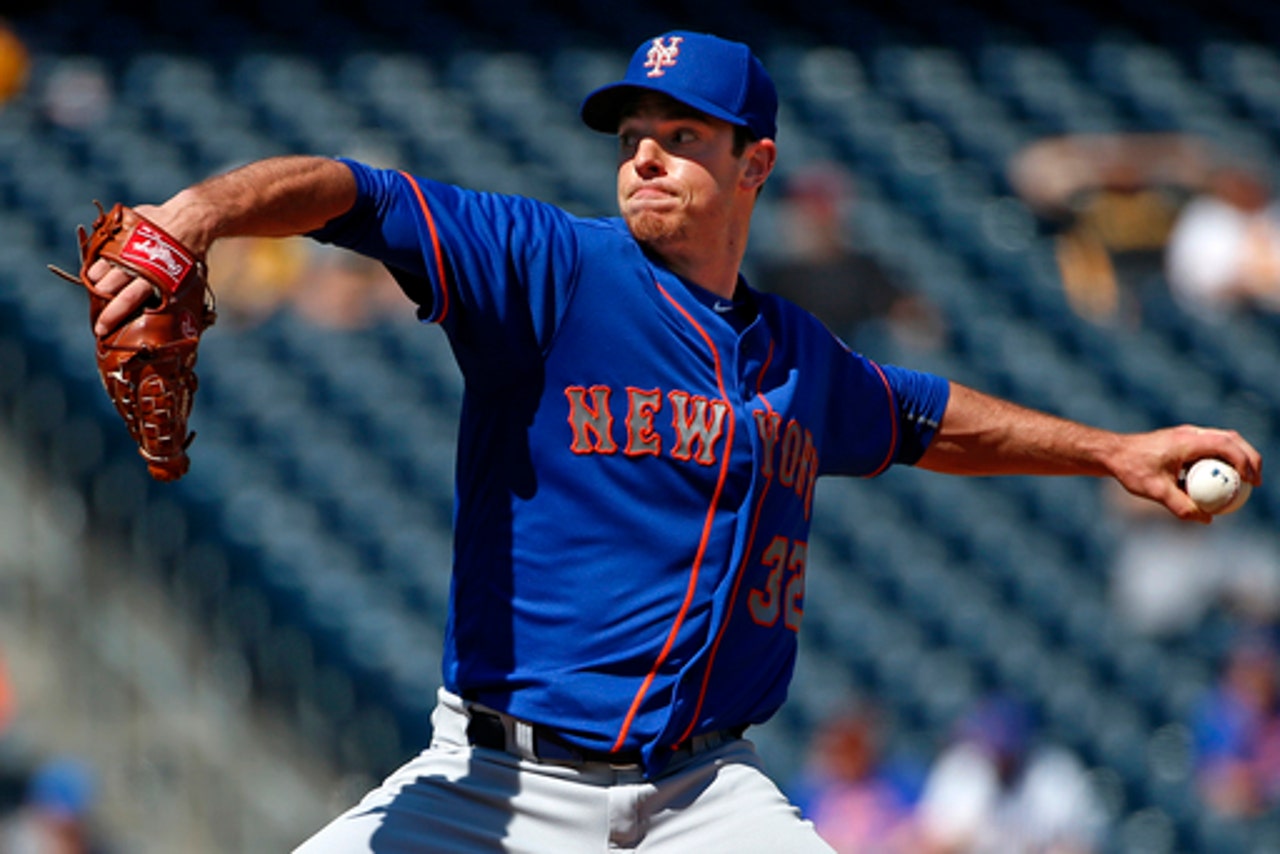 NEW YORK (AP) When it comes to young arms, the NL champion Mets are in a New York state of mind.
Perhaps buoyed by Steven Matz's early success, the Mets stayed close to home again and plucked two more pitchers from Long Island with their first-round selections in the Major League Baseball draft Thursday night.
New York nabbed Justin Dunn at No. 19 overall, a Boston College right-hander who grew up about 25 miles from Citi Field in the town of Freeport. With the 31st pick, the Mets took their second run at lefty Anthony Kay - a Connecticut product drafted by New York in the 29th round three years ago out of the same Long Island high school (Ward Melville) that Matz attended.
''I decided I don't like flying this year, so I just scouted guys I could drive to from my house in Rhode Island. Boston College was close and UConn was on the way to Citi Field,'' amateur scouting director Tommy Tanous joked on a conference call.
''But you know, it was so bizarre, the fact that both kids are local kids, and it's just how the draft played out. We had no intention of manipulating the draft or anything to get these players. We were thrilled to get `em, it's just kind of how the draft worked out. I would say because of our familiarity with them, we may have had them a little higher than some other teams because they are in our backyard.''
John Franco was happy to see the focus on area arms. The former Mets closer, who grew up in Brooklyn and is now a club ambassador, was on hand at MLB Network studios to announce one of the team's picks - just as he did in 2009 when he called out Matz's name for New York in the second round
''It's good to see that they're drafting hometown kids, giving them an opportunity. The kid from Connecticut supposedly is built a lot like me and from what I hear reminds a lot of people of me,'' Franco said. ''It's good that the organization is still keeping pitching first, and they're both college kids, so they shouldn't be too far away.''
Slowed by Tommy John surgery early in his professional career, Matz is now a staple in the Mets' strong rotation. He held his own in the playoffs and World Series last year despite little experience, and the rookie left-hander is 7-2 with a 2.68 ERA this season.
''If that's any indication, we got a pretty good pitcher,'' said Franco, a four-time All-Star with 424 career saves who was drafted in the fifth round by the Los Angeles Dodgers in 1981.
''In years past, I think a lot of the Northeast kids got overlooked because of the fact that the teams were going for more kids in the warm climate,'' he added. ''Now I think they're starting to come more towards the East Coast. Special type of kids, different type of kids on the East Coast than the West Coast. It takes a tougher skin to play in cold weather, that's for sure.''
Dunn is a late bloomer who transitioned from reliever to starter this season and has pitched the Eagles into the super regionals for the first time. The 20-year-old junior features a mid-90s (mph) fastball and tight slider, according to Baseball America. He is 4-1 with an ACC-best 1.49 ERA in 17 games (seven starts) this season while compiling 66 strikeouts and 16 walks in 60 1/3 innings.
''He was certainly on our radar,'' Tanous said. ''We really got on him when he became a starter.''
Unlike Matz, Kay turned down his hometown team in 2013 and headed a few hours north to pitch for the Huskies, honing his outstanding changeup and adding velocity to a fastball that now sits at 92-94 mph. The junior went 9-2 with a 2.65 ERA in 17 starts covering 119 innings this season and was selected the American Athletic Conference Pitcher of the Year. He struck out 111 and walked 35.
New York chose the 21-year-old Kay with the pick it received as compensation for Daniel Murphy signing with the Washington Nationals as a free agent.
''He was an advanced high school pitcher to begin with, so it's not like Anthony had a long way to go,'' Tanous said. ''A huge thing with Anthony, even though his velocity spiked, his command actually had gotten better since high school. So he made improvements in all facets of his game.''
With the 64th overall selection, the Mets finally looked elsewhere besides Long Island and picked power-hitting Florida first baseman Peter Alonso.
---
---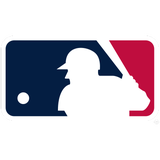 Get more from Major League Baseball
Follow your favorites to get information about games, news and more
---