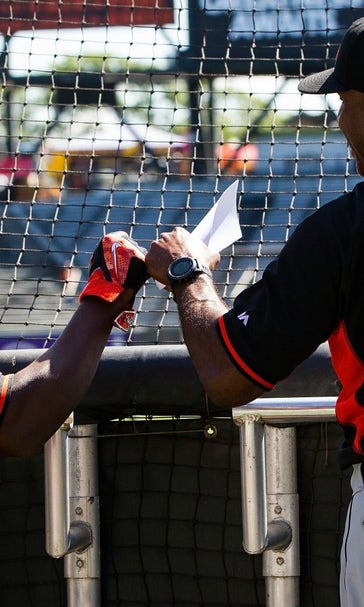 Marlins OF goes on 14-game hitting streak using Barry Bonds' bats
May 15, 2016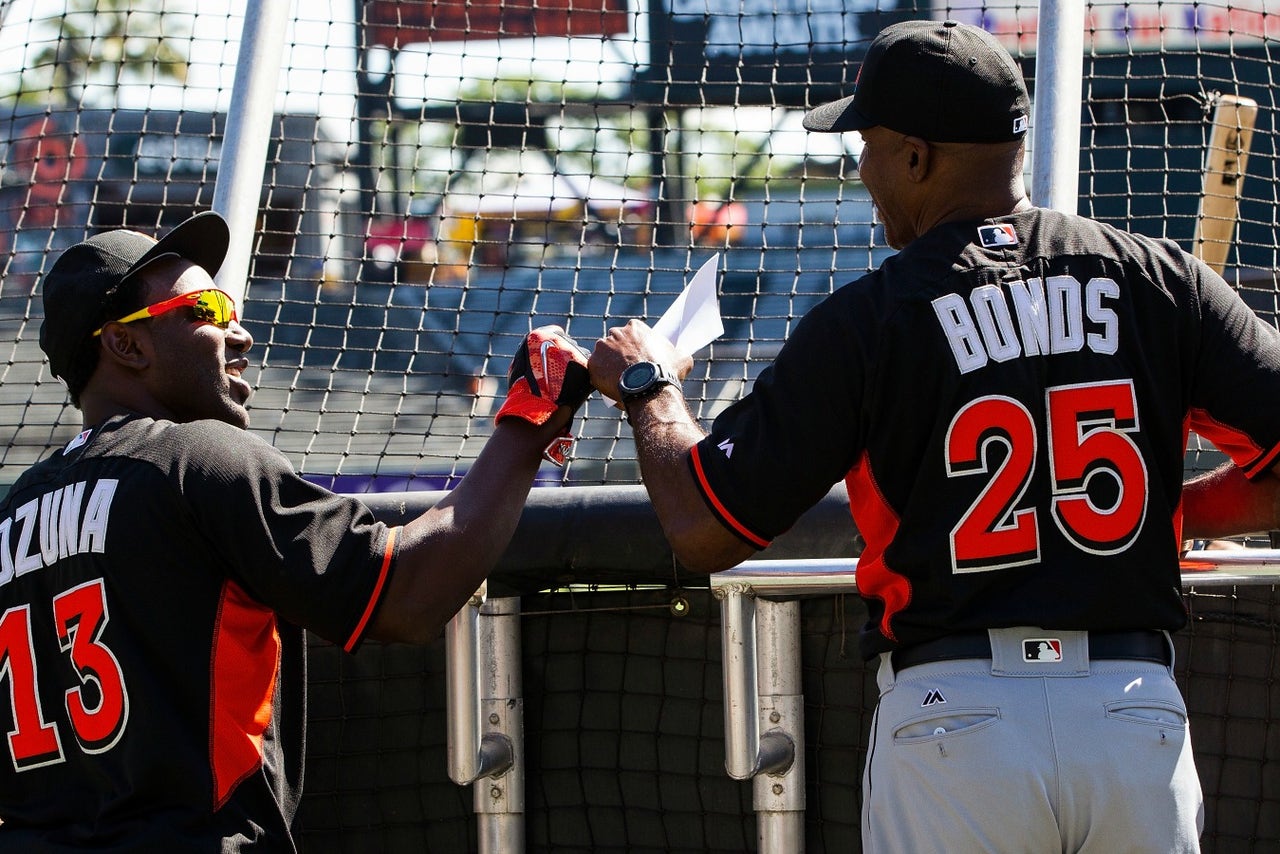 For Miami Marlins outfielder Marcell Ozuna, one of the benefits of having Barry Bonds as you hitting coach is that you get to use his old bats. 
Ozuna had five hits in nine at-bats in a doubleheader against the Nationals Saturday, extending his hitting streak to 14 games. Nationals pitcher Stephen Strasburg jammed Ozuna in the sixth inning and broke his bat, which was delivered to Bonds in the dugout.
Ozuna started using Bonds' bats in April, and since the switch he's been far more dangerous at the plate. 
Via CBS Local:
---
---