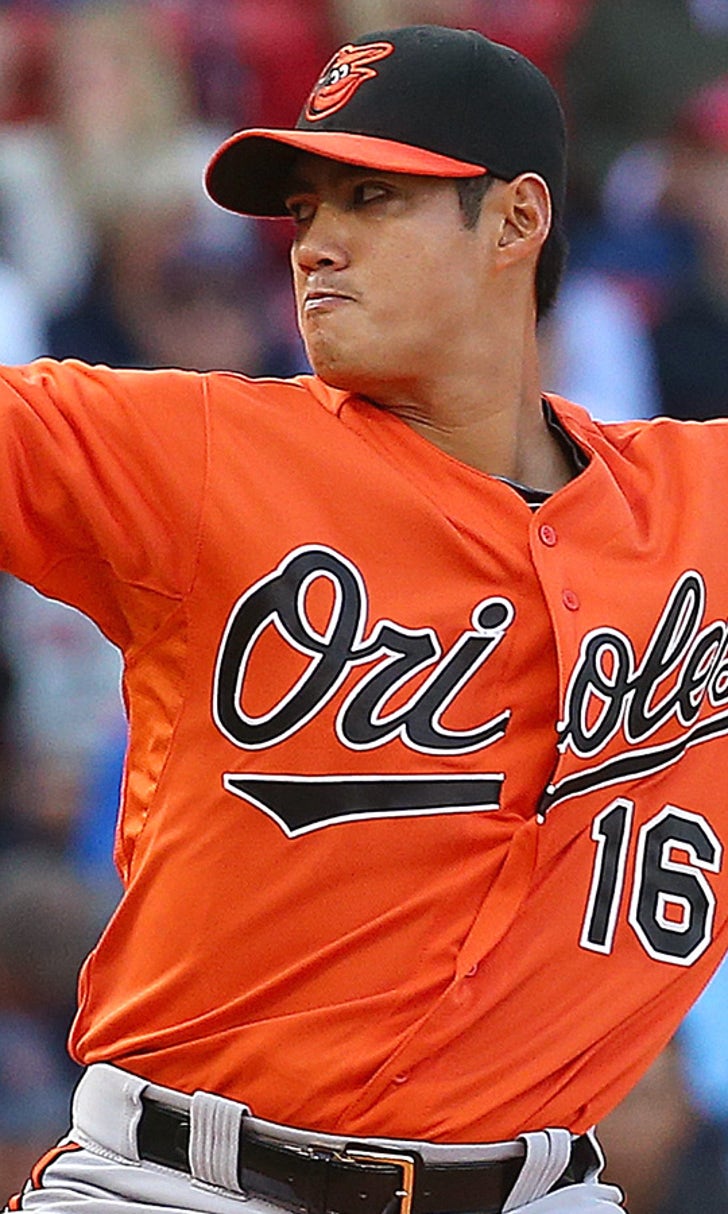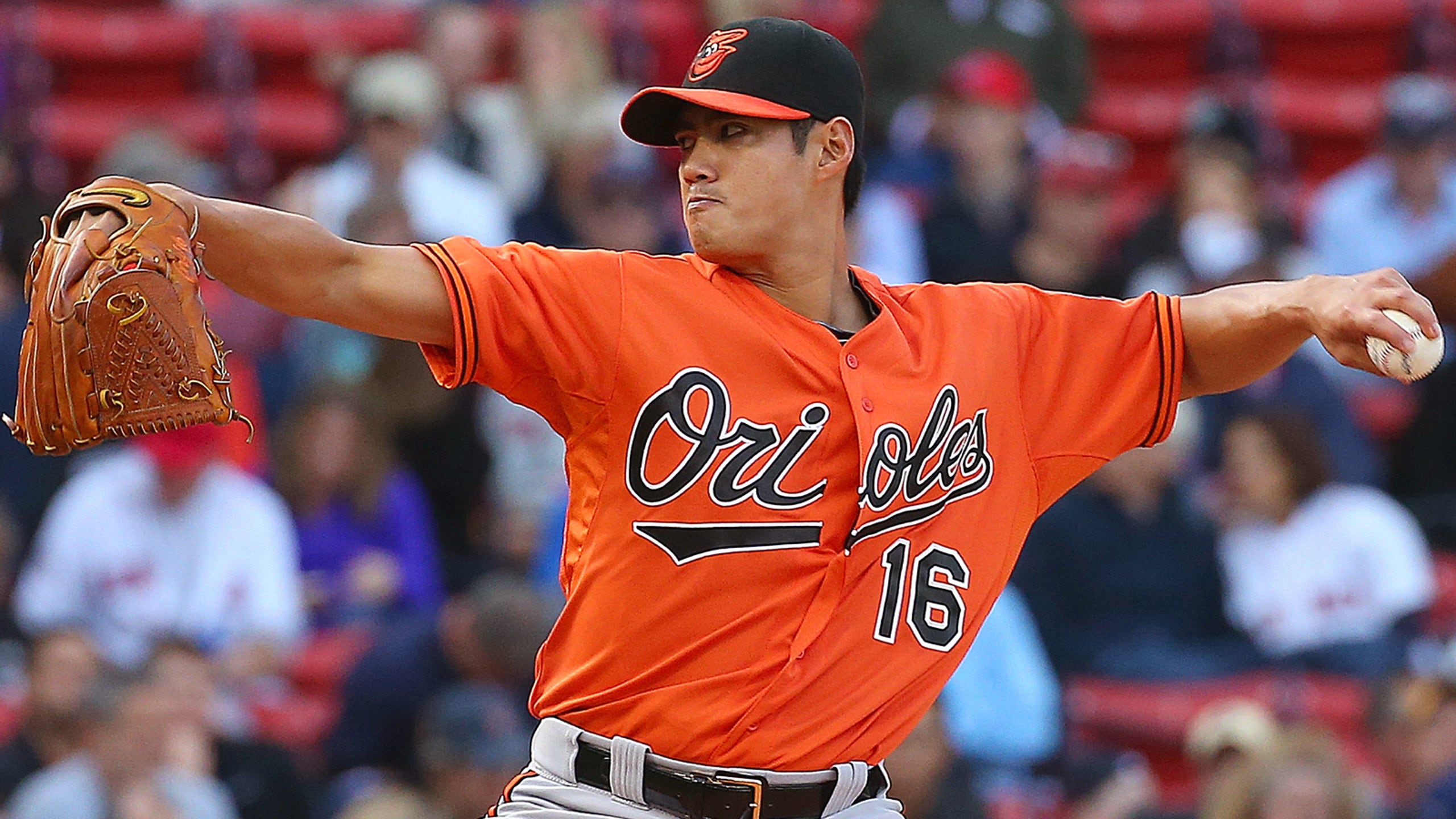 Marlins might pursue Wei-Yin Chen, despite their spat with Scott Boras
BY Ken Rosenthal • January 9, 2016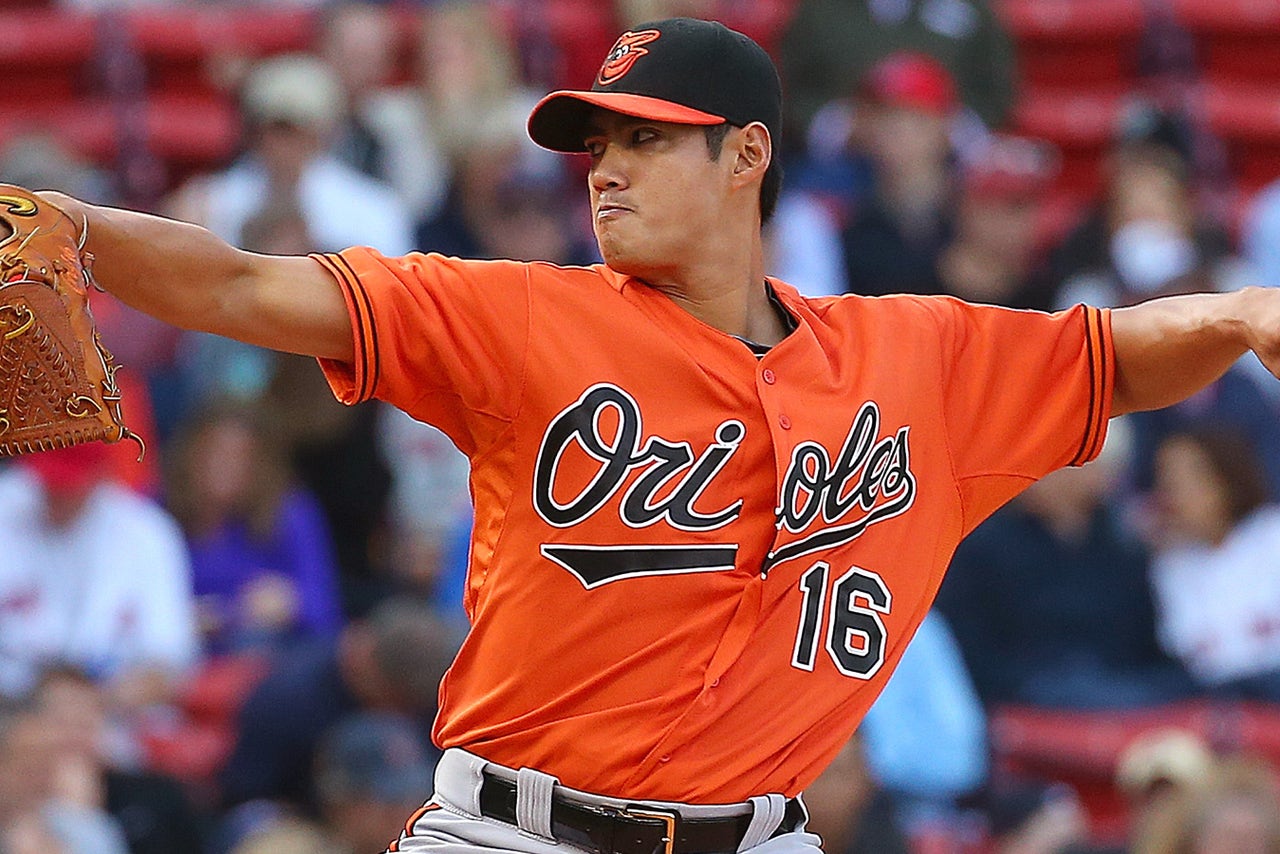 Marlins owner Jeffrey Loria is not known to be a fan of agent Scott Boras, and his team has spent part of the offseason talking about trading two Boras clients, right-hander Jose Fernandez and outfielder Marcell Ozuna.
It would be quite a turn of events, then, if Loria and Boras ended up sharing the dais at a news conference introducing free-agent left-hander Wei-Yin Chen as the newest member of the Fish.
While no such move is imminent, the Marlins are showing interest in Chen, according to major-league sources. The price ultimately could prove prohibitive, but if the Marlins intend to compete, they will need a No. 2 starter.
Chen, 30, is the best starter remaining on the open market, ahead of right-handers Yovani Gallardo and Ian Kennedy, both of whom also would require draft-pick compensation, and righty Doug Fister, who would not.
The Marlins hold a protected pick, No. 7 overall. Their next choice, the one they would sacrifice for Chen, is currently No. 46. And club officials are not wedded to that selection, sources say.
The team's rotation after Fernandez currently includes righties Tom Koehler and Jarred Cosart, with righty David Phelps and lefties Adam Conley and Justin Nicolino among the other options. Newly signed righty Edwin Jackson is another possibility, though he spent most of last season pitching out of the bullpen.
Trading Ozuna for a starting pitcher of comparable talent and service time might be more realistic for the Marlins than signing Chen, but such a move would compromise the offense. Whatever direction the Fish choose, they should have payroll flexibility -- their current commitments for 2016, including projected arbitration salaries from MLBTradeRumors.com, are in the $62 million range. Their Opening Day payroll last year was $69 million.
Loria almost certainly wants to make the club as competitive as possible in its first season under new manager Don Mattingly and hitting coach Barry Bonds. Signing Chen would be a major step toward that goal.
WHY THE BLUE JAYS NEEDED STOREN
The only problem with the Blue Jays' dizzying series of trades last July was that it cost them nine young pitchers, including highly regarded right-hander Jeff Hoffman and lefty Daniel Norris. The team's remaining pitching prospects are not close to the majors, and the Triple-A rotation next season likely will be filled with major-league leftovers and minor-league free agents.
Building depth, then, is critical, and the Jays' acquisition of reliever Drew Storen from the Nationals for outfielder Ben Revere on Friday night increases the team's options, particularly with right-hander Aaron Sanchez.
The Jays' depth chart currently includes six starters -- righties Marcus Stroman, Marco Estrada, R.A. Dickey, Jesse Chavez and Drew Hutchison, plus lefty J.A. Happ. The addition of Storen could enable the Jays to again look at Sanchez in the rotation, where he could become their version of Danny Salazar. Or, Sanchez could remain in the bullpen, forming a powerful late-inning quartet with Storen, Brett Cecil and Roberto Osuna.
The trade of Revere deprived the Jays of a leadoff man, as well as an outfielder who helped fortify their defense after the nonwaiver deadline. Second baseman Devon Travis could hit at the top of the order once he returns from shoulder surgery, perhaps in May. Until then, the Jays simply will need to piece the spot together -- and if the rest of their offense is producing at its usual high level, the leadoff question will be less of an issue.
Reports surfaced Saturday that the Blue Jays next could trade Dickey, but the team has not had any discussions to that effect, sources say. The Jays are reluctant to trade pitching given their lack of depth, and only three pitchers in the majors have thrown more innings than Dickey in the past five seasons --- James Shields, Clayton Kershaw and Felix Hernandez.
The Nationals agreed to pay the difference in Revere's and Storen's salaries -- Revere is projected to earn $6.7 million in arbitration by MLBTradeRumors.com, Storen $8.8 million. That element of the trade left the Jays with a small amount of financial flexibility, sources say. The team could use that money to make a lesser move, perhaps for a pitcher or outfielder.
HOW LONG CAN THE BREWERS WAIT?
The Brewers remain involved in ongoing trade conversations about catcher Jonathan Lucroy, sources say. Makes sense -- they might be better off trading Lucroy before Opening Day than waiting until the July 31 nonwaiver deadline or next offseason, when he will be only a year away from agency.
Lucroy, 29, is not at the peak of his value -- he is coming off a subpar offensive season that included a six-week absence due to a broken left toe. He also did not catch after Sept. 8 due to a concussion, a concern that almost certainly would give interested clubs pause.
Still, his contract makes him one of the game's biggest bargains; Lucroy is under team control for two more seasons for a total of $9.25 million. And catchers rarely get traded during the season, given the difficulty of learning a pitching staff on the fly.
Not one catcher who started 50 or more games before the deadline has been traded in July since 2012, according to STATS LLC. Only a handful of premier receivers have changed teams after Opening Day during the past 30 years -- Victor Martinez in 2009, Paul LoDuca in 2004, Charles Johnson in 2000, Mike Piazza in 1998.
Lucroy could join that list of exceptions -- catchers of his quality rarely are available at midseason. The Brewers, after gauging his market all offseason, know which contenders might want to upgrade before the July 31 nonwaiver deadline. They could hold Lucroy, allow him to increase his value and then strike.
Such a strategy, however, involves risk -- Lucroy could get off to a slow start or suffer another injury. The Brewers might be compelled to act sooner rather than later; the Diamondbacks, Angels, Rays and Rangers are among the contenders that would benefit from an immediate improvement at catcher.
---
---