Miami Marlins
Miami Marlins
Marlins hitters look to stay on track vs. Pirates (Jun 09, 2017)
Published
Jun. 9, 2017 2:59 a.m. ET

PITTSBURGH -- When the Miami Marlins battered Pittsburgh Pirates starter Gerrit Cole for seven runs on Thursday night, it was the bottom of the lineup doing a lot of the damage.
The team's No. 6 through 8 hitters went 6-for-12 with three doubles and six RBIs to drive the offense forward in a 7-1 win. They will hope to replicate the success Friday in the second-game of a four-game series.
The productive Marlins trio -- third baseman Derek Dietrich, first baseman Tyler Moore and shortstop JT Riddle -- came into the game with poor offensive numbers. Dietrich is hitting just .228 this season, and Moore isn't doing much better at .229. While Riddle is hitting .271, his on-base percentage is just .281, which has hurt his overall value.
With slugging first baseman Justin Bour on the disabled list until at least June 15 due to a left ankle contusion, the Marlins are going to need more consistent production throughout the lineup in order to replace the runs. No one stepping into Bour's shoes has his power, so it will take a string-it-together approach to make it happen while he is gone.
"You like it from all over the place, but (Dietrich) definitely had the big hit, and it was good see Tyler get a couple of hits," Marlins manager Don Mattingly said.
On Friday, the runs should be plentiful for the Marlins if they are able to continue to string hits together. The Pirates starter, right-hander Tyler Glasnow, has a 6.97 ERA that is the second highest in the National League among pitchers with at least 50 innings.
Glasnow (2-5) is in his first full season in the majors, and at 23, the former firth-round draft pick still has plenty of time to develop. However, the results have not been good this season, and many times, they haven't been close.
He hasn't pitched beyond the sixth inning at all this year, and several of his starts have been very short, even though he is averaging 88 pitches per outing. Contributing to the high pitch counts has been the fact that he is walking a league-worst 5.19 batters per nine innings.
Still, Glasnow continues to get the ball every fifth day, regardless.
"We're steadfast with our convictions on what we're doing trying to help these men push through the challenges they're having to meet up here," manager Clint Hurdle told the Pittsburgh Post-Gazette after Glasnow's last start. "As long as we do feel growth and development, we're going to stay the course."
The Marlins haven't had the luxury of staying the course when it comes to their starting pitching.
They have used 10 different starting pitchers already this season, and while the numbers for their Friday starter, Vance Worley, are undesirable -- 0-2, 6.59 ERA -- that is what happens when a team has three starting pitchers on the disabled list.
That tide may be starting to change, though. Tom Koehler (right shoulder bursitis) made a 69-pitch rehab start on Thursday, and he seems to be nearing a return. Lefty Justin Nicolino (bruised left index finger) is ready to make a rehab start as well.
Worley played for the Pirates in 2014 and 2015 and is one of three Miami starters in the current rotation to spend time in Pittsburgh along with Edinson Volquez and Jeff Locke. Worley is 1-0 with 4.00 ERA in three career starts against the Pirates.
Glasnow will be facing the Marlins for the first time.
---
---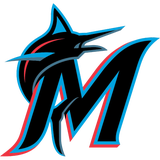 Get more from Miami Marlins
Follow your favorites to get information about games, news and more
---